Baking banana bread, zoom catch-ups and online exercise classes - just some of the activities we've turned to during the pandemic.
And with more time on our hands, many homes around the country have undergone clearouts while Covid-19 restrictions were in place.
Now a new initiative in Galway has seen volunteers redistributing unwanted sports equipment and musical instruments to schools and clubs across the county.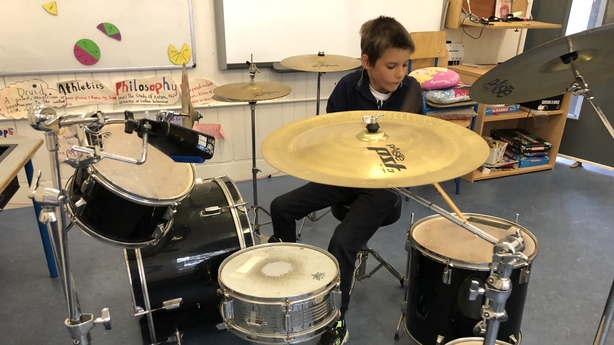 They say one person's junk is another's treasure. This Pearl drum kit has come alive again at the July programme for children with autism at St Nicholas' school in The Claddagh.
Principal Michael Gallagher said the school has a strong green, upcycling ethos and deeply appreciated the gift of the drums.
Mr Gallagher joked: "It's every young kid's dream; it's every parent's nightmare." But he added: "It is a wonderful way for these children to expend energy and be creative."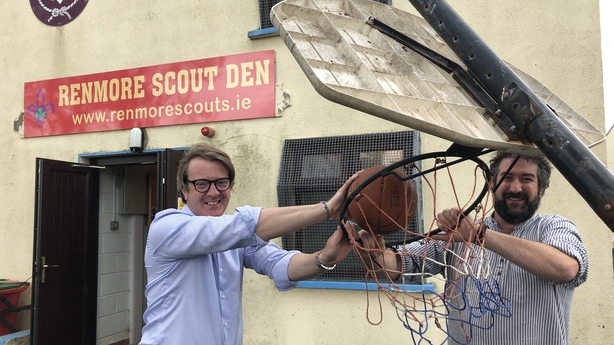 Meanwhile, the Renmore scout Den on the outskirts of Galway City has been turned into an Aladdin's Cave.
The community centre is stockpiling donations to be sifted through and sorted.
There are guitars and tennis rackets, treadmills and exercise bikes, all waiting to find new homes and new owners.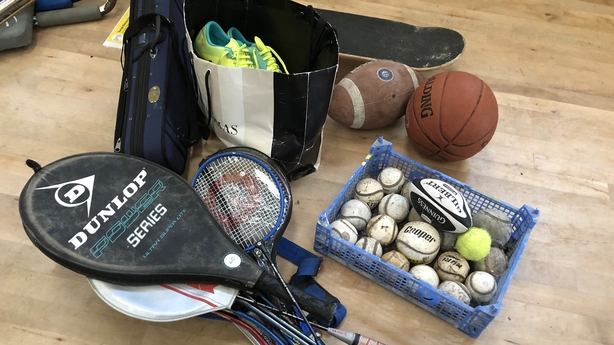 Share 2 Play is an initiative set up by Galway City Councillor Niall McNelis who believes every home has an item worth saving from the skip and redistributed to people in need.
"The focus is on music and sporting equipment, particularly exercise machines for schools and clubs as well for residents of nursing homes. Many people will have an old exercise bike now being used as a towel rack. Get in touch and we'll collect and drop off."
Some of the equipment still have price tags on them. Others are in need of some repair. All are considered too useful to be thrown into a skip headed for a landfill site.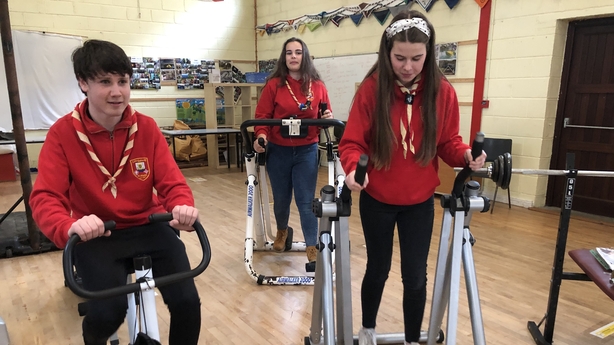 The Galway Volunteer Centre have been picking up and dropping off donations including basketball equipment which is going to another school.
Meanwhile, the contents of a private gym have been donated from the Loughrea area and the plan is to install the equipment in a nearby direct provision centre when restrictions are lifted.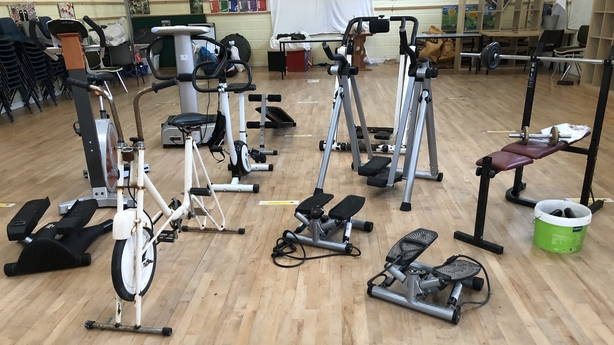 The initiative has been running for a number of weeks with strict social distancing measures in place.
Organisers say the take up by those disposing of items and those on the receiving end has been hugely successful.