The man accused of the murder of a garda has admitted that he is a liar, but insists he is not lying when he says he did not shoot Detective Garda Adrian Donohoe seven years ago.
Aaron Brady told the Central Criminal Court today that he believes he is a victim in this case, a victim of gardaí, the media and the witnesses who testified that he told them he shot a garda in Ireland.
The 28-year-old from New Road, Crossmaglen in Co Armagh, has pleaded not guilty to the murder of Det Garda Donohoe at the Lordship Credit Union in Co Louth on 25 January 2013.
He also denies to a second charge of robbing €7,000 in cash and cheques on the same date and at the same location.
Brady was giving evidence in his defence for a second day in the witness box at the Central Criminal Court.
He said that previous witness Molly Staunton was "mistaken" when she testified that he had said he had shot a garda and that Daniel Cahill, who gave similar evidence to the court, was a "psychopathic liar".
Mr Brady agreed with prosecuting counsel Brendan Grehan that he was the victim in all of this. "That's correct", he replied and said he was the victim of the media and gardaí.
He said gardaí had gone to his partner Danielle's home in Tralee and "blackened his name".
She subsequently gave birth to their son and he told the court she has "stuck by" him, that he is in contact with her every day by phone and that she visits him in custody.
He said the relationship was "very strong".
We need your consent to load this rte-player contentWe use rte-player to manage extra content that can set cookies on your device and collect data about your activity. Please review their details and accept them to load the content.Manage Preferences
Mr Brady admitted that he was a liar and said he lied about being in the diesel laundering yard in Armagh, about his curfew and about driving a van.
He said it then "spiraled out of control". He insisted, however, he was not lying when he said he did not kill Det Garda Donohoe.
The accused agreed with Mr Grehan that he had asked his former partner to give him a false alibi and had "no alibi" for where he was when the detective was shot dead.
He told the court he was in the diesel laundering yard in Armagh on his own, "no one was there with me", he said, "but other people knew".
Mr Brady also said he had "no recollection" where he was when the car used in the robbery and murder was stolen in Clogherhead, but he insisted he "was not in Clogherhead".
He said he was a worker and had always worked, but that before the murder in 2013 fuel laundering was his only source of income.
Mr Brady insisted he did not give "a long list" of the names of those involved in fuel laundering.
He agreed that he left the country immediately after the robbery and sold his van for €900 before leaving in "a quick sale".
"That's what you put in the ad," he said.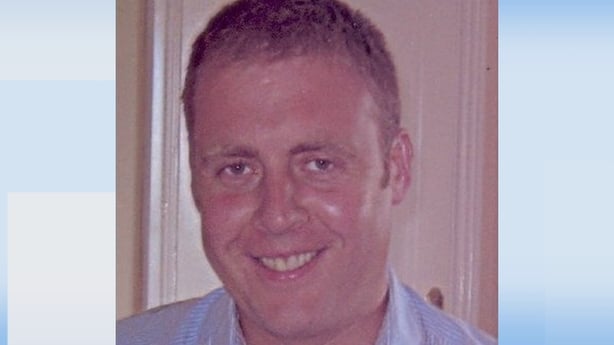 The first time Mr Brady produced an account of what he was doing on the day Det Donohoe was shot dead was a month before the murder trial started, the jury has heard.
Mr Brady agreed with prosecuting counsel that a letter to that effect was sent to the office of the Director of Public Prosecutions on 20 December 2019.
The murder trial began in January 2020.
He said he was loading diesel waste into a trailer in Co Armagh when the robbery and murder took place in Co Louth.
He said he could not remember how much of the waste he loaded into the trailer, if it was "half loaded" and if he only therefore got "half paid" or got paid at all.
"I spent an hour-and-a-half to two hours loading it", he said today.
Mr Brady also said he left the country after the murder because of the pressure on him and his family from the media.
He said his girlfriend at the time, who was 17, had been accused in the media of being the getaway driver and this was not true as she was not at all involved.
The accused admitted he got her to lie for him by telling the gardaí she was with him when he was not.
He first said he could not remember her birthday, but when Mr Grehan told him he should think that he gave the date, and admitted that he had a tattoo with her birthday on his back.
He said he was embarrassed because his wife and the mother of his child was in court.
Mr Brady said the newspaper report about her was "absolutely devastating" and he was "very depressed about it".
"I wanted away", he said. "The media caused me to leave Ireland. It all got too much." He said he wanted gardaí to find out "who done this and take me out of the media".
Mr Brady also said there was pressure on his family and his girlfriend's family. His father was the chairman of Crossmaglen Rangers, he had played for the club, another family member was running a post office and "there was talk".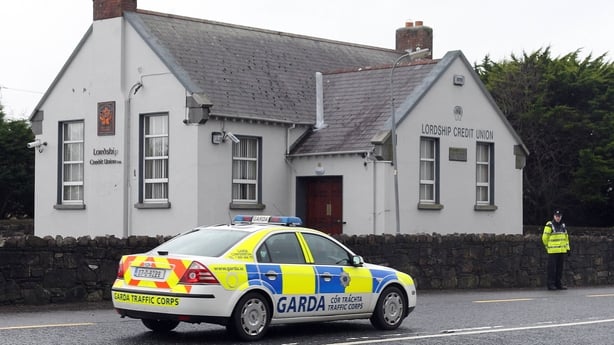 He had been due up in court to face criminal charges in April but left the country. He admitted he crashed into two taxis, but said he was being pursued by gardaí and rammed by a garda van.
Mr Brady admitted he lied to a garda when he was stopped in Co Louth the day after the murder, but he said it was "absolutely ridiculous" to suggest that he was "in a gang" and that he "drove back into the crime scene".
He again stressed the only reason he lied was because he had been involved in diesel laundering.
"Not for one second did it creep into my mind that this man (the garda) thought I was involved in the murder, that's why I told him lies.
"I had nothing to do with the murder of Adrian Donohoe. Nothing," he said.
Mr Brady said he did not know why there were missed calls on his phone from one of the other suspects on the evening of the murder and that he did not know why that suspect was trying to contact him.
He admitted he spoke to him on the phone the following day, but said he could not say what the conversation was about or why that person's phone then disappeared.
"We certainly didn't talk about the murder," he said.
Mr Brady also accepted that the phones of the other suspects for the robbery and murder also became inactive, but he could not say if they had been switched off.