Central Bank Governor Gabriel Makhlouf has said he is sceptical about tax reductions as part of the July stimulus package to help businesses.
Mr Makhlouf said whatever way the Government designs the stimulus package, it has to be focused on protecting the productive capacity of the economy.
Speaking on RTÉ's This Week he said while there are not necessarily sectors that don't deserve support, whatever measures are put in place should be as flexible as possible, and will enable businesses to manage the current crisis.
He said he is sceptical about the reduction of VAT as a measure to provide support from government as has happened in the UK.
"I think most measures need to be targeted and temporary. I am always sceptical of a value in reduction of VAT. It may have its place but it can't be the main measure," he said.
He said he thinks it is much better to look at providing direct support as it enables you to target that support effectively.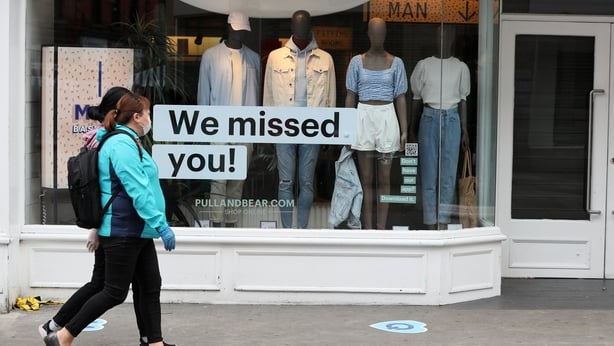 Mr Makhlouf said while we are all worried about the future as we don't know when Covid-19 will disappear, we are in a better position than we were going into the previous financial crisis, and if we make the right decisions at the right time we will see it through.
He said what matters with the July stimulus plan is whatever is done is carried out in a targeted way.
"Debt has gone up and currently it is affordable so that should not be a constraint right now. What is important now is the government focuses on protecting the productive capacity of the economy. What we don't want to see are viable businesses becoming insolvent."
He said while some businesses will fail, he wants to avoid the scarring effect of long-term unemployment with businesses failing.
Regarding businesses who are struggling to get payouts from insurance companies, he said he expects the insurance companies to be consumer centric in response to the crisis and the Central Bank will hold them to account.
"We are continuing to engage with the industry and exploring all our options and what we need to do. For us the most important thing is businesses who want certainty get it," he said.
He said there are particular sectors affected more than others and those who rely on person-to-person interaction such as tourism and retail is where the pressure is.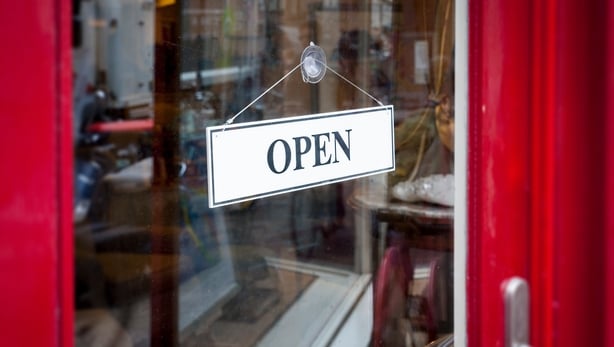 "One can't pretend that it is going to be straightforward. Everything we are living with now is characterised by uncertainty," he added.
Mr Makhlouf would not speculate on the possible scale of possible mortgage arrears from the high numbers currently on payment breaks due to Covid-19.
He said the banks resilience is not unlimited and they are living with the uncertainty.
"But that is why the sooner action is taken to avoid problems escalating the better," he added.
Regarding the latest emergence of overcharging on tracker mortgages by AIB, he said these customers should be refunded as soon as possible.
He said that crisis has been one of the most complex and challenging investigations that the Central Bank has been involved in.
"We are making sure that the banks meet the responsibilities and there are some ongoing enquiries," he added.