Patients and representative groups have welcomed the resumption of the kidney transplant programme which had been paused in March because of the risks of Covid-19.
Around 500 people are currently waiting for a kidney donation.
It's been a rollercoaster few months for Tubber couple Bríona Reynolds and Shane Hunter.
After Bríona was diagnosed with kidney failure last year, doctors told her she needed a transplant.
Fiancé Shane, a Garda, was tested and told he was a match.
He was then scheduled to donate one of his kidneys in March. But just days before their surgery was due to go ahead, it was cancelled due to the Covid-19 restrictions.
They understood why it was postponed and the health and safety reason behind it, but it was still a huge blow.
"It was bit of shock and a bit of denial. Because you're preparing for something to change your life and it was stopped again... you kind of just feel empty,'' says art teacher Bríona.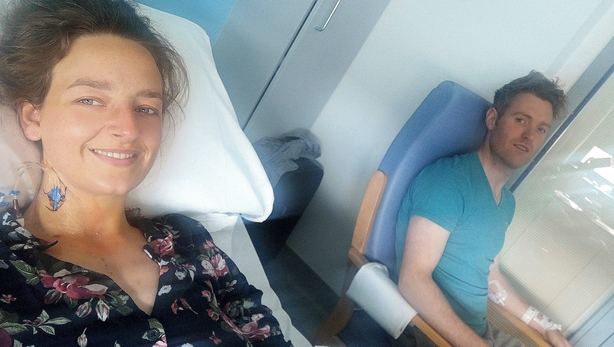 ''It took the wind out of us,'' adds Shane. ''To be honest we were devastated. This was our second go, the first time there was an issue with my bloods and I felt I was the one that let us down in a way. Then we were wondering would we ever get to go ahead with it.''
There were many more in a similar situation, as the kidney transplant programme was halted because of the pandemic.
We need your consent to load this rte-player contentWe use rte-player to manage extra content that can set cookies on your device and collect data about your activity. Please review their details and accept them to load the content.Manage Preferences
Mark Murphy, Chief Executive of the Irish Kidney Association, says those on the waiting list "live waiting for a phone call', but when they know for a period of time that "phone call isn't coming and has no chance of coming that is very frustrating", he says.
After weeks of uncertainty for those patients though, the kidney transplant program is now back up and running.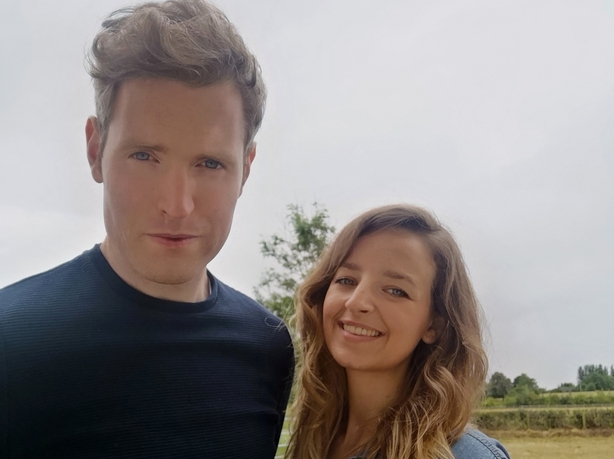 As Professor Jim Egan from Organ Donation and Transplant Ireland explains, non-emergency transplants were paused because of health and safety concerns around Covid-19. But he now tells us they have resumed and already 10 kidney transplants have taken place. He says that will bring comfort to the hundreds of people waiting.
One of the first to feel the benefit was Bríona and Shane.
Their surgeries went ahead over a week ago and was a success.
When we met Shane, he was still in a little bit of pain but said he was just delighted Bríona's operation went well. He also thanked the surgical team in Beaumont Hospital.
For Bríona, she says transplant has given her her life back and hopes others on the transplant waiting list are encouraged by their story.
The couple plan to wed next year.
Some welcome news and the health service tries to edge back to routine.