BreastCheck screening will not resume until September and will see an initial 80,000 paused appointments seen first, according to the Chief Clinical Officer at the Health Service Executive, Dr Colm Henry.
Speaking on RTÉ's Today with Sarah McInerney, Dr Henry said there are difficulties in re-purposing BreastCheck mobile units for the Covid-19 environment.
As a result, he said, it is likely to delay the screening further and move it from a two-yearly to a three-yearly check for women.
It comes as the cervical screening services reopen today, which will see a backlog of an initial 100,000 women seen before October and a further backlog until February 2021.
Dr Henry said that cervical screening is moving to a new Human Papillomavirus (HPV) screening device and will be more sensitive and reliable.
He said screening is aimed at the healthy population and encouraged women with any symptoms of breast or cervical cancer not to delay and to see their doctor.
Dr Henry said cervical cancer is a slow growing cancer and may be picked up by screening over a lifetime of visits.
He said he is delighted to see screening services resume, but things are not returning to normal.
Cervical screening will resume with priority groups, including those who were due their annual checks and first-time patients who have been referred to the programme.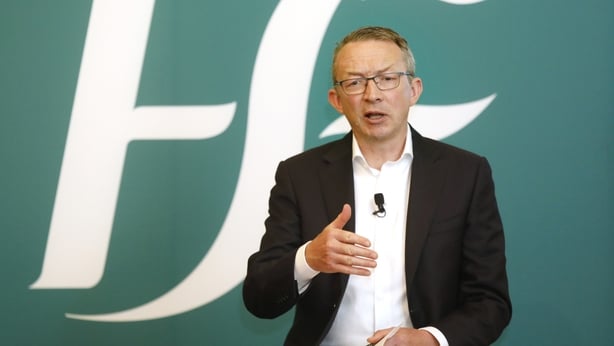 Dr Henry told a Department of Health briefing this evening that cervical screening caseloads, suspended as a result of Covid-19, will be cleared by October and the HSE will have caught up with 2020 cases by February next year.
He said they are concerned about people who had symptoms over the past 17 weeks and appealed for anyone with symptoms to go their GP immediately.
Dr Henry is worried there may be a lower uptake in screening services here as this had already occurred in Gemany, Hungary and Sweden.
---
---