Non-essential shops in the UK city of Leicester will close from tomorrow and schools will close to most pupils from Thursday as part of restrictions imposed after a rise in coronavirus cases.
The announcement has been made by Health Secretary Matt Hancock in the House of Commons.
Leicester City Council said there have been 944 confirmed cases of Covid-19 in the city in the past two weeks.
Mr Hancock advised people in Leicester to stay at home as much as they can while the local lockdown measures continue.
He said: "Having taken clinical advice on the actions necessary and discussed them with the local team in Leicester and Leicestershire, we have made some difficult but important decisions.
"We've decided that from tomorrow, non-essential retail will have to close and as children have been particularly impacted by this outbreak, schools will also need to close from Thursday, staying open for vulnerable children and children of critical workers as they did throughout.
"Unfortunately, the clinical advice is that the relaxation of shielding measures due on July 6th cannot now take place in Leicester.
"We recommend to people in Leicester, stay at home as much as you can, and we recommend against all but essential travel to, from and within Leicester.
"We'll monitor closely adhering to social distancing rules and we'll take further steps if that is what's necessary."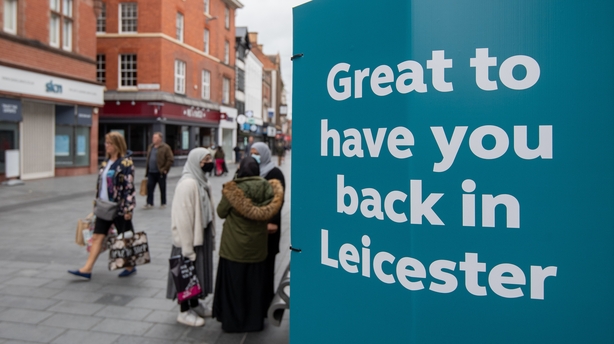 Mr Hancock announced further measures in Leicester to help tackle the outbreak, including the setting up of a walk-in testing centre for those with coronavirus symptoms, and that "anyone in Leicester with symptoms must come forward for a test."
He said the situation will be reviewed in two weeks and will not be kept in place for "any longer than is necessary".
"I know that this is a worrying time for people living in Leicester and I want you to know you have our full support.
"We do not take these decisions lightly but with the interests of the people of Leicester in our hearts."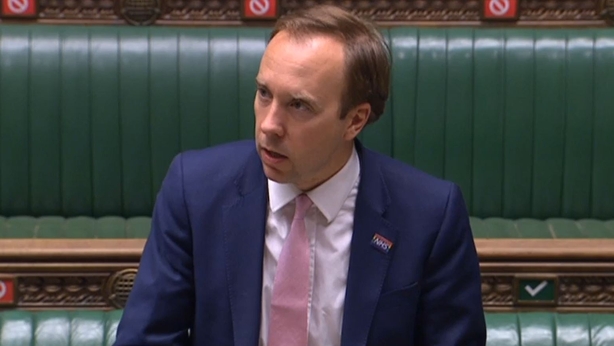 Mr Hancock said the easing of the lockdown planned for the rest of England on 4 July cannot happen in Leicester because of rising cases there.
"These actions are profoundly in the national interest too because it's in everyone's interests that we control the virus as locally as possible.
"Local action like this is an important tool in our armoury to deal with outbreaks while we get the country back on its feet."
Mr Hancock said reducing social contact will reduce the spread of Covid-19, adding that "precise, targeted actions like these will give the virus nowhere to hide and help us defeat this invisible killer."
Earlier, British Prime Minister Boris Johnson said that it was vital to be ready to crack down on local flare-ups.
Speaking during a visit to a construction site in west London, Mr Johnson said: "We are concerned about Leicester, we are concerned about any local outbreak.
"I want to stress to people that we are not out of the woods yet. We are making these cautious, calibrated steps, we are opening as much of hospitality as we can on July 4th, opening as much of the economy as we can - some things, alas, still remain closed until they can become Covid-secure.
"But to make all that possible we have to remain vigilant."
He said the local "whack-a-mole" strategy had worked in Weston-super-Mare and where there had been outbreaks around GP surgeries in London.
"That's the same approach that we will bring to bear in Leicester as well."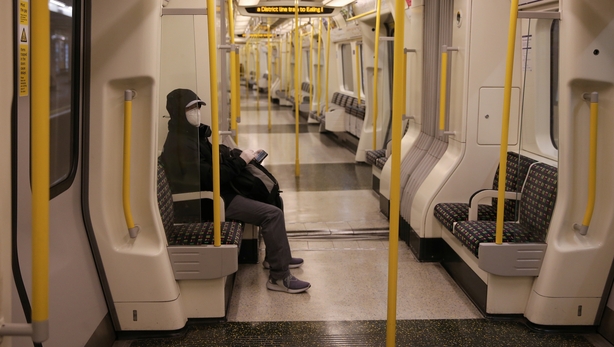 The lockdown extension in Leicester comes as restrictions are being eased elsewhere, with parks and shops with outdoor entrances able to reopen in Scotland, and schools in Wales welcoming more pupils.
Schools in Wales are operating with staggered starts and breaks for "check-in, catch-up and prepare" sessions from today.
The UK has been in a full lockdown since 20 March, which is one of the longest in Europe.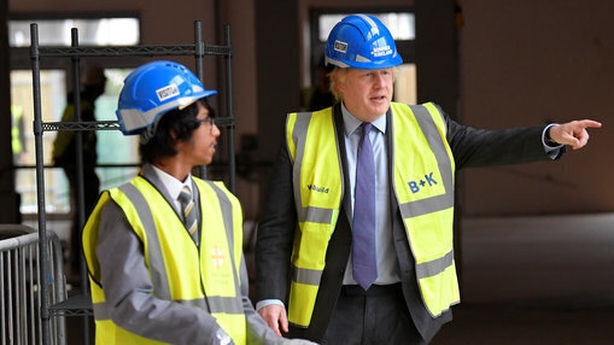 Mr Johnson has announced a massive economic response to the crisis saying the country faces "some bumpy times".
He said the coronavirus crisis needed the type of response US president Franklin D Roosevelt mobilised to deal with the Great Depression, and he intends to unveil a spending programme in a speech dubbed by his office simply as "build, build, build".
"I think this is the moment for a Rooseveltian approach to the UK, really really moving forward," said Mr Johnson.
"I really think the investment will pay off."
President Roosevelt launched the New Deal programme in the 1930s that created a comprehensive social care system whose legacy lives on to this day.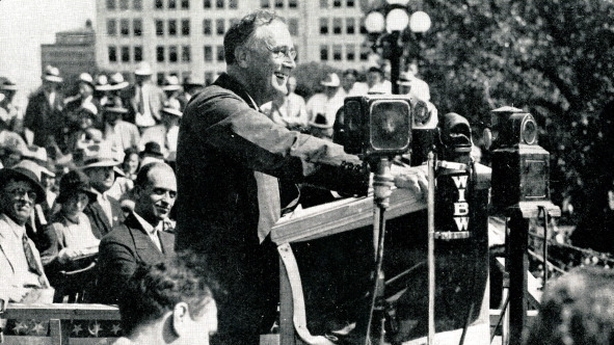 The first part of Mr Johnson's initiative earmarks £1bn for school repairs.
"The country has gone through a profound shock. But in those moments you have the opportunity to change and to do things better," he said.
"We really want to build back better, to do things differently, to invest in infrastructure, transport, broadband - you name it."
Mr Johnson also admitted that his own experience with Covid-19 - he was treated at an intensive care unit in early April - made him reassess his hands-off approach to Britons' general fitness.
Some data suggest that people who are overweight have a higher mortality rate from the new virus.
Mr Johnson has admitted he is on a diet and said he "lost some weight" while recovering.
"I have taken a very libertarian stance (on fitness). But when you compare us to other countries, we are significantly fatter," he said.
Additional Reporting AFP