China has released genome sequencing data for the coronavirus responsible for a recent outbreak in Beijing, with officials saying it identified a European strain based on preliminary studies.
China, which had been under pressure to make the data public sooner rather than later as Covid-19 cases mounted in the country's capital, said it had also submitted the data to the World Health Organization.
Details published on China's National Microbiology Data enter website revealed the genome data was based on three samples - two human and one environmental - collected on 11 June.
That was the same day Beijing reported its first new local Covid-19 infection in months.
In the eight days since, the city has reported a total of 183 cases, linked to the sprawling wholesale food centre of Xinfadi in the city's southwest.
"According to preliminary genomic and epidemiological study results, the virus is from Europe, but it is different from the virus currently spreading in Europe", Chinese Centre for Disease Control and Prevention (CDC) official Zhang Yong said in an article published today.
"It's older than the virus currently spreading in Europe."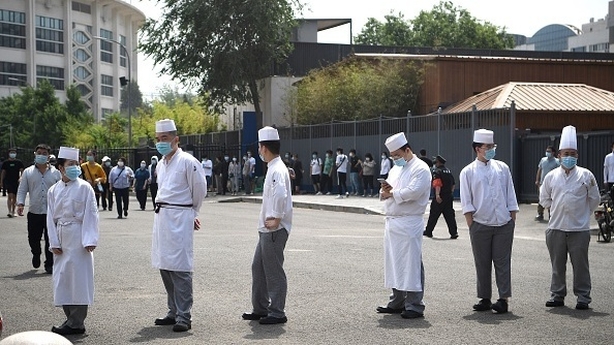 Dr Zhang said there were several possibilities as to how the virus arrived in China.
"It could have been hidden in imported frozen food products, or it was lurking in some dark and humid environment such as Xinfadi, with the environment not having been disinfected or sterilised," Dr Zhang wrote in the article posted on the Central Commission for Discipline Inspection's website.
Wu Zunyou, the CDC's chief epidemiology expert, had told state media earlier this week the Beijing strain was similar to Europe's, although not necessarily directly transmitted from European countries.
Dr Wu did not elaborate on those comments made before the release of the genome sequence.
The coronavirus strains found in the United States and Russia were mostly from Europe, he added.
The first major cluster of new coronavirus infections was traced to the Huanan seafood market in Wuhan in December.
It has since spread globally, infecting almost 8.5 million people and killing around 450,000.
India's Modi promotes yoga against coronavirus

Indian Prime Minister Narendra Modi has extolled yoga as a way of building a "protective shield" of immunity against the coronavirus, as his nation battles a surge in infections.
Mr Modi, a keen yoga practitioner who has long espoused the benefits of the ancient Indian practice, gave the advice in a YouTube message ahead of World Yoga Day on Sunday.
"We all know that until now nowhere in the world have they been able to develop a vaccine for COVID-19 or coronavirus," Mr Modi said in the video published yesterday.
"Which is why right now, only a strong immunity can act as a protective shield or a bodyguard for us and our family members... yoga is our trusted friend in building this protective shield (of immunity)."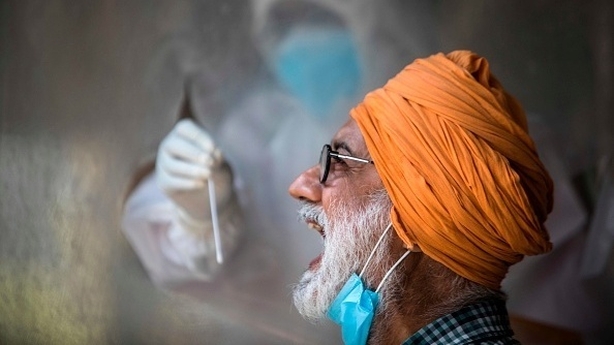 The Indian leader, a teetotal vegetarian, set up a ministry to promote yoga, Ayurveda and other traditional Indian treatments when he came to power in 2014.
Mr Modi initially proposed World Yoga Day to the United Nations, winning approval in 2014.
The day normally see masses of people gather for public yoga events not only in India but worldwide but Modi called for people to this year "go indoors".
Mr Modi also hailed yoga as a way to ease the extraordinary stresses people are enduring because of the virus.
"Yoga has the potential to cater to the mental, physical and psychological challenges. It puts to test how one can live in challenging times," he said.
The South Asian nation of 1.3 billion people is the fourth worst-hit country in the world with more than 380,000 virus infections, official figures show.
Football returns to South America, under protest
After a three-month hiatus for the coronavirus pandemic, football returned to South America yesterday in Brazil, with a Rio de Janeiro state tournament match, though some clubs and fans insist it is too soon.
Copa Libertadores holders Flamengo beat minnows Bangu 3-0 in Rio's iconic Maracana stadium, in a match with no fans played just metres from a field hospital set up to treat Covid-19 patients.
Rio Mayor Marcelo Crivella, who authorised the tournament to resume, had said President Jair Bolsonaro, a fierce critic of coronavirus quarantine measures, would attend the match. But in the event the far-right leader did not make the trip.
The Rio championship is the first professional football competition to resume in South America, where the new coronavirus is still spreading rampantly.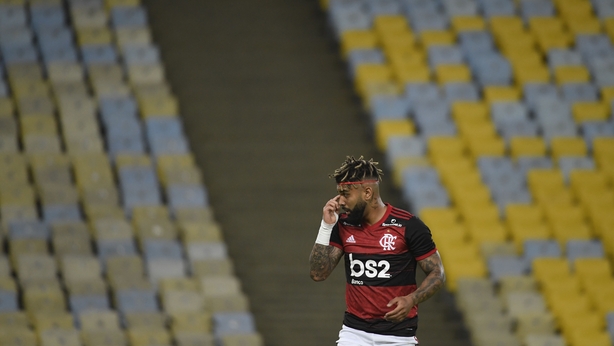 With nearly 48,000 people killed by the virus so far, Brazil has the second-highest death toll in the world, after the United States, and the number of cases continues rising steeply.
Top Brazilian clubs, including Botafogo and Fluminense, have come out against the restart, arguing it is too soon.
Supporters of those two clubs, as well as Flamengo, Bangu and others, protested outside the stadium before the match, saying the authorities were putting lives at risk.
Players had their temperatures checked on arrival at the stadium, while reporters and photographers covering the match had to pass through a disinfection tunnel.
The match opened with a minute of silence for victims of Covid-19, including Flamengo's own massage therapist, Jorginho, who died last month.
Brazil's national championship was due to begin in May but has been indefinitely suspended.
The first national league to restart in South America will be Paraguay's on 17 July.
Fauci confident in vaccine efforts, predicts no more US lockdowns

The United States does not need more widespread lockdowns to bring its Covid-19 outbreak under control, despite the fact that the national daily infection rate has stayed flat, leading government expert Anthony Fauci has said.
Speaking to AFP, the physician-scientist added he was optimistic the world would soon have a vaccine that would end the pandemic, calling early trial results "encouraging".
"I don't think we're going to be talking about going back to lockdown," he said, when asked whether places such as California and Texas that are seeing a surge in their caseload should reissue stay-at-home orders.
"I think we're going to be talking about trying to better control those areas of the country that seem to be having a surge of cases."
The US leads the world in the number of confirmed infections and in deaths, with the death toll approaching 120,000.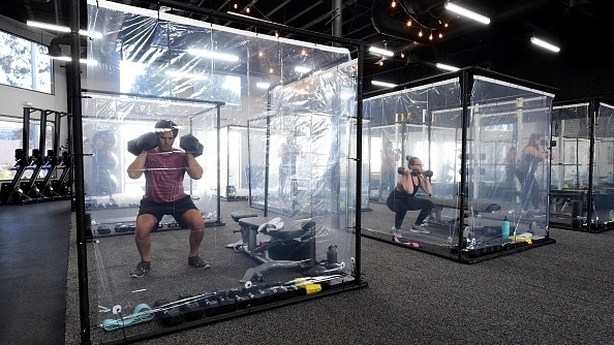 But while former epicenters New York and New Jersey have controlled their outbreaks, the virus is now increasing in 20 states - creating a plateau in the national case graph.
Dr Fauci stressed a localised approach as the country returns to normal, including on the crucial question of when to reopen schools.
"Counties where there are certainly no cases at all, there's no problem with the schools opening," he said.
"There are other parts where there's a modest amount of infection (where) you may delay school openings."
For those regions in between, "you want to make some modification of the process, namely: alternate days, morning versus afternoon, seating people apart from each other wearing masks".
On the question of re-opening the country's borders, he struck a cautious note.
"Obviously, there is an interest in getting back to some form of normality in our interactions with other countries," he said, adding the topic was reviewed almost daily but refusing to give a timeline.
The 79-year-old has led the National Institute of Allergy and Infectious Diseases since 1984, and has overseen the nation's response to every epidemic from HIV onward.
---
Read:
Latest coronavirus stories
---
A growing issue however has been a loss of public faith in science, especially during the current crisis.
"Even when the recommendations are to wear a mask, a recommendation that I've been involved in making, there are some groups that actually do the recommendations very strictly," said Dr Fauci.
"And then... you see pictures of people in bars and in congregations without that. So again, it's a mixed bag."
It comes as US media reported that a man was removed from a flight from New York to Texas because he would not comply with the airline's policy to wear a mask.
Brandon Straka tweeted about the incident.
I was just removed from my flight for not wearing a mask. 1st time this has happened. Not a federal law. @AmericanAir staff standing over me telling me it's THE LAW. So much for "please respect those who can not wear a mask". When I pointed out this wasn't a law I was removed.

— Brandon Straka (@BrandonStraka) June 17, 2020
American Airlines is reported to have banned the passenger from future flights unless he wears a mask.
On Monday, the airline updated its policy on face masks allowing an exemption from the face covering requirement for "young children and those with a disability or medical reason".
The policy also does not apply while eating or drinking.
Mr Straka is a conservative activists who has appeared as a guest on Fox News and founded the #WalkAway Campaign, which urges people to end their support for the Democratic Party.