The Taoiseach Leo Varadkar has warned there will be a political crisis if the programme for government is rejected by the membership of the Green Party and Fianna Fáil.
Ballot papers will be sent out to members tomorrow and it's expected the results of all three party's votes will be announced on 26 June.
After months of tough negotiations, the task of forming a government now moves away from Leinster House and is in the hands of party members across the country.
The Green Party has the highest bar with a two third majority needed. But already concerns are being expressed.
Cork City Councillor Lorna Bogue told RTÉ News she is leaning towards voting against it - citing concerns that carbon emission targets are set for later in the government's term.
Another high profile member, Saoirse McHugh, said she would oppose the deal, which she said is full of "woolly management speak."
Ms McHugh said that she simply does "not think it goes far enough on social and environment issues" and said she would campaign against "as best she can".
South Central TD Patrick Costello said he abstained from voting to support the programme as he has concerns it does not go far enough on climate action measures and he is not convinced the right balance has been struck in favour of his party's policies.
For Fianna Fáil the programme for government has to be passed by a simple majority.
Earlier, Galway West TD, Eamon Ó Cuiv told Today with Sarah McInerney that he would oppose it, saying it does not represent the change people voted for in the election.
While the Carlow Kilkenny TD, John McGuinness said there's nothing factual in the programme for government.
Fine Gael members have less of a say and it will be mostly down to TDs and Councillors.
---
Read more:
Martin receiving 'strong messages of support'
At a glance: What's in the programme for government?
More politics stories
---
However, Sinn Féin leader Mary Lou MacDonald said people did not vote in February to return more of the same, adding that she wouldn't consider a general election a political crisis.
Ms MacDonald told RTÉ's Six-One she did reach out to form a government but that Fine Gael and Fianna Fáil banded together to keep her party out.
She said up to last week her party engaged with a 'range of parties' over government formation.
Ms MacDonald said the grassroots of Fianna Fáil now have to decide if they want to put Fine Gael back in government again and the grassroots of the Green party need to decide if this is a government for change.
"The maths are messy" - she said there is a strong, solid core of parties who want an alternative government who share Sinn Féin's views over housing and pay.
Doubts over longevity of coalition
Eamon Ó Cuív said Fianna Fáil had a fundamental choice after the last election and those who voted for change wanted Fine Gael out.
He said with the weight of the parliamentary party behind it, the deal will "probably get through", but he said he doubts very much whether it will last the course in the current circumstances.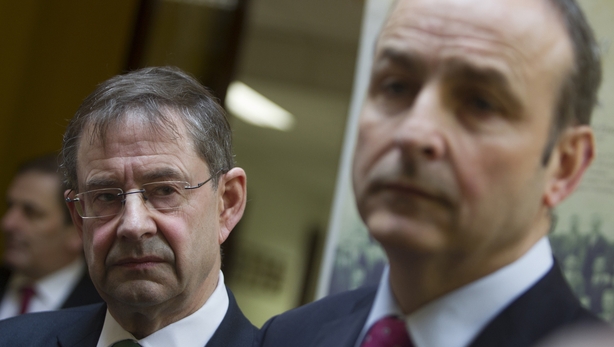 Mr Ó Cuív said he seriously fears for the future of Fianna Fáil if the party goes into government with Fine Gael.
While he said he will support leader Micheál Martin in a vote for taoiseach, he fears the proposed coalition will result in the demise of his party.
He said the commentary about a re-alignment in Irish politics is false and talk of the "big split" being over is wrong.
"I reckon the way we are going there will again be two big parties in the future but one of them will not be Fianna Fáil."
He said there was a choice for the party as to whether it would "go with Fine Gael or go with Sinn Féin or put a national government in place" [post-Covid-19] and the party has decided to go with Fine Gael.
Among the "myriad of reasons" he objects to the programme for government include his disappointment with the aspects relating to Irish language and the islands.
He said big policy is relatively easy, it is the detail that is difficult. He said this had been learned in the last Fianna Fáil/Green Party coalition where implementation of policy was a stumbling block.
We need your consent to load this rte-player contentWe use rte-player to manage extra content that can set cookies on your device and collect data about your activity. Please review their details and accept them to load the content.Manage Preferences
Ireland needs 'radical centre ground national party'
Fianna Fáil's Justice spokesperson Jim O'Callaghan said no one assesses previous Irish governments by going back to look at their programmes for government.
Speaking on the same programme, he said: "There's an obligation on Fianna Fáil to get out, get into government, and sell centre-ground politics and what can be done for people, as opposed to just sitting back and criticising.
"You go back and you look the performance of that government."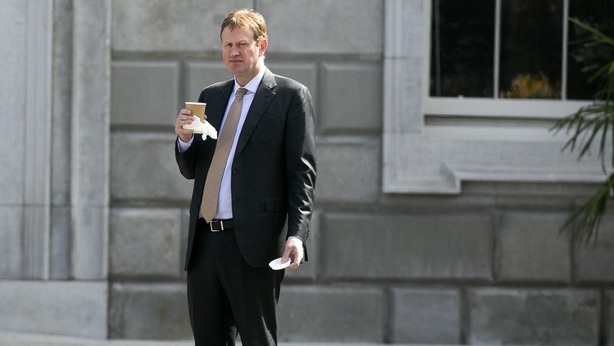 He said the programme for government is a good indicator but the "real success of this government will be based on the performance of ministers in government."
The Dublin Bay South TD said he believes "now more than ever" Ireland needs a "radical centre ground national party such as Fianna Fáil".
"We can stand in the middle for people in Ireland who recognise that they want social protection for the vulnerable, but at the same time stand for the recognition that we need enterprise to generate growth.
"The alternative is that we allow politics to fragment in Ireland, and people go further to the left and further to the right. I don't want that for my country."
Mr O'Callaghan highlighted that it has been 129 days since the General Election.
"It will be an extraordinary act of failure of political failure if we don't elect a government.
"The public has been tolerant due to Covid-19 but it is now incumbent on all members of 33rd Dáil to elect a government because it would be known as the 'Dismal Dáil' if we don't elect a government."
Parties will run the country in a responsible way - Coveney
Tánaiste and Minister for Foreign Affairs Simon Coveney said he believes the programme for government, from an economic point of view, is a real signal of hope for the country.
Mr Coveney said a '"lot was said" during the General Election, but there are now three parties who want to work together at a senior level.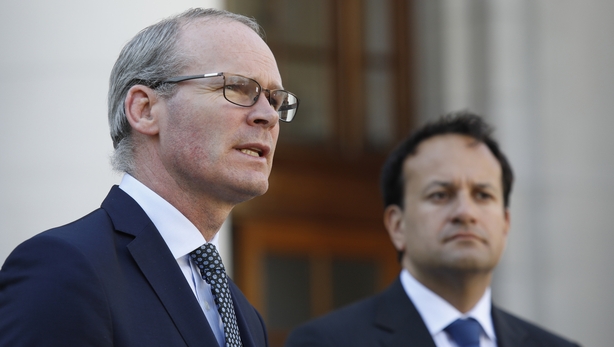 He said he believed that people would be reassured when they read the document and realise that the parties will run the country in a responsible way and see a lot of new thinking in areas of climate, health reform and housing.
Speaking on RTÉ's Morning Ireland, the Tánaiste said the health policy doubles down on a commitment to Sláintecare, which will benefit everybody.
He added that many lessons have been learned from the pandemic and the State can act in a dramatic way to respond to big challenges.
Mr Coveney said that work now needs to be done with private hospitals and to ensure that the public health system is fit for purpose to respond to future demands and pressures.
He also said farmers need not worry about the plan on climate action contained in the programme for government, as it aims to support and help farmers in the changes they need to make in a way that also supports commercial farming.
Mr Coveney said the objective is to reduce carbon emissions by an average of 7% each year for the next ten years, which is hugely ambitious and will put Ireland into a leadership position on climate change.
Mr Coveney said the over riding objective of the programme for government is to deliver more affordable homes and the three parties have re-committed to providing 50,000 social homes over the next five years.