New Zealand reported its first new cases of coronavirus in almost a month when two recent arrivals from Britain tested positive after being released early from quarantine to visit a dying relative.
The South Pacific nation, which has recorded only 22 deaths among a population of five million, declared last week it had eliminated community Covid-19 transmission - allowing it to relax social distancing measures and rely on strict border controls.
One of the two women - who travelled from Britain via Doha and Brisbane - showed mild symptoms after landing at Auckland airport on 7 June, but her symptoms were ascribed to a pre-existing condition, local media reported.
The pair were allowed to leave two-week isolation early on 13 June on compassionate grounds and drove by car to Wellington, making contact with no one on the way, health department director-general Ashley Bloomfield said.
He said they tested positive after arriving in Wellington and were in isolation, along with the only relative they had contact with in the capital.
Officials immediately began tracking anyone that came in contact with the pair, aged in their 30s and 40s.
Mr Bloomfield said he was not fearful the cases could lead to a fresh outbreak because systems were in place to trace their movements.
"A new case is something we hoped we wouldn't get, but it's also something we expected and have planned for," he told reporters.
Contract tracing teams were testing air crews and passengers, airport staffers, and hotel employees to ensure they were Covid-free.
We need your consent to load this rte-player contentWe use rte-player to manage extra content that can set cookies on your device and collect data about your activity. Please review their details and accept them to load the content.Manage Preferences
---
Read:
Latest coronavirus stories
---
Mr Bloomfield said that as a result the case rules had been tightened to ensure people were only allowed out of quarantine on compassionate grounds after testing negative.
New Zealand's borders are open only to returning Kiwis and their families, besides some exceptions for business and compassionate grounds.
Travellers must undergo two weeks mandatory quarantine, unless granted special permission.
The country declared last week that it had eliminated community transmission of Covid-19.
As a result, domestic restrictions including social distancing requirements and limits on public gatherings were lifted, although strict border controls remain.
Prime Minister Jacinda Ardern said yesterda she had not declared the country virus-free because "New Zealand will have cases again in the future".
"Of course, our hope and expectation is that should be at the border... if they've quarantined, of course, that's a very different story than in the community".
More than eight million coronavirus cases worldwide
The number of confirmed coronavirus cases worldwide has now risen to over eight million, including more than 436,000 deaths since the pandemic first emerged in China late last year.
The number of confirmed cases has doubled since 10 May and another one million new cases have been detected in the last eight days.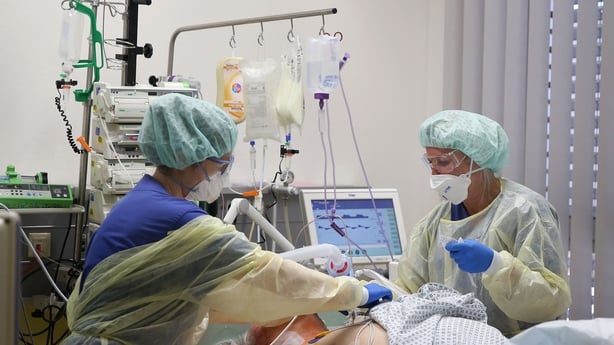 The World Health Organization has warned of a "resurgence" of the virus, as over 100,000 cases have been reported worldwide each day for the past two weeks.
That probably represents only a fraction of the real number of infections because most countries are only testing the most serious cases or only have limited testing capacity.
Europe has 2,417,902 cases with 188,085 deaths, while the US has 2,110,182 cases and 116,081 deaths.
The fastest-growing outbreak is in Latin America, which now accounts for 21% of all cases.