Author JK Rowling has said she was partly motivated to speak out about transgender issues because of her experience of domestic abuse and sexual assault.
Last weekend, the Harry Potter writer took issue with a headline on an online article discussing "people who menstruate", and said: "I'm sure there used to be a word for those people. Someone help me out. Wumben? Wimpund? Woomud?"
In December last year, she voiced her support for a researcher who was sacked after tweeting that transgender people cannot change their biological sex.
Critics accused her of being transphobic, an allegation Ms Rowling strongly denies.
Now the 54-year-old author has responded to criticism surrounding her comments in a lengthy blog post on her website.
She wrote: "I've been in the public eye now for over 20 years and have never talked publicly about being a domestic abuse and sexual assault survivor.
"This isn't because I'm ashamed those things happened to me, but because they're traumatic to revisit and remember...
"I'm mentioning these things now not in an attempt to garner sympathy, but out of solidarity with the huge numbers of women who have histories like mine, who've been slurred as bigots for having concerns around single-sex spaces."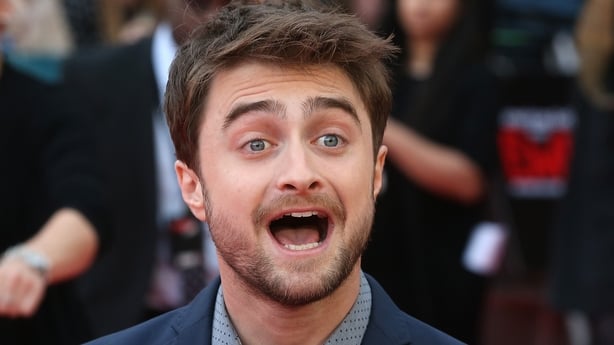 In the blog post, Ms Rowling recalled "a serious sexual assault I suffered in my twenties" and wrote about the domestic abuse she had suffered in a previous relationship. "The scars left by violence and sexual assault don't disappear, no matter how loved you are, and no matter how much money you've made."
She said she was motivated to address transgender issues via her Twitter account because of what she sees as an increasingly misogynistic society. "We're living through the most misogynistic period I've experienced," she continued.
"Never have I seen women denigrated and dehumanised to the extent they are now. Everywhere, women are being told to shut up and sit down, or else."
Ms Rowling said she had felt "mentally sexless" as a young girl, which had prompted her to develop mental health issues. She wrote: "When I read about the theory of gender identity, I remember how mentally sexless I felt in youth.
"I've wondered whether, if I'd been born 30 years later, I too might have tried to transition. The allure of escaping womanhood would have been huge."
Daniel Radcliffe, the star of the Harry Potter film series, and Eddie Redmayne, who leads the cast of Ms Rowling's film Fantastic Beasts, have both criticised the author for her comments about transgender issues.
Harry Potter actress Emma Watson said on Twitter: "Trans people are who they say they are and deserve to live their lives without being constantly questioned or told they aren't who they say they are."
Ms Rowling said she was not looking for sympathy. "I haven't written this essay in the hope that anybody will get out a violin for me, not even a teeny-weeny one. I'm extraordinarily fortunate; I'm a survivor, certainly not a victim.
"I've only mentioned my past because, like every other human being on this planet, I have a complex backstory, which shapes my fears, my interests and my opinions."