A group of Independent TDs who are considering joining a coalition government have met the leaders of Fine Gael, Fianna Fáil and the Green Party this afternoon.
The Independent Group heard that the leaders hoped that a programme for government could be agreed shortly, most likely early next week.
It is understood that the TDs were told that they would receive the text of any agreement at the same time as the members of the political parties.
They were told too that any policy proposals they have put forward could be incorporated in a general way.
The three TDs - Marian Harkin, Michael Fitzmaurice and Michael McNamara - heard that things like access to ministers and the priority of some constituency issues could possibly be offered in exchange for their support for a new government.
The Regional Group will be updated tomorrow.
The Rural Independent Group says it is also available for talks.
Negotiations on a programme for government resumed at midday, with a focus on finance.
Later, negotiating teams are scheduled to examine both transport and how to reduce greenhouse gas emissions.
Micheál Martin, Leo Varadkar and Eamon Ryan are holding a separate meeting to review progress.
It is understood this will be an update on the talks, rather than any form of negotiation on text.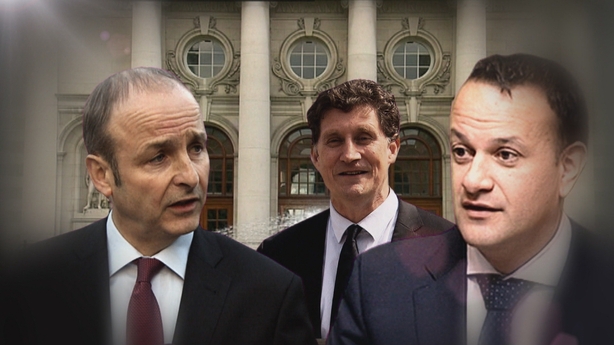 Last night, Mr Varadkar said a deal may not be reached until next week.
Both Mr Varadkar and Simon Coveney told their Fine Gael parliamentary party that a successful outcome was not guaranteed and core policies, such as fiscal responsibility, had to be in any final deal. "Sobering" was how one TD described it.
Yet some progress was reported to have been made in last night's plenary session involving negotiators from all three parties.
Sources suggested they reached full, or a significant amount of agreement, on text related to tourism and local government.
However, far more difficult issues - such as finance, transport and greenhouse gas emissions - are up for discussion today.
The analysis given by Mr Varadkar to Fine Gael TDs and Senators, that agreement may not be reached until next week, reflects that progress has been slower than expected.
However, a Green source suggested the elongated talks process would ultimately be worth it.
Additional reporting Paul Cunningham