A new survey of Ireland's hedgehogs is under way, led by researchers at NUI Galway and the National Biodiversity Data Centre.
It is hoped the two-year Irish Hedgehog Survey will provide information on the numbers and distribution of hedgehogs in Ireland.
The new survey comes as studies in the UK estimate losses of up to 50% of hedgehogs in rural areas and 30% in urban areas over the last 20 years.
A new survey is under way of Ireland's hedgehogs. It's being led by researchers at NUI Galway and the National Biodiversity Data Centre, but you can take part too. pic.twitter.com/gYDxT1ve1D

— RTÉ News (@rtenews) June 2, 2020
These losses have been largely attributed to habitat loss and damage due to changing farming practices and increased urbanisation and infrastructure.
"Hedgehogs are one of the most understudied mammal species in Ireland. We have very little data on the status of the Irish hedgehog population.
"Thus, it is not known if Irish hedgehog numbers are experiencing similar declines as seen in Britain and other countries across Europe," said PhD candidate Elaine O'Riordan from the Zoology Department at NUI Galway.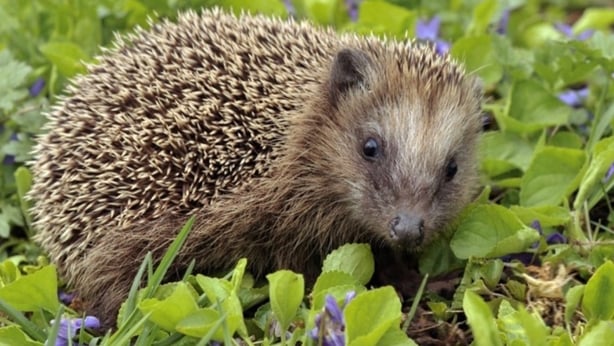 There are a number of ways in which volunteers can take part in the survey.
Firstly, as casual recorders, people are asked to report any sightings of live or dead hedgehogs whenever they see them via the Biodiversity Ireland website.
For those who would like to get more actively involved, there is a Garden Hedgehog Survey where volunteers can survey their garden for hedgehogs using a footprint tunnel that can be made at home, or a trail camera if they have one.
There is also an online questionnaire survey for farmers which aims to gather information on hedgehogs on farmland habitats across the country.
Further details on how to take part can be found on the project's website.