Temperatures reached 26.9C in Newport Furnace in Co Mayo this afternoon, the hottest seen in the country so far this year.
Meanwhile, Irish Water has warned it is increasingly likely a Water Conservation Order will be required due to the prolonged dry weather.
Most of the country saw temperatures in the 20s, though the high in Malin Head in Co Donegal was a relatively mild 16C.
That is still a lot warmer than Clonsast Co Offaly saw on this day 58 years ago though - when it set the record for the coldest ever June day in Ireland, at a remarkable -3.3C.
Weather Fact: The lowest temperature ever recorded for the month of June was recorded on this day back in 1962. It was a chilly -3.3C at Clonsast, Co. Offaly. ❄️❄️❄️

— Met Éireann (@MetEireann) June 1, 2020
The recent good weather is set to continue into tomorrow, with most areas seeing top temperatures of 22-26C, but things are expected to get cooler from tomorrow night into Wednesday.
It will be breezy on Wednesday, with highest temperatures a comparatively cool 12-17C. Similar conditions are expected on Thursday, with Friday to be cooler again.
Hosepipe ban 'increasingly likely'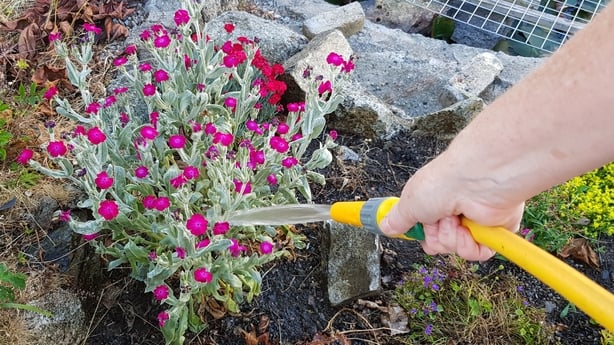 In a statement this afternoon, Irish Water said it is growing more likely that a hosepipe ban "will have to be put in place following increased demand on water and deteriorating drought conditions. This comes during the ongoing Covid-19 crisis, when handwashing and hygiene remain critically important".
Irish Water said with more people at home, domestic usage has increased by an average of 20%.
It said: "Now the increased domestic demand and increase in commercial demand as businesses are reopening is being exacerbated by warm weather and the widespread emergence of drought conditions.
"Since March Irish Water has been carefully monitoring all of its raw water sources, that is the water from lakes, rivers, springs and ground sources that feed our water treatment plants. Of Irish Water's 900 drinking water schemes, 16 currently are in drought and 38 are at risk of going into drought.
"The weather forecast is for continued dry conditions which will exacerbate the situation and Irish Water's data shows spikes of water usage on very sunny days."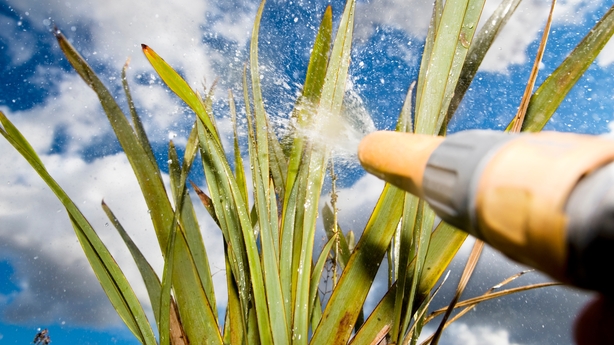 Irish Water said the prolonged dry weather has increased demand. The statement added: "On Saturday, it was warm and sunny in the Greater Dublin Area and Irish Water data shows that the demand on water exceeded all previous levels. The equivalent of water supply for an extra 200,000 people was used in one day in this area alone.
"However this is not just a Dublin issue, the levels of demand being experienced nationally cannot be accommodated and run the risk of households not having an adequate supply of water for essential hand washing hygiene.
"Imposing a Water Conservation Order is not a measure that Irish Water wants to take but it is increasingly likely that we will have to do so. It is essential that our water supply is protected if we are to avoid restrictions and outages over the coming weeks and months.
"There are lots of helpful tips for conserving water on water.ie but the key things are to leave the hose and the pressure washer in the shed; don't use paddling pools; reuse household water for the garden; and take shorter showers.
"Safeguarding the supply of water is essential at this time when handwashing and hygiene is of critical importance. We are calling on everyone to play their part."