Protests sweeping the United States over the death of George Floyd reverberated on the other side of the globe when thousands marched in solidarity on the streets of New Zealand.
The rallies were peaceful in contrast to the days of sometimes violent protests in the US after Mr Floyd, an African-American, died while handcuffed and as a white Minneapolis police officer, who has since been charged with third-degree murder, knelt on his neck.
In Auckland, about 2,000 people marched to the US Consulate chanting "no justice, no peace" and "black lives matter".
Another 500 gathered in Christchurch, with a similar number standing in the rain at an evening vigil at Parliament in Wellington where they were presented with hundreds of names said to be Americans who have died due to racial injustice.
Nigerian-New Zealand musician, Mazbou Q, who organised the protest, said the gatherings were not just about the death of George Floyd.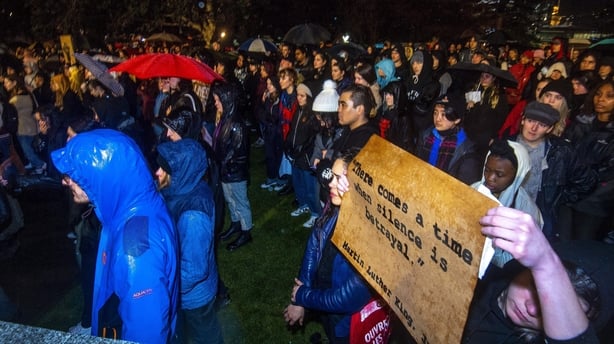 "The... persecution of the black community is an ongoing phenomenon. The same white supremacy which has led to disproportionate killings of black people in the US exists here in New Zealand," he told the crowd in Auckland.
"We pride ourselves on being a nation of empathy, kindness and love. But the silence from the government and the media does not reflect that at all. In fact, it makes us complicit."
In Christchurch, where 51 people were killed by a self-proclaimed white supremacist last year, one speaker, Josephine Varghese, told the crowd: "We demand racial and economic justice. Black lives matter, indigenous lives matter, Muslim lives matter."
Police maintained a low-key presence as the protestors defied strict coronavirus regulations demanding gatherings be restricted to a maximum 100 people, who must maintain social distancing.
Teheran criticises US for 'indiscriminate suppression'
Meanwhile, Teheran which has been locked in a political conflict with the US for two years, has appealed to Washington to "stop violence" against its own people.
Tensions between Tehran and Washington have been rising since 2018, when President Donald Trump withdrew the US from a landmark nuclear accord and reimposed crippling sanctions on Iran's economy.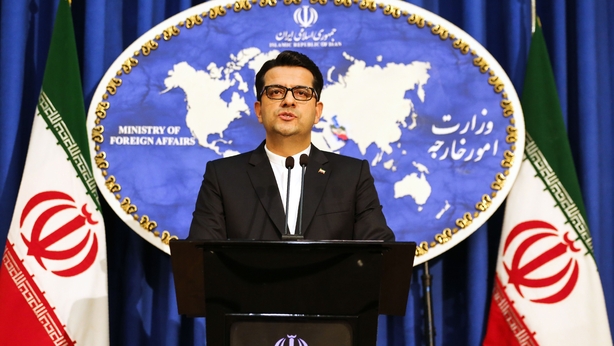 Speaking at a press conference in English, Iran's foreign ministry spokesman Abbas Mousavi said: "To the American people: the world has heard your outcry over the state of oppression. The world is standing with you".
"We deeply regret to see the American people, who peacefully seek respect and no more violence, being suppressed indiscriminately and met with utmost violence," Mr Mousavi told reporters.
He also accused Iran's sworn enemy the United States of "practising violence and bullying at home and abroad".
The violent protests in the US have received widespread coverage in Iranian media, especially on state television, which recently aired a programme accusing America of institutional racism.
Beijing accuses US of double standards
In Beijing, the foreign ministry spokesman Zhao Lijian seized on ongoing anti-racism protests in the US to accuse the US of hypocrisy, calling racism "a chronic disease of American society".
Washington's response to the death of George Floyd, an unarmed black man, at the hands of police was a "textbook example of its world-famous double standards", Mr Zhao told a press briefing.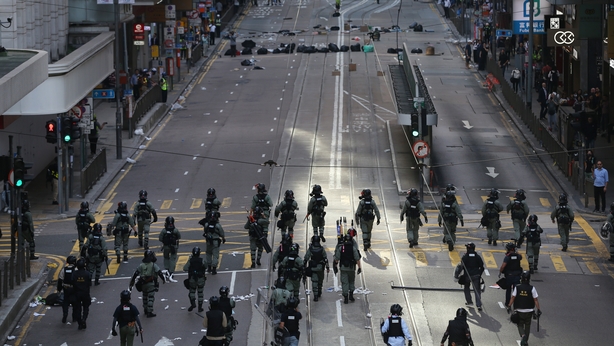 "Why does the US lionise the so-called Hong Kong independence and black violence elements as heroes and activists, while calling people who protest against racism 'rioters'?" Mr Zhao asked.
Beijing has long been infuriated by criticism from Western governments - especially the United States - over its crackdown on protesters in Hong Kong.
Foreign ministry spokeswoman Hua Chunying took aim at Washington on Saturday.
"I can't breathe," she said on Twitter, with a screenshot of a tweet by US State Department spokeswoman Morgan Ortagus that had criticised China's policy in Hong Kong.
Ms Hua was quoting the words Mr Floyd was heard saying repeatedly before his death in Minneapolis.