Frontline staff at the Coombe Hospital in Dublin have been providing a unique insight into their lives during the coronavirus pandemic.
Over several weeks they have been submitting photographs on the theme of "living in lockdown".
More than 170 images, capturing everything from landscapes to loved ones, are being put on display in the hospital.
"These photos provide a fantastic insight into healthcare workers' lives behind the frontline, demonstrating that we are all in this together," said consultant anaesthetist and exhibition organiser Dr Caoimhe Duffy.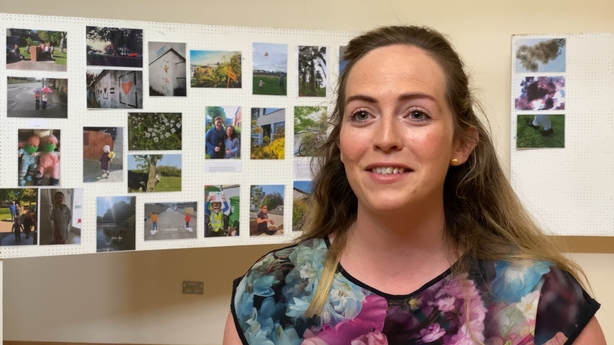 One photograph, submitted by midwife Ann Bowers, shows the Dublin skyline at dawn.
In the accompanying caption, Ann explained that she took the photograph from the third floor of the hospital, as she neared the end of a night shift.
"Over the last few weeks I have seen a lot of moonrises and sunrises and lots of stars in between," she said.
"At the start of this crisis, I was redeployed to the Covid Triage Desk and then to the Covid Assessment Unit. As my husband also works in a hospital on day shifts, I opted to go on nights so that we could work out minding our two daughters between us.
"Seeing the sunrise near the end of a night shift means I am getting closer to going home to see my girls and give them a kiss. My husband and I will share a quick catch up before he then heads to work.
"I am very blessed to be able to do this. I think of all the women in the hospital. As each sunrise comes, I know they long to be able to give their little ones at home a kiss too."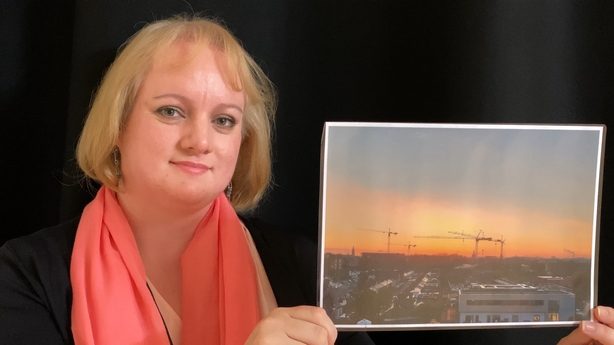 Other images in the collection capture lighter moments.
The Master of the Coombe, Professor Michael O'Connell, submitted a photograph taken by his daughter of the back of his head.
He said: "My daughters decided that my hair hadn't been as long as this since I was 12. But it covered my bald patch, so Covid was positive for me in that sense and they felt that would be a good entry!"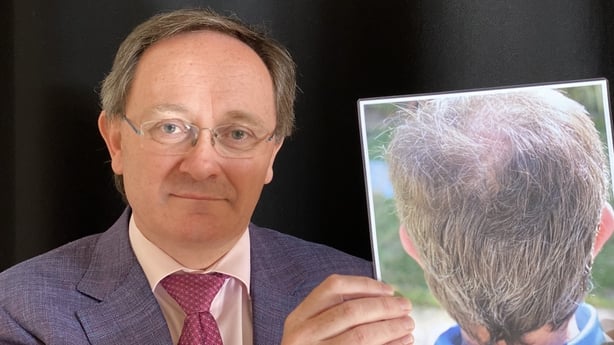 The photographs from the Coombe will be submitted to a new archive entitled the 'Covid-19 Lockdown Collection' at the Dublin City Library and Archive.
The archive aims to ensure that a true picture of how the people of Dublin fared during this time is preserved for future generations.