South Africa's President Cyril Ramaphosa has said a controversial ban on the sale of alcohol would be lifted for home consumption when the country moves into level three of a five-tier coronavirus lockdown next month.
South Africans were prohibited from buying alcohol and cigarettes when the country went into one of the world's strictest lockdowns on 27 March.
The ban was meant to prevent a spike in violence and reduce pressure on emergency wards as hospitals gear up to face a virus that has infected at least 22,583 people across the country and killed 429.
"Alcohol will be sold for home consumption only under strict conditions on specified days and for limited hours," Mr Ramaphosa announced in an address to the nation.
"The sale of tobacco products will remain prohibited in alert level 3 due to the health risks associated with smoking," he added.
South Africa started gradually easing confinement measures on 1 May, allowing citizens to exercise outdoors in the morning and some businesses to partially resume operations.
Mr Ramaphosa said the alert level would now be lowered from level four to three from 1 June, with a "differentiated approach" to deal with "coronavirus hotspots".
Most sectors of the economy will be able to reopen fully under "strict health protocols" and "social distancing rules".
A night-time curfew will be lifted and outdoor exercise allowed at any time during the day.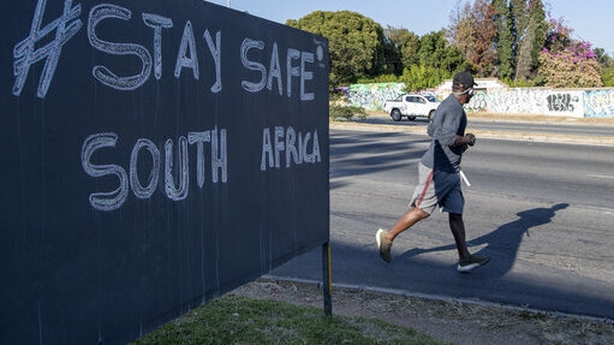 Public gatherings will remain prohibited, however, and certain "high-risk economic activities" such as restaurants, bars and hairdressers will stay closed for the time being.
Air travel is still blocked, except for specific exemptions for certain business trips.
Mr Ramaphosa identified seven cities as "coronavirus hotspots", including the administrative capital Pretoria, the financial hub Johannesburg and the coastal city of Cape Town.
"The list of hotspot areas will be reviewed every two weeks depending on the progression of the virus," the president said.
"Any part of the country could be returned to alert levels 4 or 5 if the spread of infections is not contained," he warned.
South Africa went into lockdown at the start of its coronavirus outbreak to delay an expected peak in infections and allow hospitals to prepare.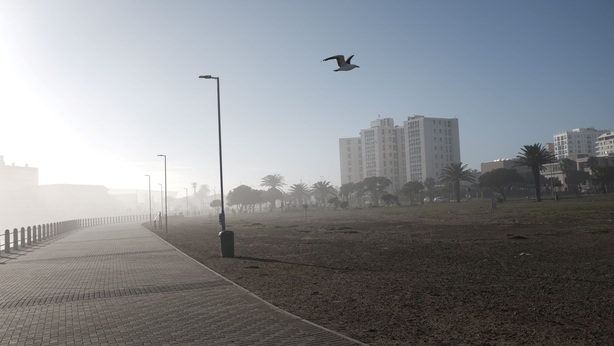 Mr Ramaphosa said that around 20,000 beds were being repurposed for Covid-19 patients and 27 field hospitals built across the country.
To date 842 Covid-19 patients are in hospital, including 128 in intensive care.
"We have known all along that the lockdown would only delay the spread of coronavirus but that it would not be able to stop it," the president said, adding that one-third of the country's cumulative cases had been recorded over the past week alone.
Health experts have predicted that South Africa's coronavirus outbreak will peak between July and November, causing at least 40,000 deaths.
---
---