Minister for Health Simon Harris has warned that people should not get ahead of themselves, with the country not yet through one full week of Covid-19 restrictions being eased.
Speaking this afternoon, Mr Harris said that so far, things seem to have gone reasonably smoothly, and that some of the concerns he had have not come to pass.
He said the current measures would not be in force for a second longer than they needed to be, adding that moving to phases two and three of the easing of measures depended on the progress the country made in this current phase.
Mr Harris also said more than 305,000 tests for Covid-19 had been completed so far, and noted that there were seven fewer people in ICU today than there were a week ago.
The minister said he had been in touch with some residents of nursing homes via FaceTime this week, and although they were incredibly resilient, he was aware of the impact of loneliness across different age groups from small children to the elderly.
Mr Harris earlier announced the establishment of an expert panel to examine how nursing homes should deal with Covid-19.
The move followed a recommendation from the National Public Health Emergency Team earlier this month.
Mr Harris said the panel would examine national and international measures in response to Covid-19, as well as emerging best practice.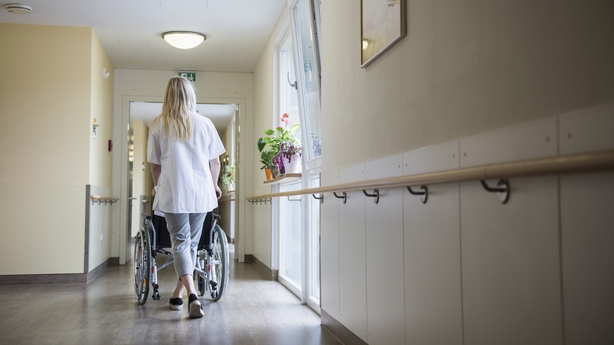 He said this was in light of the expected ongoing risk of the disease and the impact on nursing homes for up to 18 months.
The panel will report to the minister by the end of next month.
---
Read more:

Taoiseach says no change to 2m social distance advice
Not certain Covid-19 vaccine will be produced - Holohan
Aviation industry facing 'crisis of epic proportions'
---
In a statement, Mr Harris said the challenges in the nursing home sector remained an absolute priority for him in the overall response to Covid-19.
He said the Government had to continue to plan appropriately to meet these challenges into the foreseeable future. The minister said the panel was a crucial aspect of the planning.
The panel will be chaired by Professor Cecily Kelleher, College Principal, College Of Health And Agricultural Sciences at UCD.
Also on the panel will be retired geriatrician Professor Cillian Twomey, group director of nursing at the RCSI hospital group, Petrina Donnelly, and former nurse and patient advocate Bridget Doherty, who will represent the public interest. It is expected to begin its work next week.
Consultant calls for cancellation of private hospital Covid-19 contract
A consultant in radiation oncology at the Galway Clinic has said called for the Government's private hospital contract to be cancelled saying that 'everyday this deal goes on we are worsening the outcome for patients with long term chronic conditions'.
Professor Frank Sullivan said the private hospital takeover deal was done initially with good intentions to improve a capacity for Covid-19 patients, but has resulted in unintended consequences.
Speaking on RTÉ's Saturday with Cormac Ó hEadhra, he said if the intention was to improve capacity, it has instead collapsed it to near zero occupancy and as of yesterday just 35% of beds in private hospitals were being used.
He said non-Covid work should have been continued and after 15 years of having no waiting lists, he has 15 people now waiting for acute care.
Mr Sullivan said the virus has not gone away but we are so much better prepared now to deal with it that he believes that a second surge would not lead to a collapse of the system.
Fianna Fáil TD Anne Rabitte has said her party favours cancelling the contract and re-directing the money to the National Treatment Purchase Fund while holding on to 400 beds in the case of a second surge.
Sinn Féin's finance spokesperson Pearse Doherty said it is too early to cancel the contract with private hospitals without any real data about value for money.
He said that we need proper information about why we are not using the private hospital capacity for cancer patients and others.
Fine Gael TD Emer Higgins defended the Government's contract and said Minister Harris is now examining it.