New South Wales in Australia said it recorded just three new cases of the coronavirus yesterday and urged younger people to get tested as it prepares to further loosen restrictions on pubs and restaurants.
NSW, which includes the city of Sydney, is home to nearly half Australia's roughly 7,100 coronavirus cases and plans to let pubs and restaurants host up to 50 seated patrons from 1 June, 40 more than currently allowed.
That has prompted health officials to remind people to maintain social distancing measures and increase testing to prevent a "second wave" of infections.
"As we move forward and as we try to relax the restrictions that we have lived under for the past two months, it is ... absolutely crucial that people come forward for testing if they have the slightest hint of any respiratory issues," NSW health minister Brad Hazzard said in a televised news conference."
As we are freeing up our restrictions, particularly around clubs and hotels and so on, we need [to send] a very powerful message ... that these young people who may think they are invincible are actually not invincible," he added.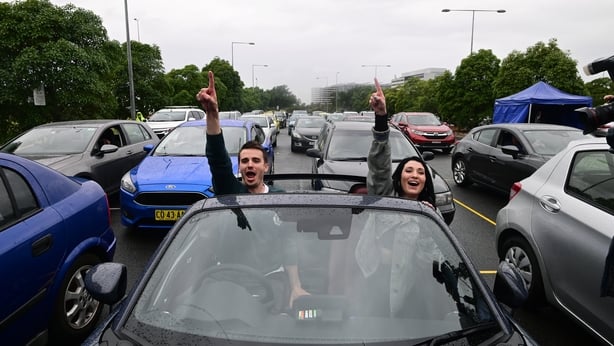 NSW has recorded a total of 3,086 coronavirus cases and has recorded nearly half the country's total deaths, which rose by one to 102 today.
Victoria, where the latest death occurred, reported nine new infections in the previous day. The third-most populous state, Queensland, reported two new cases.
Australia's low number of Covid-19 infections and deaths, relative to many other countries, has been attributed mostly to a closure of national and state borders and a nationwide stay-home order now being unwound by states under a three-step federal plan.
China reports zero Covid-19 infections for first time
China reported zero new coronavirus infections for the first time since it started reporting data in January, a day after Communist Party leaders celebrated "major achievements" in the virus fight. 
The virus first emerged in the central Chinese city of Wuhan late last year, but cases have dwindled dramatically from the peak in mid-February as the country appears to have brought the virus largely under control. 
The official death toll in the country of 1.4 billion people stands at 4,634, well below the number of fatalities in much smaller countries. 
However, doubt has been cast on the reliability of China's numbers and the United States has led the charge in questioning how much information the Chinese government has shared with the international community. 
Latin America named virus epicentre 
Meanwhile, the World Health Organization has declared Latin America "a new epicentre" of the coronavirus pandemic as surges in infections across much of Central and South America continue to drive the global toll higher.
Covid-19 has killed more than 335,500 people since it surfaced in China late last year, according to an AFP tally, with more than 5.1 million declared cases in 196 countries and territories.
Brazil has become the latest flashpoint this week as its death toll surged past 20,000 - and with 310,000 cases it now the third most affected country behind the United States and Russia.
"In a sense, South America has become a new epicentre for the disease," said WHO emergencies director Mike Ryan.
"Clearly there is a concern across many of those countries, but clearly the most affected is Brazil at this point," he said.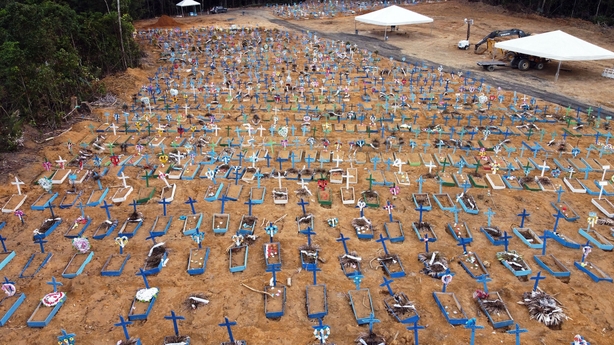 Most of Brazil's cases are in densely populated Sao Paulo, but the highest rate of infection is in the state of Amazonas, at about 490 people infected per 100,000 population, he said.
Unlike in Europe and the United States, where the elderly were hardest-hit, in Brazil a significant number of deaths are among younger people, who are often driven by poverty to work despite the dangers.
"Since Brazil has a younger population, it's normal for the number of cases to be higher among under-60s," said Mauro Sanchez, an epidemiologist at the University of Brasilia.
---
---
Separately, experts have warned that until a vaccine or treatment is developed for the virus, lockdown measures will persist in some form to prevent new waves of infections, a factor that has put immense pressure on economies.
The airline, travel and hospitality sectors have been hit particularly hard by the pandemic, and car rental giant Hertz became the latest high-profile victim, announcing yesterday that it was filing for bankruptcy in the United States and Canada.
It added that the bankruptcy filing excludes its main international operations, including Europe, where many nations are opening up their economies cautiously after slowing the spread of the virus.
France decided that it was safe to hold a delayed second round of municipal elections on 28 June, and the Czech Republic said the epidemic remains contained there, two weeks after shopping malls, cinemas and restaurant terraces reopened.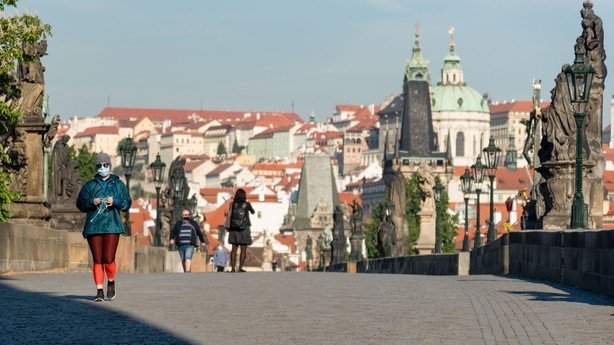 Serbia said, meanwhile, that the Exit Festival in Novi Sad - one of Europe's biggest music events -  could go ahead in August as planned, and in Italy Florence's famous Duomo cathedral reopened to the public.
But authorities are still keen to avoid opening up too fast, with a surge in Russia illustrating how quickly the deadly disease can spread.
Russia has so far recorded 3,388 deaths - with a caseload of more than 335,000 infections, second only to the United States.
Around 80% of cases of Covid-19 will be a mild to moderate illness, close to 14% have severe disease and around 6% are critical.
Generally, you need to be 15 minutes or more in the vicinity of an infected person and within two metres of them, to be considered at-risk, or a close contact.