Sicily's coronavirus emergency co-ordinator has been arrested along with nine other people on suspicion of corruption and rigging of health sector tenders while in his previous role, police on the Italian island have said.
Antonino Candela was allegedly part of a "power base made up of businessmen and corrupt public officials" the police statement said, referring to activity before he became head of Sicily's coronavirus response unit.
The police alleged that he was among those responsible for helping to rig public tenders for medical equipment and services worth nearly €600 million since 2016, in return for promised bribes of around €1.8m.
Mr Candela, who is under house arrest, was not immediately available for comment.
He was director of a provincial health authority in the Sicilian capital, Palermo, which issued the tenders along with a regional agency.
"This is an absolutely alarming and disheartening picture of the level of illegality in the Sicilian health system, where systemic corruption has allowed very large illicit profits," the magistrates' arrest warrant made available to Reuters said.
The police also seized seven companies based in Sicily and in the northern region of Lombardy, as well as some €160,000 in bribes allegedly already paid.
Italy has suffered one of the world's worst outbreaks of the coronavirus, with more than 32,000 deaths, but Sicily has escaped relatively unscathed along with other southern regions.
---
Read:
Latest coronavirus stories
---
Estonia starts testing work digital immunity passport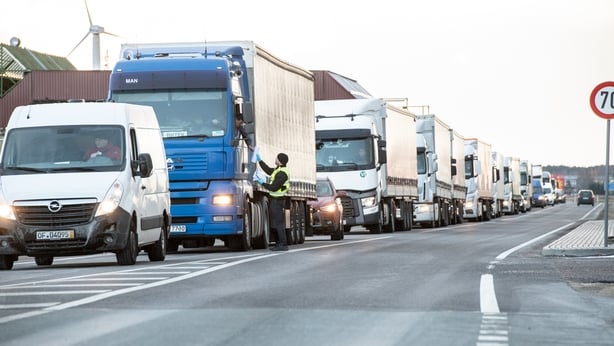 Estonia has started to test one of the world's first digital immunity passports, seeking a safer return to workplaces following the coronavirus lockdown.
A digital immunity passport collects testing data and enables people to share their immunity status with a third party, like an employer, using a temporary QR-code generated after digital authentication.
"Digital immunity passport aims to diminish fears and stimulate societies all over the globe to move on with their lives amidst the pandemic," said Taavet Hinrikus, founder of Transferwise and a member of Back to Work, the non-governmental organisation developing the passport.
Many countries and businesses are rushing to develop apps for contact-tracing.
The World Health Organization has warned governments against issuing immunity passports as there was no evidence that people who have recovered from Covid-19 and have antibodies and are protected from a second coronavirus infection.
Mr Hinrikus said the team's passport could help once immunity is better understood.
"We don't know many details and nuances about immunity yet. How strong is it, how long does it last? We hope that we can evolve simultaneously with scientists who are seeking answers," he said.
In addition to technology entrepreneurs, Back to Work includes local medical experts and state officials.
Radisson hotels and food producer PR Foods are among the first companies that have started to test the passport.
"We are seeking every solution to have our employees back to work and clients sleeping in our hotels again," said Kaido Ojaperv, CEO of Radisson Blu Sky Hotel at Tallinn.
Estonia, which has so far recorded 64 deaths due to Covid-19 and 1,791 infections, has started to ease the lockdown measures this month.
Last week, it opened the first "travel bubble" within the European Union with Lithuania and Latvia.
More than 5m people have been reported to have been infected globally and 327,359 have died, according to a Reuters tally.
Many countries and businesses are rushing to develop apps for contact-tracing.
Australian states argue over opening borders for domestic tourism
Elsewhere, Australian state and territory leaders have been arguing over whether to reopen internal borders, a major step to rejuvenating the country's AUS$80bn (€45bn) domestic tourism industry, as part of measures to ease coronavirus restrictions.
Australian Prime Minister Scott Morrison has said he wants the bulk of all social distancing restrictions removed by July under a three-step plan, as the country continues to report low daily numbers of new Covid-19 infections.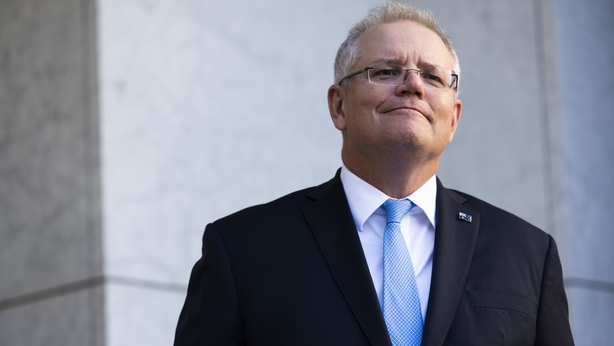 But the implementation of the federal plan is down to the leaders of individual state and territories, who come from opposing political parties and disagree on how safe it is to allow unrestricted movement throughout the country.
New South Wales state, the country's most populous, has called for all borders to be opened as a critical step to giving the ailing economy a much needed boost.
"For Australia to really move forward as a nation during this very difficult economic time as well as difficult healthtime, we do need our borders down," NSW Premier Gladys Berejiklian told ABC television.
Domestic tourists spent a record AUS$80.7bn last year, according to official government data, almost half of all tourism spending.
Deputy Chief Medical Officer Paul Kelly said yesterday there was no medical reason to keep borders closed, but many smaller states, which have reported very low numbers of infections and few to no deaths, remain reluctant.
Australia's tourism sector was one of the country's hardest hit by social distancing restrictions, including the closure ofits international borders to non-residents and a ban of non-essential domestic travel.
Nearly 600,000 people were in April forced out of work by the coronavirus restrictions. Australia's unemployment rate effectively rose to 9.6%.
Australia has reported just over 7,000 Covid-19 infections, including 100 deaths, well below figures reported by other developed countries.
Turkey says low risk of second outbreak, opens to some medical tourism
In Turkey, Health Minister Fahrettin Koca said the country does not risk a second wave of infections from Covid-19 at the moment and it is preparing to start controlled "medical tourism" with 31 countries.
"If we continue to abide by the rules of social distancing, wearing a mask and a limited social life, then we don't see a risk of second wave," Mr Koca told a press conference yesterday.
"Like the rest of the world, we are also monitoring actively such a risk around September or October. But we are in a position to take necessary measures in the case of a second wave," he said.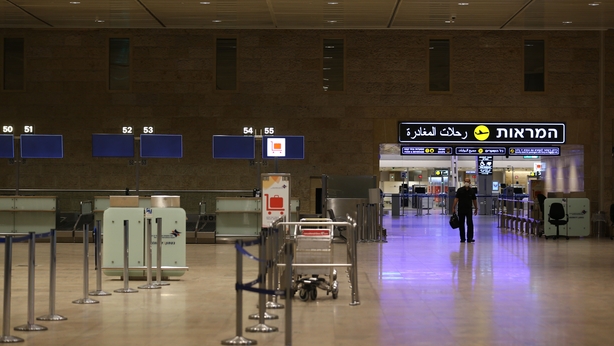 Turkey's daily number of new Covid-19 cases has fallen to around 1,000 from some 4,500 last month. Its official coronavirus death toll stands at 4,199, with more than 110,000 people having recovered.
Mr Koca said Turkey was starting medical tourism season with 31 countries where the risk of pandemic is lower, despite a lack of international flights.
"If necessary, and if there is demand, we will organise charter flights for medical tourism," Mr Koca said, adding that the tourists would be tested for the virus upon arrival.
Travel restrictions for senior citizens were to be eased in the coming days, the minister said.
Pompeo calls China virus response 'paltry' compared to damage done
US Secretary of State Mike Pompeo has taken fresh aim at China over the coronavirus.
He called the $2bn that Beijing has pledged to fight the pandemic "paltry" compared to the hundreds of thousands of lives lost and trillions of dollars of damage.
Mr Pompeo rejected Chinese President Xi Jinping's claim that Beijing had acted with transparency after the outbreak in China.
He said if Mr Xi wanted to show that, he should hold a news conference and allow reporters to ask him anything they liked.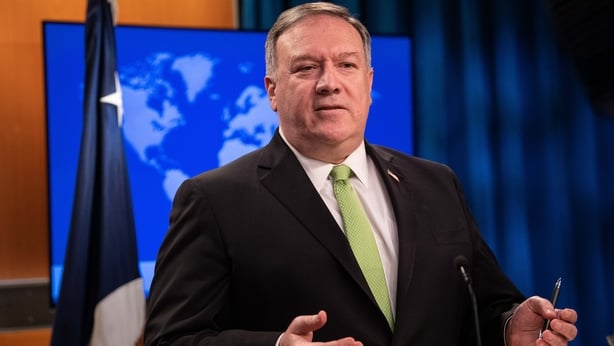 "President Xi claimed this week that China is acting with openness, transparency responsibility. I wish it were so," Mr Pompeo told a State Department news conference, charging that Beijing continued to withhold virus samples and access to facilities, to censor discussion, "and much, much more".
US-China tensions have spiked in recent weeks, with Mr Pompeo and President Donald Trump slamming Beijing's handling of the outbreak. The United States has been hardest hit in the global pandemic.
Returning favour, US says donating ventilators to Russia
The United States said it was donating 200 ventilators to help Russia in the coronavirus pandemic, turning the tables a week after a high-profile shipment by Moscow.
Mr Pompeo announced the shipment by posting on Twitter a picture of a military cargo airplane with a US flag and boxes bearing the USAID logo.
"The United States is donating 200 US-produced ventilators to the Russian people to help fight Covid-19," Mr Pompeo wrote.
"We've committed over 15,000 ventilators to more than 60 countries and continue to be a global leader in contributions to fight this pandemic."
The United States is donating 200 U.S.-produced ventilators to the Russian people to help fight COVID-19. We've committed over 15,000 ventilators to more than 60 countries and continue to be a global leader in contributions to fight this pandemic. #InThisTogether pic.twitter.com/63hDG1NCv0

— Secretary Pompeo (@SecPompeo) May 20, 2020
The State Department did not immediately respond to questions on whether and when the shipment was delivered to Russia, which has seen a sharp spike in virus infections.
The image had striking similarities to pictures released by Russia of a shipment of goods on 1 April to New York, which was then a major epicentre of the global illness.
President Trump, who has sought closer ties with Russian President Vladimir Putin, praised the shipment as "very nice".
Hailing Russia's "high-quality stuff", Mr Trump said at the time he was "not concerned about Russia and propaganda, not even a little bit".
But the State Department contradicted Russia by saying the shipment was a purchase rather than a donation and the equipment itself later came into question.
Russia recently halted use of the domestically manufactured Aventa-A ventilators after they were blamed in two fires.
Bolivian health minister held for suspected corruption
In Bolivia, the health minister has been arrested on suspicion of corruption related to the over-priced purchase of ventilators to fight Covid-19, and was then fired by interim President Jeanine Anez, officials said.
Marcelo Navajas was detained by police in La Paz, police Colonel Ivan Rojas said, a day after Ms Anez ordered an investigation into the shady purchase.
Two other health ministry officials have also been arrested.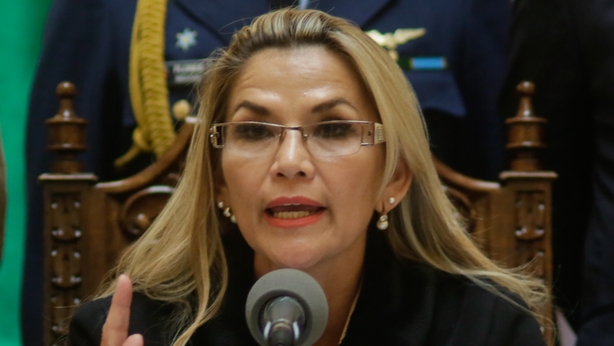 Ms Anez is facing her biggest corruption scandal in six months in power and a fierce wave of criticism over her handling of the crisis.
Bolivia bought 179 ventilators from a manufacturer in Spain for $27,683 (€25,250) each, costing almost $5m, (€4.5m) a purchase funded by the Inter-American Development Bank.
But it later transpired that the manufacturer was offering ventilators for around half that price - €9,500-€11,000 each.
Another Spanish company acted as an intermediary.
Ms Anez said on Twitter that Bolivia had already sent more than $2m to pay for the ventilators but "will no pay one more cent".
She said she was committed to "recovering the money of Bolivians".
The scandal came to light at the end of last week when intensive care doctors complained that the ventilators were not suitable for Bolivian intensive care units.
Ms Anez "decided to remove the health minister" to "avoid any interference in the work of the law," said the government's communications chief Isabel Fernandez.
Bolivia has reported 4,500 Covid-19 cases and 190 deaths. On 17 March, the government closed the landlocked South American country's borders and instigated a general lockdown.