Dublin Fire Brigade have attended the scene of a major fire in a scrapyard on Sillogue Green, Ballymun.
Five fire engines and one water tanker dealt with the blaze involving 40 scrap cars. 
The first call to the Eastern Region Fire Control Centre was received at 1.21pm this afternoon.
The blaze was visible in many parts of the capital - with plumes of thick black smoke resulting in multiple calls to emergency services.
30 firefighters were involved in fighting the fire.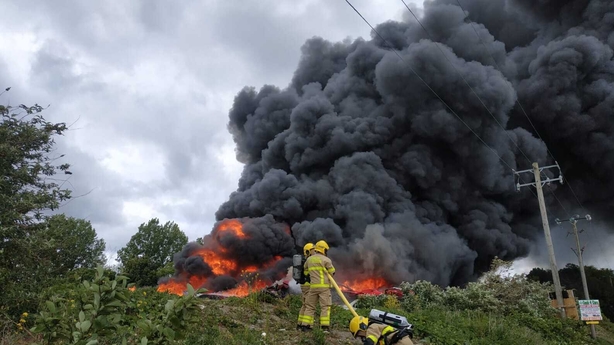 Nearby residents were advised to close their windows and stay indoors while the blaze was brought under control.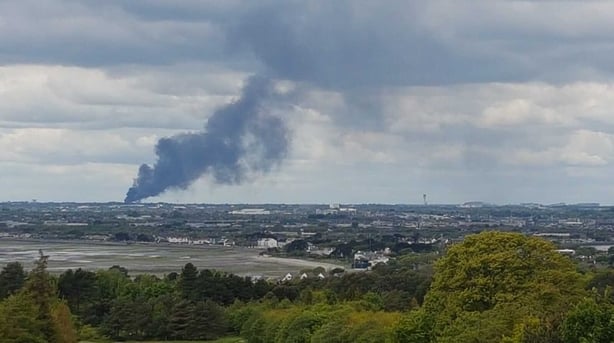 Motorists were also advised that thick smoke was affecting visibility on the M50 near the scene of the fire.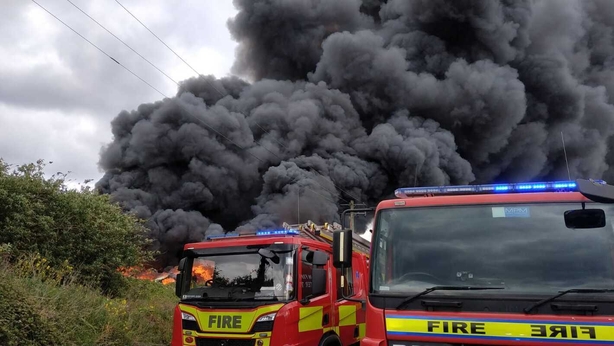 It has not yet been established how the fire was started.