The funeral of the Argentinian Ambassador to Ireland has taken place in Co Mayo.
Laura Bernal died suddenly at her home in Dublin last month.
A post-mortem examination showed she had contracted Covid-19.
The ambassador was buried in Foxford, in recognition of the town's strong links with Argentina.
The founder of the South American country's Navy, Admiral William Brown, was from there, and Ms Bernal was a regular visitor to the town during her tenure in Ireland.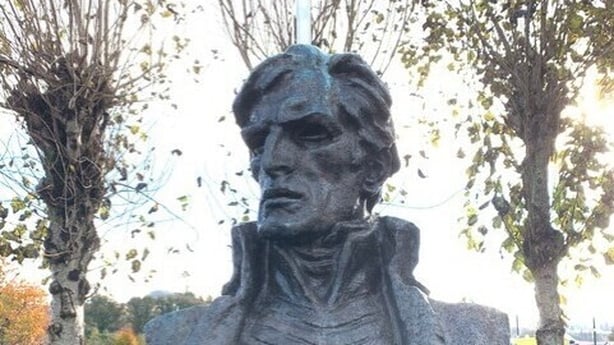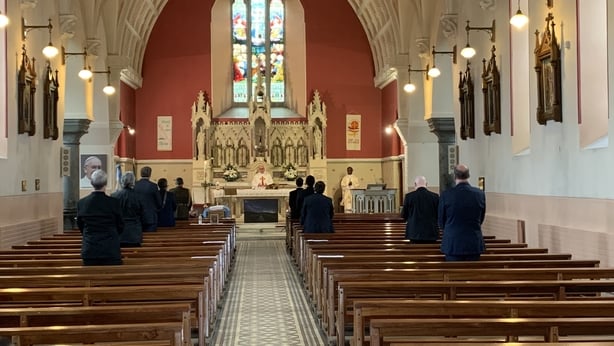 Due to social distancing rules, the funeral mass at St Michael's Church was attended by just ten people.
The ceremony was relayed on webcam, so the diplomat's friends and relatives could watch it.
Papal Nuncio to Ireland, Archbishop Jude Thaddeus Okolo, was one of the celebrants at the mass.
President Higgins was represented by his aide-de-camp, Lieutenant Colonel Stephen Howard.
Representatives from the Admiral Brown Society in Foxford were also in attendance. 
In his homily, Archbishop Okolo said the 63-year-old ambassador's good deeds through her life would endure.
He described her as a careful, kind and considerate person, who had impacted on the lives on many others.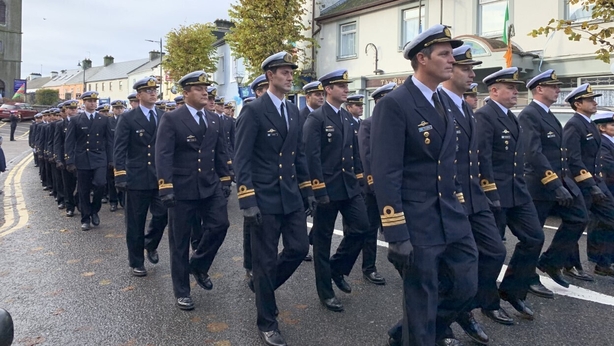 It is extremely unusual for the remains of a diplomat not to be repatriated to their home country, but due to the public health restrictions, and the wishes of her sister, Ms Bernal will be buried near Foxford.
On her last visit to the town in November 2019, she spoke of the warm welcome she had always been given there and paid tribute to those who had worked to foster and maintain links between Ireland and Argentina.
Members of the town's brass band played the national anthems of both countries at a bust of Admiral Brown outside the church, when the funeral mass concluded.
The ambassador was laid to rest in Craggagh Cemetery.