A Dublin walking tour company has turned its tours to an "online digital experience" to overcome Covid-19 restrictions.
Set up by non-profit social enterprise, Secret Street Tours are run by formerly homeless guides and usually take place on the streets of Dublin.
The guides aim to offer an experience of Dublin city's historical and cultural landmarks, along with their personal stories of homelessness.
Tour groups who were due to visit Dublin agreed to instead experience the tour online.
The tours are now given using a video conferencing tool and include a talk from a guide accompanied by videos and images of the route.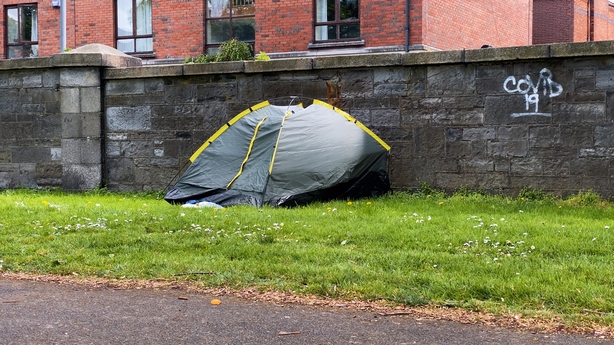 Pierce Dargan is a co-founder of Secret Street Tours. He contacted groups who were due to visit Ireland and take part in the tour to see if they wanted to experience it online instead.
Mr Dargan said: "We had tours lined up. Summer is our busiest time. I had this idea of a digital tour and lecture. We had our first digital tour with a Danish school and it went really well.
"It's just giving that insight and keeping the issue at the forefront of people's minds because with the economic repercussions of what's happened, it's only going to make this an even bigger issue.
"We really want to make sure that people are thinking about it still."
Shane Howell, who was homeless for seven years, is also a tour guide with Secret Street Tours.
His route includes Collins Barracks, The Croppies' Acre Memorial Park, the Capuchin Day Centre and other parts of Smithfield in Dublin.
He has already given virtual tours to tourists from around Europe and students from Denmark and London.
Mr Howell said: "I got an iPad last week. I'd no use for an iPad for a long time, you know. You wouldn't be going into a hostel with an iPad on your back. So yeah I'm on it. It's a bit different. You can't beat the human connection but it's good.
"The last one, there were so many questions, I didn't have time to answer them all. This could be the future. I don't mind getting online and giving them an insight."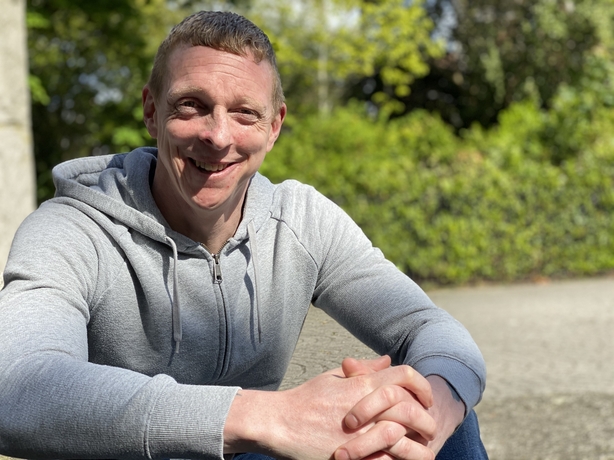 Shane added: "Not many people get to talk to anyone on the streets. You pass them every day but no one knows any of their story. A lot of these people, all they need is a hand up and a bit of guidance to unlock their potential."