The Irish charity and voluntary sector has warned it will not be able to provide vital services if funding lost due to Covid-19 restrictions is not replaced.
The sector expects fundraising income to be down at least 40% this year and has asked the Government for an urgent assistance package.
Next weekend hundreds of thousands of people would have been getting out of bed at 4am for the Darkness into Light Walk in aid of Pieta House. The annual event raises over €5 million to help combat mental illness.
Over 60 cyclists would have been preparing to travel to northern Italy for the Irish Hospice Foundation, and countless other fundraising events and challenges would have been in full swing across Ireland.
Instead, everything has stopped. Whether it's the Laura Lynn Children's Hospice, the Irish Cancer Society, or your local meals on wheels, the charity and voluntary sector is hurting – and it's a vast sector.
"There are 200,000 people working in the sector," says Liz Hughes, CEO of Charities Institute Ireland (CII). "There are nearly 10,000 registered charities and many other community and voluntary organisations."
A recent survey by CII and The Wheel predicts a drop in funding of 40% this year. Some individual charities are bracing for much worse, up to 87%. "It will be in the hundreds of millions," Liz Hughes told RTE's This Week.
"We are worried," said Kieran Stafford, national president of St Vincent De Paul. "We had to close our 230 retail shops so we lost that income. Our main source of fundraising is our monthly collections at church gates."
With over one million people now on some kind of social welfare income support, Mr Stafford expects to see an increase in requests for help to SVDP.
"People are going to struggle with rents, with their mortgages, their utility bills, and with education costs once kids get back to school."
He predicts a similar fallout to the financial crash of 2008. "Many people who would once have been donors to us were forced to come seeking assistance for the most basic things."
The Irish Hospice Foundation is also trying to meet growing demand, even as funding has collapsed.
"We provide professional end-of-life home care for those with a non-cancer diagnosis," said Helen McVeigh, head of fundraising. "With this crisis, we are seeing a 20-25% increase in demand for our night nurse service."
A number of local hospices have joined under the banner Together for Hospice and they, too, are reporting increased demand since the Covid-19 crisis began.
"Demand is up for our inpatient and home care services, and we also deliver into the acute hospitals," said chairperson Audrey Holohan. "We also support nursing homes, so that is under pressure too."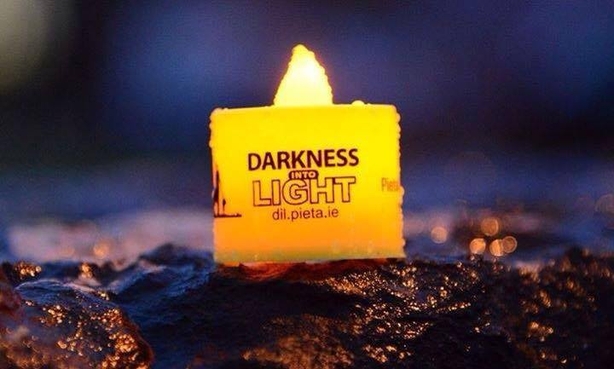 It's not just the big name charities that are suffering. Local groups such as Clare Cancer Support near Ennis provide a lifeline for patients and families.
"We provide counselling, a breast cancer support group, reflexology, meditation, and we also assist people with travel to and from their hospital appointments," explained Anne Murphy, an oncology nurse with Clare Cancer Support. She said government assistance is needed or these vital services will stop.
"For little centres like ours in rural Ireland, we don't get a huge voice to ask for help because we are not on a national network. We are not out there with media, we don't have huge money. We are a small group that's very active in our community in Co Clare."
Despite the crisis, neglected or abused animals still need rescuing and the ISPCA has been busy this weekend. "Our inspectors have been out rescuing a number of equines from very poor circumstances," said Dr Andrew Kelly, CEO of the ISPCA.
Without regular funding, he said the work of his nine inspectors could be in jeopardy. These inspectors are the main enforcers of the Animal Welfare Act. Without regular donations, the future is uncertain.
"We need regular donations coming in to do the job," he told RTÉ's This Week. He said the ISPCA was starting to re-home animals again and still had to respond to calls about suspected cruelty.
"It's the long term we are most worried about," Dr Kelly said, pointing out that the animal charity needs to know how much is coming in, in order to make future plans.
Staff across the charity and voluntary sector are continuing to work on phones and online to maintain vital services, such as addiction and mental health counselling.
The Government leans heavily on all these groups. They are benefiting from the wage subsidy scheme but CII and the Wheel are pushing for an urgent aid package. "We will need this to keep cash flow going," said Liz Hughes.
While fundraisers have stopped, individuals, corporations and private groups have stepped forward. Garden marathons and cycles within 2km have become the norm. Even 90-year old Kathleen Lynch from Blackrock, Co Louth raised thousands for Age Action by dancing on her birthday!
This Tuesday, 5 May, is Giving Tuesday. This is a global response to the Covid-19 crisis and an opportunity to donate what you can to your favourite charity.