Frontline workers operating on the margins of Irish society are reporting a "very high proportion" of positive Covid-19 cases among people living in extreme poverty.
The medical charity Safetynet has said the impact of coronavirus in the Roma community is of particular concern, with many Roma living in overcrowded settings, where following social distancing and self-isolation guidelines is impossible.
Safetynet, which is part-funded by the HSE and voluntary donations, has reconfigured its services in response to the virus to identify, triage, test and treat homeless and vulnerable people, wherever they are.
Nurses have carried out almost 300 tests so far, mostly via the charity's Mobile Health and Screening Unit (MHSU).
"A very high proportion of the Roma community are testing positive, which is hugely concerning. They mostly live in congregated settings and it's very difficult for them to self-isolate," said Emma Coughlan, MHSU Clinical Nurse Manager.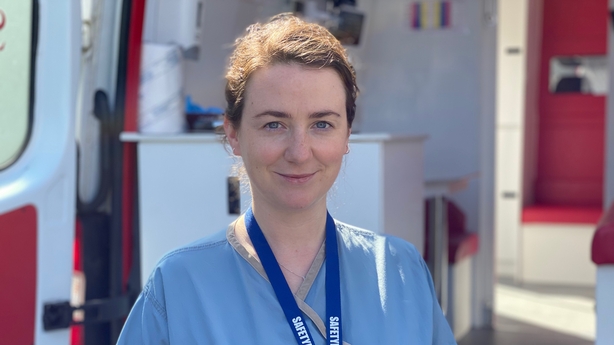 Safetynet is also working with a range of primary care projects and other initiatives to address the challenges Covid-19 poses to Travellers.
Safetynet CEO, Fiona O'Reilly said: "It's clear that those who are living in extreme poverty, without the luxury of suitable accommodation in which to self-isolate, are extremely vulnerable right now.
"We have seen that it's possible to overcome barriers by working together and adapting the care provided to suit the person's need. Now services are working to provide appropriate care for the marginalised of the marginalised.
"This includes very vulnerable Traveller families and many Roma families living in extreme poverty, who have until now been invisible to the system."
Safetynet said Covid-19 contingency plans for those in emergency accommodation and accessing night services "seem to be working thus far".
Reflecting on the new realities of her working life, Safetynet Clinical Nurse Manager Sinéad Grogan said: "No one ever expects to have to work through a pandemic.
"But I think when the time comes you need to be able to step up and do what needs to be done."