The former Liverpool manager Bill Shankly knew how important sport was to die-hard fans when he jokingly said: "some people believe football is a matter of life and death, I am very disappointed with that attitude. I can assure you it is much, much more important than that."
But coronavirus has brought football, along with all other sports, to its knees.
At a time when sport never had a bigger potential television audience, there is now nothing to watch. All major events have been cancelled to protect participants and comply with social distancing rules. 
Sport itself is a victim of Covid-19, and while recovery may eventually come, it could sustain some long-term damage. 
"There is no doubt about that and when it comes to modern professional sport, essentially TV money financially underwrites it," Jack Anderson, Director of Sports Law Studies at the University of Melbourne told RTÉ's This Week programme.
"If sport is not available to broadcast now, well then the broadcast deals are at best suspended, or as we have seen in one or two cases, cancelled outright"
"That has presented many sports with immediate problems financially, not just affecting their cost base, but their very cashflow."
Those problems have started to materialise in top-tier football in the UK in recent times.
The English Premier League is one the richest in the world, pulling in about £2.5bn per season in broadcasting money. 
But that money is paid to the clubs in instalments three times a year. The last instalment was in January, the next is due at the end of the season.
If there are no more games between now and then, clubs could lose around £760m. 
That money cannot be made up with ticket sales or sponsorship deals, since Covid-19 has also put those two revenue streams under threat.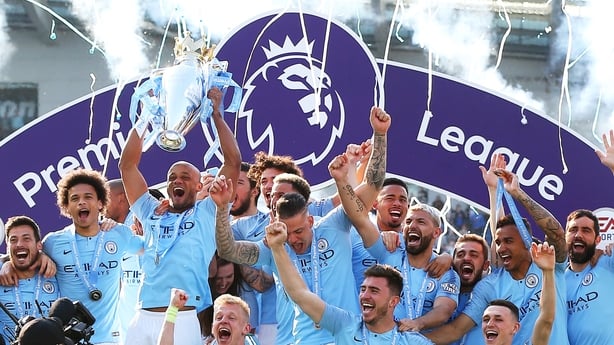 "What sport has realised over the last twenty or thirty years is that while traditionally, gate money - people going to watch and paying was important - that has now become third in the ranking behind TV money and sponsorship. And all three revenue streams will certainly decrease in the short-to-medium term, and that means a fundamental change for sport as a whole," said Professor Anderson. 
The loss of revenue is also hitting sport in this country. 
On Thursday, players from Shamrock Rovers took a 25% pay cut, and other League of Ireland clubs are under serious financial strain.
Some of those clubs, according to UCC sports economist Dr John Considine, may go to the wall: "I think that is definitely the case. This is going to have a huge impact on the revenue coming in the door to clubs, and if they're already operating on the borderline between insolvency and not, unfortunately we will see more and more clubs running into problems," he said.
If clubs become insolvent in the middle of a season, this will have a knock-on effect for the leagues in which they play.
"If a team goes to the wall in the middle of a season, what happens to the competition? What happens to the integrity of the league or the championship?" said Dr Considine.
"Are all the matches gone? How do we add up the points? These are all things that will have to be worked out."
Dr Considine does, however,  see a silver lining for some sports, which he thinks could emerge quicker from this crisis than others.
"If we think of the product that is delivered by the competitors, then they have to socially distance. So how do they socially distance themselves at work? Well if you think of people who play darts, or golf, or sailing, they can socially distance easier than a contact sport or a team sport"
"So there will be a hierarchy." 
"Individual sports will have an advantage, while team sports or contact sports will be under pressure."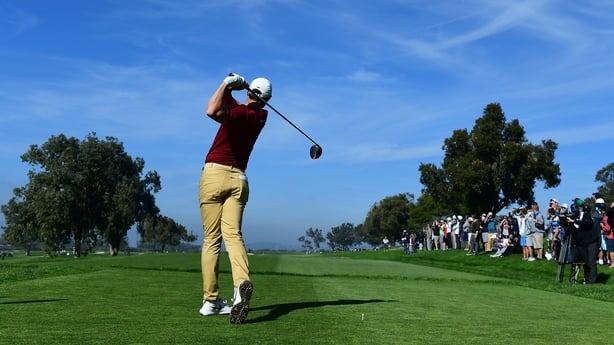 This may mean that broadcasting organisations, in the clamour to start showing sport again, will opt to show less popular sports simply because they are live and available.
"It is going to be a very difficult situation, but broadcasters and sporting organisations are going to evolve and innovate.
"Mass gatherings are not going to happen for some time, so they are going to have to come up with new ways of catering for sports fans."
For some sporting organisations, television revenue and sponsorship money are not a major factor in how they are funded, but that does not mean they are not in trouble. 
The Federation of Irish Sport, which represents most of the large sports governing bodies in Ireland says Covid-19 is having a serious impact on membership fees.
"We would have a membership of over 110 bodies, and 77 of them are national governing bodies. To give an example: one national governing body has said to me that 85% of their income from membership alone is down this year, because of Covid-19," said Mary O'Connor, CEO of the Federation of Irish Sport
"That's enormous if that was to be replicated across the other national governing bodies. That would be a huge challenge for sport in this country," she added. 
She said there are some sports clubs which have closed down because of this pandemic and which will not come back, but those that remain solvent may require financial assistance from the State to return.
"There's already been a notable number of golf clubs who have said that they have closed but may not reopen. And that's a huge concern. And obviously, clubs are hibernating at the moment."
"But there is going to have to be some requirement for support to make sure that they have working capital to get going again, and that's very, very important.
"And what we don't want to happen is that sports clubs are closed forever simply because they couldn't pay their mortgage or the lease or the rent on their facility.
"This is a difficult time for sport. It is a difficult time for sports stars, for administrators and players.
"Some people would see sport as something they are entertained by, but for 35,000 people in this country it is also their job and their livelihood as well, and that has to be taken into account," she said.
It is uncertain how much of the sport we know and love will return as normal when this pandemic runs its course. 
A faucet of life which was so heavily defined by rules and structure, by the fixtures calendar, and by the unflinching loyalty of supporters has now been thrown into turmoil.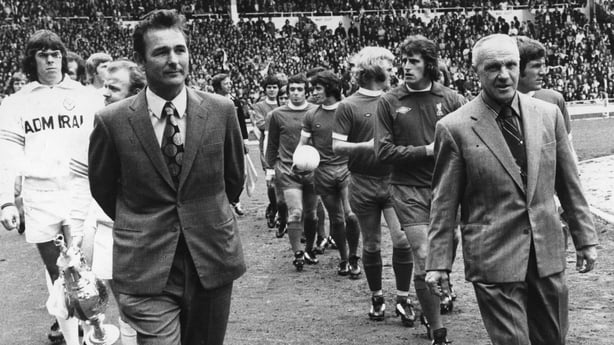 Of course, Bill Shankly was not speaking during a pandemic when he made his famous "life and death" comments about football, and it is obvious that his words would seem out of place today.
His modern-day counterpart Jurgen Klopp struck the perfect tone last month when he said: "football always seems the most important of the least important things. Today, football, and football matches really aren't important at all."
It is a sentiment which resonates with Michael Maye. He too is a football fan, although his preferred code is Gaelic football. 
The Mayo man is a die-hard supporter of his county team. A never-miss-a-game fan, or at least he was, until coronavirus hit the country. 
"Oh it was from one extreme to the other, the highs were high and the lows were low," he says about days gone by.
"We had more good days than bad, we've had great times travelling around the country. It's magical. I don't think there is any other sport like it in the world like it. I really don't think there is."
But his circumstances changed when his mother got sick.
She had a stroke three years ago and Michael is now her full-time carer. 
"One time I would never miss a match, but priorities now have completely changed for me. I'm worrying all the time now.  Even our own extended family now don't come near the house.
"We have been self-isolating for the last five weeks, and in the condition my mum is in, she's extremely vulnerable." 
In the foreseeable future, I cannot see myself going back. I couldn't take the risk to be honest with you. Once upon a time it was life and death for me to get to a football match, but now it really is life or death now for my mum. That's how serious it is, this Covid-19."
The pandemic has brought a new, more brutal sense of perspective for Michael Maye. 
His story shows that sport, for all its greatness, for all the joy it brings,  is quickly dispensed with when our loved ones are in danger. 
To put it another way, sport is not a matter of life and death. It is much, much less important than that. 
For more on this tune in to 'This Week' on RTÉ Radio 1 at 1pm.