A garda from Balbriggan in Dublin has said he is "lucky" to have recovered from the coronavirus and return home after being critically ill in Beaumont Hospital.
Sgt Paul Cullen, a 48-year-old father-of-three, told RTÉ's News At One he thought he had a chest infection when he went to his GP in early April suffering from shortness of breath and high temperatures.
He started antibiotics but the illness escalated, he said, adding it "got worse and worse". He contacted his GP again and ended up being sent by ambulance to hospital.
"At that stage I couldn't have a conversation," he said.
Sgt Cullen was tested for Covid-19 and the infection was confirmed after about 24 hours.
He said that he was isolated in a large ward on his own initially and was treated with oxygen. He had an x-ray "and things moved very quickly after that".
On his second day in hospital and before the tests results were in, he said Dr Dan Ryan and Prof Ross Morgan spoke to him and explained there was lot of infection in both his lungs and they were confident it was Covid-19.
They hold him "it was highly likely" he may need to be placed in an induced coma for further treatment.
---
---
However, while he was transferred to the Intensive Care Unit, he said he did not need a ventilator and his oxygen saturation levels improved slightly and stayed steady.
He remained seriously ill and was treated in critical care with oxygen. He then required Continuous Positive Airway Pressure (CPAP) for five days.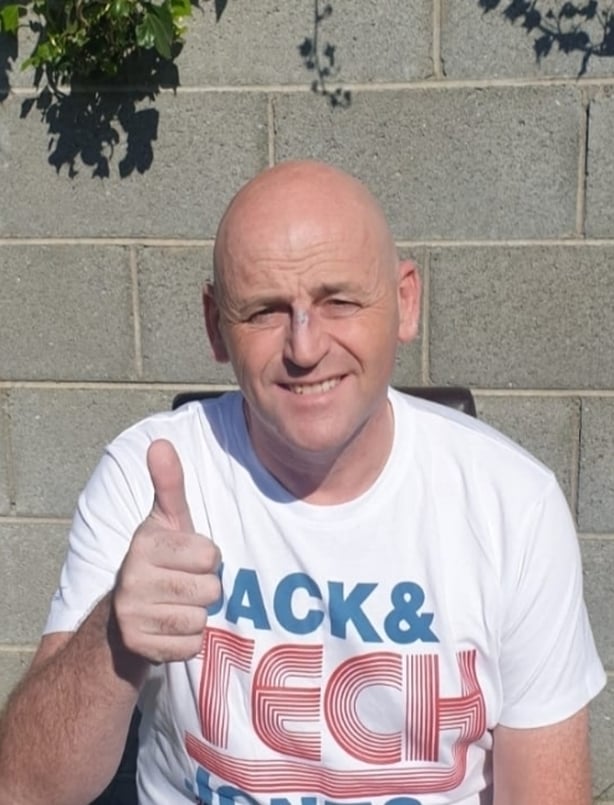 Sgt Cullen explained that CPAP is a mask that pumps pressurised air into the lungs and said this "worked well" along with antibiotics and he did not require a ventilator.
It was while he was on oxygen that he learned by text message from colleagues that he had been promoted to the rank of sergeant.
"I didn't think it would happen ... it was a nice morale boost to get."
Sgt Cullen is back home now and said while he is "making a good recovery" he is still short of breath and fatigued.
He has been given an oxygen monitor and an app on his phone to check his oxygen levels, which he said "is a good reassurance".
The garda sergeant is looking forward to getting back to work, but for now is happy to have time to recover.
"I'm lucky enough, seeing the healthcare workers who are getting the brunt of it, I'm mindful of them a lot too."