Japanese Prime Minister Shinzo Abe has extended a state of emergency due to the coronavirus to cover the whole country to stem the spread of the disease.
"Areas where a state of emergency should be carried out will be expanded from the seven prefectures to all prefectures," Mr Abe told a special meeting of medical experts called to discuss the disease.
Mr Abe had already declared a month-long state of emergency in seven regions, including Tokyo, where a recent spike in cases has prompted warnings that emergency medical facilities could collapse.

In New Zealand, a nationwide lockdown to combat the coronavirus is expected to be eased next week, but Prime Minister Jacinda Ardern has warned it would be far from a return to normal.
The country has been one of the most successful in containing the outbreak, with just over 1,000 known cases and nine deaths.
It had only six confirmed new infections today.
"There are promising signs our go-hard-and-go-early elimination strategy is working and the lockdown is breaking the chain of community transmission," Ms Ardern said.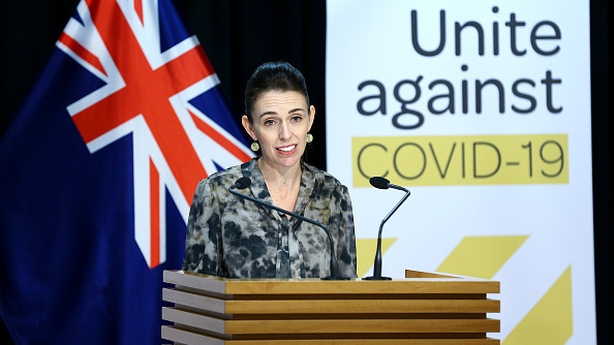 The government imposed a maximum Level Four lockdown three weeks ago that included closing the borders, countrywide stay-at-home orders and closing all but essential businesses and services.
The draconian measures - similar to those imposed in Europe and the United States - paralysed the economy, with companies closing, thousands of job losses and forecasts that unemployment could escalate from around 4% to almost 26%.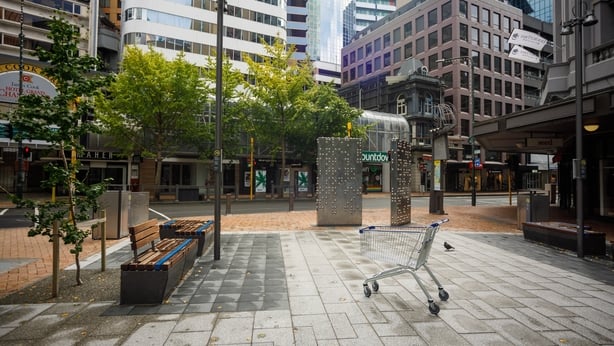 Leaders around the world are now wrestling with the dilemma of how to return to normal and kick-start their shattered economies without risking a devastating second wave of infections.
Ms Ardern is expected to announce early next week whether the country is in a position to get its economic wheels moving again.
---
---
But she insisted that "any move to Level Three cannot put those gains at risk".
"The test for a business opening at Level Three moves to it being safe, rather than being essential," she said.
The government said the easing to Level Three would keep travel restrictions in place and that bars, restaurants, shopping malls and any business involving close public contact would remain closed.
Some schools could reopen, but attendance would be voluntary while funerals and weddings would be restricted to a maximum of ten people, with no food or receptions allowed.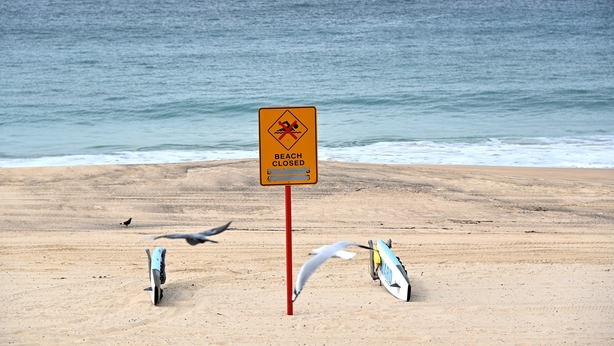 Meanwhile, Australia will retain restrictions on public movement for at least four more weeks, Prime Minister Scott Morrison, dashing speculation the country's sustained low growth in new cases could spur a quicker return to normal.
Australia has averted the high numbers of coronavirus casualties reported in other countries around the world after closing its borders and imposing strict "social distancing" measures for the past month.
Restaurants, bars and other "non-essential" businesses have been shuttered and public gatherings of more than two people banned under the threat of fines and even prison - measures that are expected to double the country's unemployment rate by mid-year.
In response, the daily rate of reported new infections has steadied in the low single digits, from about 25% several weeks ago, for a total of about 6,500 infections, including 63 deaths.
Still, Morrison said the rules would not be relaxed until national testing capacity has been increased, contract tracing of known Covid-19 cases expanded and a response to any future outbreak fully prepared.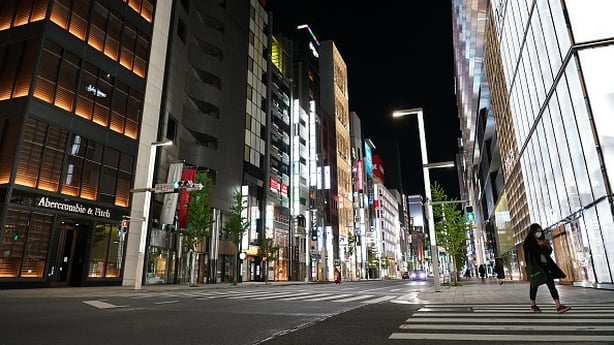 In Japan, the government is planning to convene a key panel of medics to advise on its state of emergency over the coronavirus, as local media reported the prime minister would expand the measures to cover the entire country.
Shinzo Abe has already declared a month-long state of emergency in seven regions, including Tokyo.
People in these places are being urged to stay inside but the rules stop far short of the tight lockdowns seen in other parts of the world.
Since the emergency came into effect on 8 April, several regional governors have called for the measures to be expanded to cover their areas - warning of a growing number of coronavirus infections and overwhelmed medical facilities.
Some have declared their own local emergencies, even though they carry no legal force.
"Today, an advisory committee will be held. We should listen to the opinions of experts about areas subject to a state of emergency," government spokesman Yoshihide Suga told reporters at a regular afternoon briefing.
"If we limit areas (under the state of emergency), people are increasingly flowing to neighbouring ones. We have to deal with it while discussing what to do during the holidays," he added, referring to the Golden Week period in late April and early May, when much of the country travels.
Japan has so far seen a relatively small outbreak of the virus, despite recording its first case in mid-January, with around 8,500 infections and 136 deaths by Thursday.
But local medical associations and experts have sounded the alarm, and Mr Abe has asked people in areas already under a state of emergency to reduce contact with others by 70 to 80% to avoid an explosive growth in infections.
The state of emergency allows governors to ask people to stay indoors and request that businesses close, but there are no enforcement mechanisms and no penalties for those who fail to comply.