Italy has recorded its lowest daily death toll from the novel coronavirus in over two weeks and saw the number of critical care patients decline for the second day.
The 525 official Covid-19 fatalities reported by the civil protection service were the lowest since 427 registered on 19 March.
"This is good news but we should not let our guard down," said civil protection service chief Angelo Borrelli.
Officials also reported the first decline in the number of non-critical Covid-19 patients receiving hospital care.
That number fell from 29,010 on Saturday to 28,949 today.
The number of critical patients edged down from 3,994 to 3,977 - the second successive decline.
Italy's official death toll, the highest in the world, now stands at 15,887.
Spain saw its third consecutive daily decline in the number of people dying from the coronavirus pandemic as the country recorded another 674 fatalities today.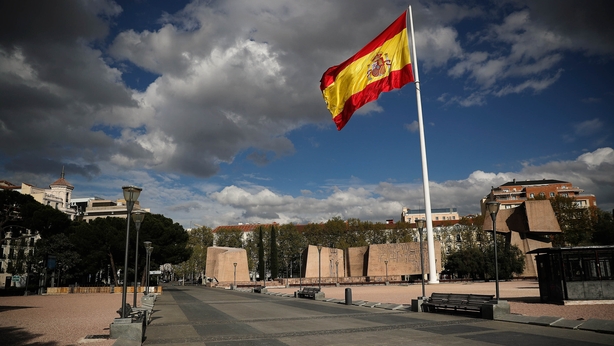 The 674 deaths were down from Saturday's 809 and well below Thursday's daily record of 950. The total number of infections rose to 130,759 from 124,736.
---
Read more:
Latest stories on Covid-19
Pope Francis celebrates Palm Sunday mass behind closed doors
---
At a field hospital in Madrid, set up at a conference centre, staff applauded whenever a patient was healthy enough to be discharged.
One of them was 59-year-old builder Eduardo Lopez who gave a "10/10" rating to the staff who cared for him "with tenderness and a great dose of humanity."
Meanwhile France has reported 357 coronavirus deaths in hospitals there in the past 24 hours, the lowest daily increase in a week, bringing the country's toll to 8,078.
That tally includes 5,889 patients who died in hospital and 2,189 people in old age homes and other medical facilities, a government statement said.
There are now more than 1.17 million confirmed Covid-19 cases around the world and there have been 63,437 deaths since the virus emerged in China late last year.
Billions of people are living under some form on lockdown. Roughly half the planet is confined at home with schools and businesses closed, at huge cost to the global economy.