China came to a standstill today to mourn patients and medical staff killed by the coronavirus, as the world's most populous country observed a nationwide three-minute silence.
Citizens paused, cars, trains and ships sounded their horns, and air-raid sirens rang out in memory of the more than 3,000 lives claimed by the virus in China.
In Wuhan - the city where the virus first emerged late last year - sirens and horns sounded as people fell silent in the streets.
Staff at the Tongji Hospital stood outside with heads bowed towards the main building, some in the protective hazmat suits that have become a symbol of the crisis worldwide.
"I feel a lot of sorrow about our colleagues and patients who died," Xu, a nurse at Tongji who worked on the frontlines treating coronavirus patients said, holding back tears.
"I hope they can rest well in heaven."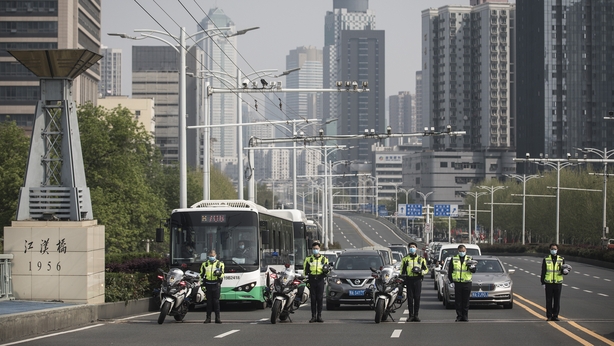 Workers in protective wear paused silently beside barriers at one residential community - a reminder that there are still tight restrictions on everyday life across Wuhan.
State media showed Chinese President Xi Jinping and other government officials standing outside a Beijing government compound, wearing white flowers.
And in the capital's Tiananmen Square, the national flag flew at half-mast, surrounded by heavier-than-normal security.
Pedestrians in one of the city's busiest shopping districts stopped walking and kept their heads low in a silent tribute ceremony, while police patrolling stood at the side of the road with their riot shields down and bowed heads.
Trains on Beijing's subway network also came to a standstill, with passengers including children standing silently throughout the three minutes in a mark of respect.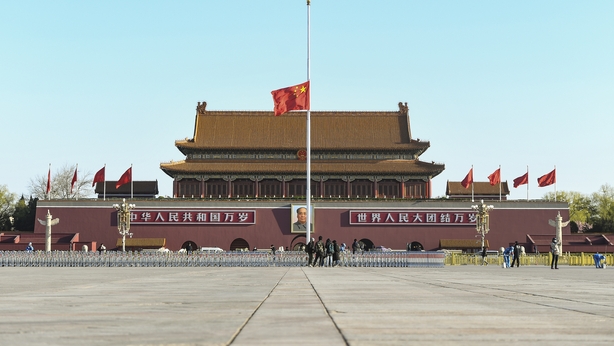 Officials said the observance was a chance to mourn virus "martyrs" - an honorific title bestowed by the government this week on 14 medical workers who died fighting the outbreak.
They include Li Wenliang, a doctor and whistleblower in Wuhan who was reprimanded by authorities for trying to warn others in the early days of the contagion.
Li's death from COVID-19 in February prompted a national outpouring of grief as well as anger at the government's handling of the crisis.
---
Read: More coronavirus stories
---
The ruling Communist Party has sought to direct criticism to local authorities in Hubei province and its capital Wuhan, who have been accused of downplaying the severity of the virus, possibly contributing to its spread.
A central government investigation into Li's death concluded he was "inappropriately" punished by Wuhan police.
Falkland Islands confirm first coronavirus case
The Falklands Islands government has confirmed the territory's first case of the new coronavirus.
A patient tested positive after being admitted to hospital with symptoms on 31 March, according to a statement released on Friday that said they were in isolation and in "stable condition".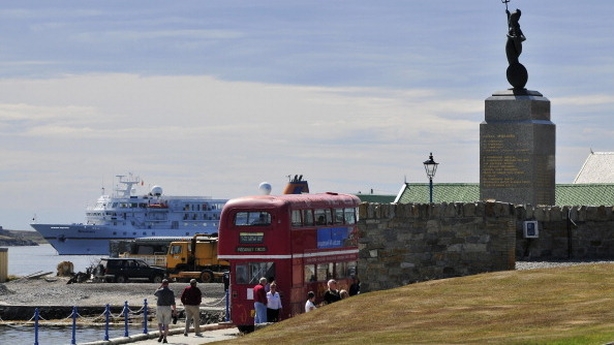 Located in the southern Atlantic Ocean, the British overseas territory had been among a dwindling number of remote places that have reported no Covid-19 cases during the pandemic.
Health authorities in the Falklands - home to 3,400 people - have been sending samples to the UK for testing, the statement said.
The disparate group of places to officially remain untouched by the pandemic include Samoa, Turkmenistan, North Korea and bases on the frozen continent of Antarctica.
Argentina, which invaded and briefly occupied the territory in 1982, claims sovereignty over the islands and calls them Las Islas Malvinas.
Coronavirus infects medics at Egypt cancer centre
Egypt's main cancer institute has confirmed 15 cases of the novel coronavirus among its medical staff, the facility's chief said Saturday, sparking fears of exposure among vulnerable patients.
"Three doctors and 12 nurses were infected by the virus," Hatem Abulkassem, the director of Cairo's National Cancer Institute, told a private Egyptian TV channel, adding that the 15 had been isolated.
Last month, several Egyptian hospitals were closed for sterilisation after cases were detected there.
Egypt has officially declared 985 Covid-19 cases and 66 deaths.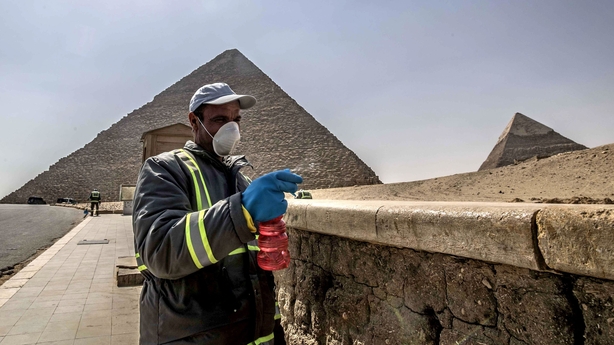 The North African country, with a population of over 100 million, has imposed strict social distancing measures, including a night-time curfew, to reduce the risk of contagion, and several villages have been placed under quarantine.
South Africa rolls out mobile testing in virus lockdown
South African public healthcare workers have begun rolling out a mass door-to-door testing for Covid-19 as the country braces itself for "the calm before a heavy and devastating storm".
Already in a 21-day lockdown, South Africa is now embarking on the widespread testing and quarantine campaign involving some 10,000 field workers who are being sent out into homes in villages, towns and cities to screen for symptoms.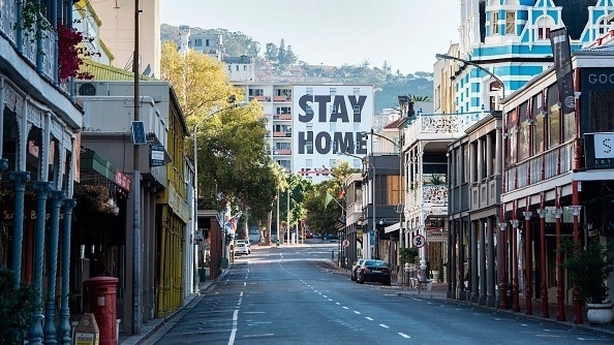 The testing plan to break the chain of infection appears to be modelled on the South Korean strategy which saw the Asian country bring the outbreak under control.
Before the rollout of mass screening and testing, more than 47,500 tests had been performed, 6,000 of them at public health centres.
But the Health Minister Zweli Mkhize said that number is too low for a country of 57 million people where several millions have underlying conditions such as HIV and TB.
South Africa's public National Health Laboratory Service (NHLS) has secured 67 mobile vans to ramp up testing across the country.
Currently the state will be able to carry out 5,000 tests in 24 hours at 10 laboratories countrywide, but at full capacity it can process 30,000 tests each day.
While South Africa has so far only reported 7 deaths and 1,505 infections, Mr Mkhize has warned that the relatively small growth in numbers was perhaps "the calm before a heavy and devastating storm".