There are now over a million cases of coronavirus, and more than 53,000 deaths globally.
It took 76 days from 10 January for the first 500,000 cases of coronavirus to be reported. That figure doubled in the next eight days.
Infections in the United States total 240,000, Europe accounts for more than half of cases, East Asia has almost 100,000 and the Middle East has reported over 80,000.
More than 900 people died in Spain over the past 24 hours for the second day running, government figures showed on Friday, although the rate of new infections and deaths continued to slow.
Spain has the world's second-highest death toll after Italy with the virus so far claiming 10,935 lives - 932 in the past day - from 117,710 confirmed cases.
But health ministry figures confirm a consistent downward trend in the rate of new cases and fatalities.
The latest number show the rate of infections up by 6.8%, compared with 7.9% on Thursday and 20% in the middle of last week.
And the daily rise in deaths also slowed to 9.3% on Friday, down from 10.5% on Thursday, and a big drop from the 27% increase on 25 March.
France has confirmed nearly 60,000 cases of the coronavirus and, as of Friday, 5,387 deaths, the fourth highest tally in the world.
Italy's reached 13,000. Despite that, cases dropped in both countries from the day earlier, and are showing early signs of stabilising.
According to Robert Koch Institute (RKI) figures on Friday, Germany has recorded more than 79,000 cases of the coronavirus.
A total of 1,017 deaths have been recorded, though RKI president Lothar Wieler warned Friday that the actual number could be much higher.
The Netherlands announced a further 148 deaths linked to the coronavirus on Friday, bringing the country's total to 1,487.
It also confirmed 1,026 new coronavirus cases, taking the overall tally of infections to 15,723, according to the daily report from The National Institute for Health.
Iran, the epicentre of the virus in the Middle East, has been fighting one of the world's worst outbreaks.
The nation's health ministry said on Friday that Covid-19 had killed another 134 people in the previous 24 hours, pushing the country's death toll to 3,294.
Around 20% of all cases globally have reportedly recovered, including 93.8% of cases in China, which experienced the disease's peak around mid-February.
US warns of infections through breathing
A top US scientist warned that the new coronavirus can be spread through normal breathing, fueling recommendations that everyone wear masks as several nations posted record death tolls.
With half of humanity under lockdown orders, governments have been racing to find ways to flatten the rise of the virus, which has infected more than one million people around the world.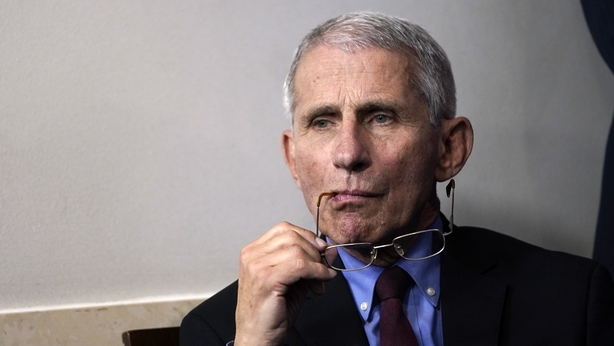 Anthony Fauci, the veteran US expert who is leading the government's scientific response, backed recent scholarship that found SARS-CoV-2 can be suspended in the ultrafine mist let out when people exhale.
Fauci, head of infectious diseases at the National Institutes of Health, told Fox News that the guidance on masks would be changed "because of some recent information that the virus can actually be spread even when people just speak, as opposed to coughing and sneezing."
Sweden denies 'business as usual' claims
Sweden has strongly rejected the idea that life is carrying on uninterrupted as the country passes 6,000 confirmed cases.
A cradle-to-grave welfare state with strong social protection, Sweden has in recent weeks been accused by some, both internationally and domestically, of risking the lives of its citizens by not taking more stringent measures to curb the spread of Covid-19.
"No, it's not business as usual in Sweden," Health Minister Lena Hallengren told international media outlets this week.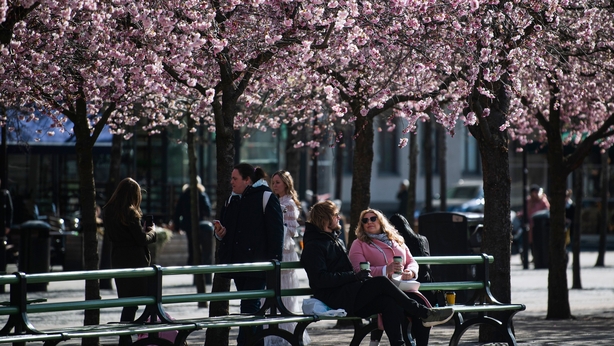 Sweden has not ordered a lockdown, instead issuing recommendations and calling on citizens to "each take responsibility" and follow the guidelines.
It is estimated that about 70% fewer people were moving about the city centre, and one-third of Stockholmers were now working from home.
But in stark contrast to much of Europe and its Nordic neighbours, restaurants and primary schools remain open and even though the streets of Stockholm - the epicentre of Sweden's outbreak - are less bustling than usual, it's far from a ghost town.
Worst yet to come for countries in conflict - UN
UN Secretary-General Antonio Guterres renewed his call for a global ceasefire, urging all parties to conflict to lay down arms and allow war-torn nations to combat the coronavirus pandemic.
"The worst is yet to come," Guterres said, referring to countries beset with fighting like Syria, Libya and Yemen.
"The Covid-19 storm is now coming to all these theatres of conflict."
Guterres said there had been some progress following his 23 March call for peace, but that fighting still rages in a number of countries, hampering officials' ability to put into place plans to combat the virus.
DR Congo 'prepared' to take part in vaccine testing
The Democratic Republic of Congo is prepared to take part in testing of any future vaccine against the coronavirus, the head of the country's taskforce against the pandemic has said.
"We've been chosen to conduct these tests," said the head of the national biological institute, Jean-Jacques Muyembe.
"The vaccine will be produced in the United States, or in Canada, or in China. We're candidates for doing the testing here," Muyembe told a news briefing in comments that sparked controversy in DR Congo amid charges the population was being used as guinea pigs.
Muyembe suggested that clinical trials could begin in July or August.
"At some point, Covid-19 will be uncontrollable," the virologist said.
"The only way to control it will be a vaccine, just like Ebola. It was a vaccine that helped us end the Ebola epidemic."
Italy and Russia spar over alleged coronavirus spies
Italy was engaged in a war of words with Russia over allegations Moscow hid spies among doctors it had sent to the country's coronavirus epicentre near Milan.
The unusual exchange between the traditionally friendly nations followed the publication of an Italian newspaper story about the purportedly nefarious nature of the Russian mission.
The Russians came last week to help disinfect hospitals and care homes in a northern Italian region that has recorded over half of the country's 14,681 official Covid-19 deaths.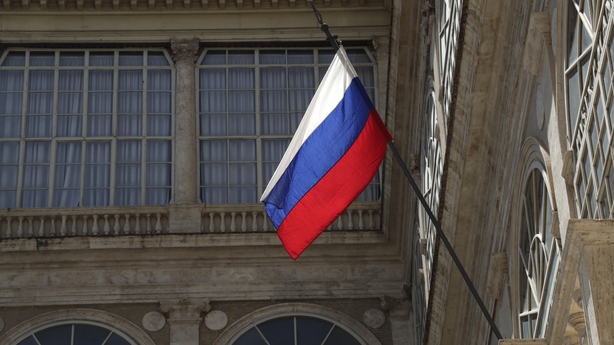 Italy's La Stamp newspaper said on Thursday that the 104-strong contingent of doctors and experts almost certainly included officers from Russia's GRU military intelligence agency.
"Without a doubt, there are GRU officers among them," former NATO chemical weapons expert Hamish De Bretton-Gordon told the paper.
Moscow's response was livid and swift.
Its embassy in Rome tweeted a statement Thursday from a defence ministry spokesman condemning La Stampa's "Russophobic Cold War fake news".
Carbon emissions drop the most since WW2. Will it last?
Carbon dioxide emissions could fall by the largest amount since World War Two this year as the coronavirus outbreak brings economies to a virtual standstill, according to Rob Jackson, the chair of the Global Carbon Project, a network of scientists providing benchmark emissions data.
Experts warn that without structural change, the emissions declines caused by coronavirus could be short-lived and have little impact on the concentrations of carbon dioxide that have accumulated in the atmosphere over decades.
U.S. Navy relieves captain of his command over letter
The U.S. Navy on Thursday relieved Captain Brett Crozier of his command of the Theodore Roosevelt aircraft carrier after he wrote a scathing letter, which leaked to the public, asking for stronger measures to control a coronavirus outbreak on board his warship.
The move could have a chilling effect on others in the Navy looking to speak up about issues they are facing at a time when the Pentagon is withholding some of the more detailed data about coronavirus infections for fear of undermining the perception of U.S. military readiness for a crisis or conflict.
Indonesia deaths highest in Asia outside China
Indonesia's coronavirus death toll rose to 170 on Thursday as the world's fourth-most populous nation passed South Korea as the country with the highest number of recorded fatalities in Asia after China.
Some medical experts and officials have expressed alarm that President Joko Widodo's government has been slow to curb the spread of the virus.
The Philippines' health ministry on Friday reported 29 new coronavirus deaths, marking the single largest daily increase in casualties.The latest figures brought total deaths in the country to 136, while 385 new cases were reported, increasing the tally to 3,018, the health ministry said in a bulletin.
Japan has so far been spared the kind of surge seen in parts of Europe, the United States and elsewhere, with about 2,800 cases and 73 deaths so far.
But Tokyo Governor Yuriko Koike said on Friday that Japan declaring a national state of coronavirus emergency would send a "strong message" that could help dodge an explosive outbreak, her most explicit nudge so far for the government to make the call.
Amid growing clamour for tighter curbs on people's movements to stem a rising tide of infections, the government has so far been reluctant to pull the trigger, warning of the heavy damage that could ensue in the world's third-biggest economy, which is already close to recession.
Singapore will close schools and most workplaces, except for essential services like supermarkets and banks, for a month, Prime Minister Lee Hsien Loong said on Friday, as part of stricter measures to stop the spread of the coronavirus.
While the city has won international praise for its efforts to stem the spread of the virus, its infections have been rising sharply in recent weeks, to 1,114 on Friday, and five people have died.
Police in India barricaded parts of one of Asia's biggest slums after two coronavirus deaths, as under-pressure Prime Minister Narendra Modi sought to dispel "darkness and uncertainty" with a national light show.

India so far has largely escaped the pandemic with 2,300 infections and 56 deaths, according to official figures, but two fatalities and a third infection in the Dharavi neighbourhood of Mumbai have set alarm bells ringing.

Authorities have set up eight "containment zones" in the area, home to as many as a million people living and working in cramped tin-roofed shanties, flats and small factories - made famous by the 2008 film Slumdog Millionaire.
Vietnam has announced 237 cases and no deaths according to the country's health ministry.
'Less arrogant and more welcoming'
Football will be more inclusive, social and supportive post-coronavirus, FIFA chief Gianni Infantino pledged in an interview with Italian news agency ANSA on Thursday.
Last week, Infantino told Gazzetta dello Sport that it was the right time to take a step back and reform a sport where fixture lists have become overloaded and financial resources increasingly concentrated in the hands of a few elite clubs.
"We will be better, more human and more attentive to true values," he said.