Maynooth University Library has loaned two high-tech 'nap pods' to frontline workers at Tallaght University Hospital.
The pods, which are usually used by students to take 20-minute naps to help keep their energy levels up during a busy day at college, were transported and installed at the hospital yesterday evening.
Tallaght's Director of Nursing, Áine Lynch, said: "These are a really practical addition to our resources to support staff at a very challenging period in healthcare."
The pods, designed for high-pressure business environments, feature a privacy visor and built-in speaker system to block out surrounding distractions.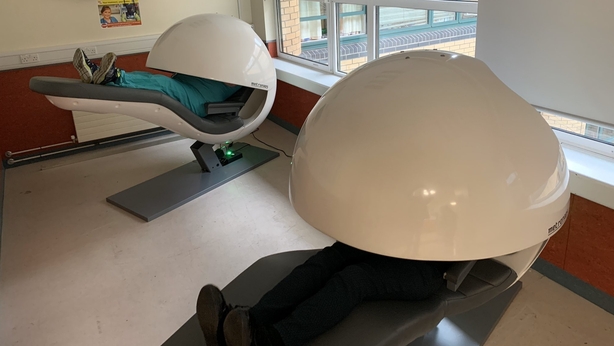 Maynooth University Librarian Cathal McCauley said: "We were delighted to lend our nap pods to Tallaght. Colleagues across the university sector and in libraries across the country are doing whatever we can to help our frontline workers."