The development board of the new National Children's Hospital has begun legal action against the construction contractors who are building it.
Legal papers were filed in the High Court office yesterday.
The action is over a claim by BAM Building Limited disputing the validity of the instruction given by the board to begin the above ground construction works in January 2019.
This claim was rejected by the National Paediatric Hospital Development Board, but the internal dispute management process failed to resolve the matter.
In a statement, the board said it was essential this issue was definitively resolved given the importance of the works, as well as the cost and date for completion of the new hospital.
It said it had been left with no option but to bring the matter to the High Court in order to rigorously defend the public purse.
It is understood BAM was obliged under its contract to comply with the instruction to begin the above ground or Phase B, works, once it had been issued.
In a statement issued this evening, BAM Ireland said that the contract, signed in August 2017, required the board to provide BAM with a complete, fully coordinated design before the instruction would be issued.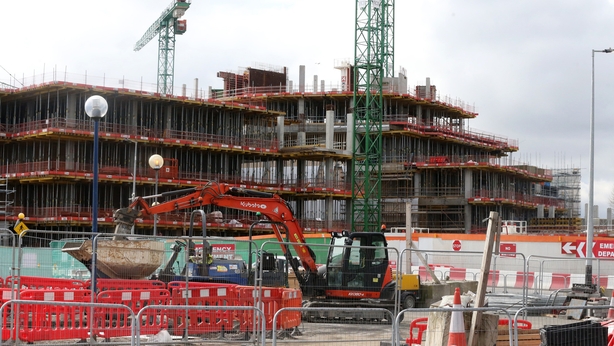 But it said the instruction to begin Phase B was given despite the fact that the design was not provided. It said as of today, the design is still not complete.
The company said that it welcomed the fact that the issue would now be subject to a proper and careful analysis and resolution by the courts.
BAM said it was important the issues be resolved so all parties could concentrate on the delivery of the project to the highest standard in the shortest possible period.
Works on the hospital site have stopped temporarily due to Covid-19 restrictions, but the board says work will resume when those restrictions are lifted, while the matter is before the courts.