Prisoners should not be released into the Irish hostel system, the Chief Executive of Inner City Helping Homeless has said.
Speaking on RTÉ's Today with Seán O'Rourke, Councillor Anthony Flynn said the country's hostels cannot support prisoners who are being temporarily released due to Covid-19 measures.
He said the system "was already bursting at the seams" and that this situation is worsening, and reaching a state of "chaos" as a result of more people trying to get a bed in hostels after being released from prison.
Physical distancing is not possible in many of the hostels, Cllr Flynn said, as many of the rooms are "dorm style". He added that in most cases there are two to three people per room but in some cases as many as seven are living in one room.
He said such facilities are dangerous in terms of their inability to cater for physical distancing.
He said there has been "an influx of people moving directly into homelessness" after being released from Irish prisons.
Many of these people, he said, are moving straight onto the streets, where there are significantly fewer people to beg from.
On the same programme, the former Governor of Mountjoy Prison, John Lonergan, said multiple occupancy of prison cells makes social distancing "very difficult to control."
He said self-isolation is possible on a small scale, of around 15-25 people, but that there would be "a huge problem" if more prisoners needed to self-isolate.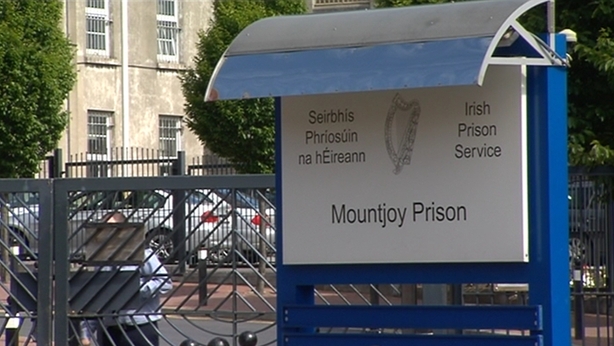 Mr Lonergan said there are a number of older prisoners who may be "forgotten" in measures to deal with the impact of Covid-19.
He highlighted a "unique group" of prisoners who are aged between 70 and 90 who have been charged with sexual related offences. He said "heretofore people who have been convicted of sex related offences don't qualify for any period of temporary release."
The absence of family visits will have a significant impact on prisoners, according to Mr Lonergan. "There are a lot of things highly regarded by prisoners, especially the family visit." He said he believes the prison service is looking to providing video calls to allow family contact with prisoners.
Staffing issues could cause huge logistical and operational difficulties in Irish prisons, Mr Lonergan said, and he highlighted that many are coming in and out the prison every day.
He added that staffing levels were already "stretched" as a result of the recession in 2008.
Also on Today with Seán O'Rourke, Irene Sands, a barrister specialising in Criminal Law, explained that courts are still operating during the Covid-19 crisis.
She said the Criminal Court of Justice will now host Blanchardstown, Tallaght, Swords and Balbriggan District Courts, which she believes may make social distancing difficult at the building's entrance atrium.
She said that any trial that had started before Covid-19 measures were introduced is continuing, but no new trials will begin.
Members of juries will sit in the main body of courts, Ms Sands believes, to remain two metres apart.
Bench warrants are still being executed, she said, and domestic violence issues continue to be dealt with. She highlighted that gardaí have six months to issue a summons.