Construction company BAM says it has suspended work on a large-scale development under way at the Intel site in Leixlip Co Kildare.
However, the developer says it will continue work on building the National Children's Hospital.
The firm says it took the decision to shut the Intel site down after it received clarification this afternoon on what projects were considered exceptions to the Government's general shut down of construction projects, aimed at helping stem the spread of Covid-19.
BAM says one of the exceptions outlined by the Government on Saturday was "very large construction projects" and it had immediately asked the National Paediatric Hospital Development Board (NPHDB), if the National Children's Hospital was intended to be one such exception.
It said it had been unable to obtain confirmation and had therefore "continued to operate the NCH project at a reduced level of activity and adhering to the strictest of safety procedures for all workers, whilst awaiting clarification from its employer."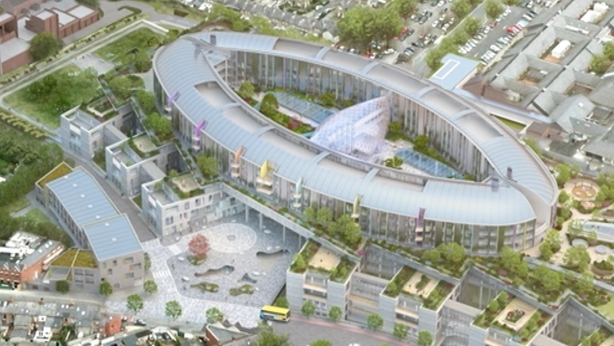 Work had also continued subject to safety procedures on the Intel site, as it was understood to be classified as essential.
But this afternoon it received clarification that work on the Co Kildare site should be suspended and so it took steps to shut it down this evening and that would remain the situation until further notice.
"We are keeping our other operations under constant review with regard to evolving Government and health and safety guidelines," it said
Intel is currently preparing for the construction of a new silicon wafer fabrication facility at the Leixlip site.
Earlier, RISE TD Paul Murphy called on the Minister for Health to shut down both of the large BAM sites as he claimed the company was putting workers lives at risk.