Northern Ireland's Department of Health has announced the death of another person who had contracted Covid-19.
Since yesterday, 123 new cases have also been confirmed.
In total, 22 people have died after contracting Covid-19 and 533 people have been diagnosed with the virus there.
A private nursing home in Derry has confirmed that six residents have tested positive for the coronavirus.
The Northern Ireland Western Health and Social Care Trust said it was providing enhanced support and guidance to the management and staff of Owen Mor Nursing Home in relation to Covid-19.
The Department of Health has said that three new Primary Care Covid-19 GP-led centres have opened in Northern Ireland in Belfast, Dungannon and Banbridge.
Later this week a further six centres will open in Antrim, Coleraine, Newtownards, Lisburn, Downpatrick and Enniskillen.
The expansion follows the first centre in Derry last week.
The department said the situation would be kept under review and further centres may be opened.
It said the centres are not testing facilities, they are only for patients who are unwell, are suspected of having Covid-19 and require medical attention.
Meanwhile, Northern Ireland's authorities are exploring the feasibility of building an emergency field hospital at the huge site near Lisburn, where the annual Balmorral Show takes place and where the Maze Prison was once located.
Additional facilities are likely to be required as the numbers affected by the coronavirus increase.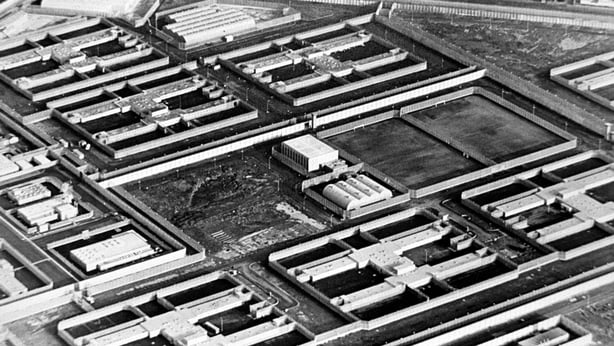 The First and Deputy First Ministers Arlene Foster and Michelle O'Neill addressed the issue of tensions within the executive between Sinn Féin and the DUP.
Ms O'Neill said its no secret that there's a different emphasis on speed and approach on how they respond to the coronavirus crisis.
She said it's not a case of orange versus green, or Sinn Féin versus DUP, or Dublin versus London.
She said there are five parties around the table and that the joint up emphasis is on saving lives.
However, Ms O'Neill said there's certainly a difference of emphasis, adding she will stand up for frontline workers and the need for more Personal Protective Equipment.
She said its her ministerial duty to represent her views, "I'm no wallflower", she added.
The First Minister, Arlene Foster also said that with five parties there is always going to be a difference of emphasis
But she added that there is "a unity of purpose and it's important for that to continue".
Ms Foster said whatever differences they have on the ways of doing things its important that they can discuss these differences and come up with a common view
In relation to field hospitals she said the Minister of Health is looking at what capacity he needs for a worse case scenario, and there may be an announcement on that in the near future.
Meanwhile, Northern Ireland's Justice Minister Naomi Long has announced the temporary early release of some sentenced prisoners due to the pandemic.
In a written ministerial statement, the Alliance Party leader said: "Over the past few weeks' the Northern Ireland Prison Service (NIPS) has been taking a series of incremental steps, including the suspension of visits, aimed at gradually closing down the prison estate to non-essential personnel and limiting movement within each prison.
"However, in anticipation of the time when we have a confirmed case among our prisoner population and our staffing levels, which are already under strain, come under further pressure, I now consider it necessary to release some prisoners early.
"In doing so, I recognise that to release a prisoner before he or she has completed their full sentence is a significant decision which should only be taken when there is no alternative.
"Such a move is contrary to the ethos of the justice system and will cause distress to victims and their families.
"However, in the context of the pandemic we are facing, and to ensure as far as possible the safety and well-being of staff and those in our care, it is I believe an appropriate and reasonable step."
Reporting Tommie Gorman and Gail Conway