Whether it's dancing a jive in their kitchen to celebrate a 50th wedding anniversary, teaching their dog Irish, or delivering occupational therapy by video chat, people are making the best of a bad situation.
We want to share these stories. Every day we will highlight examples of kindness, bravery or humour, as we face the Covid-19 storm together.
If you have witnessed something special in this time of crisis, and you want to share it with RTÉ News and our audience, you can do so using the form at the bottom of this story.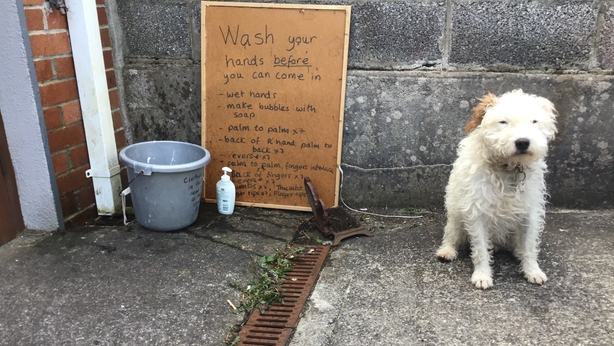 Wash your hands - you're being watched! Image: Mary Jordan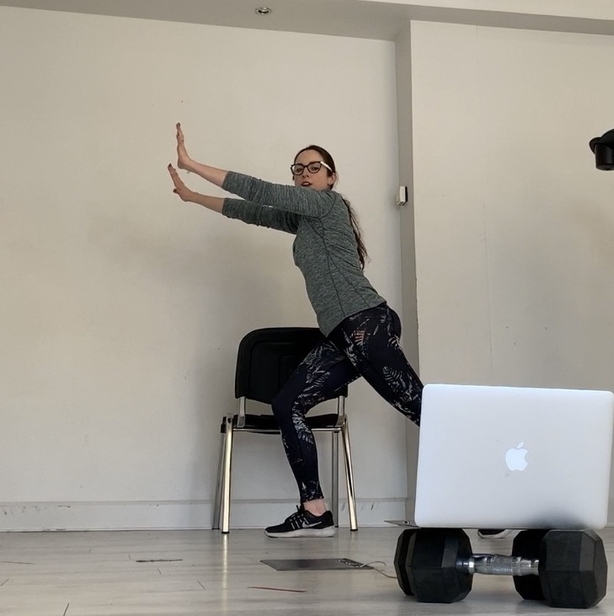 Occupational Therapist Marion Slattery runs an online exercise class for a Parkinson's patient. Image: Andrew Dunne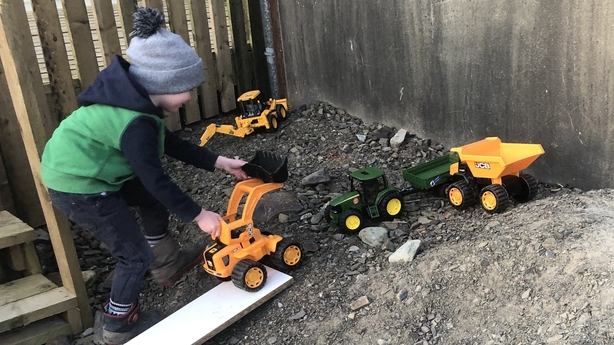 Essential construction work continues! Image: Eilish Hickey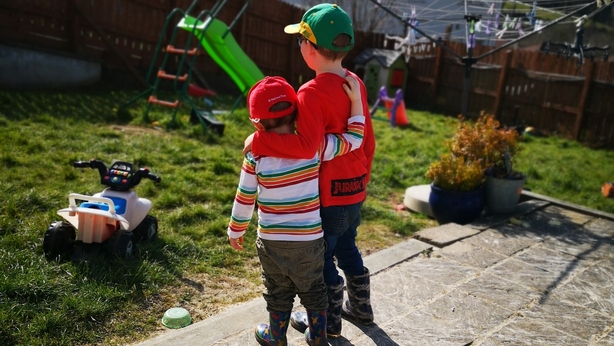 Odhrán and Conall Browne in their back garden in Cavan town Image: Tracey McPhillips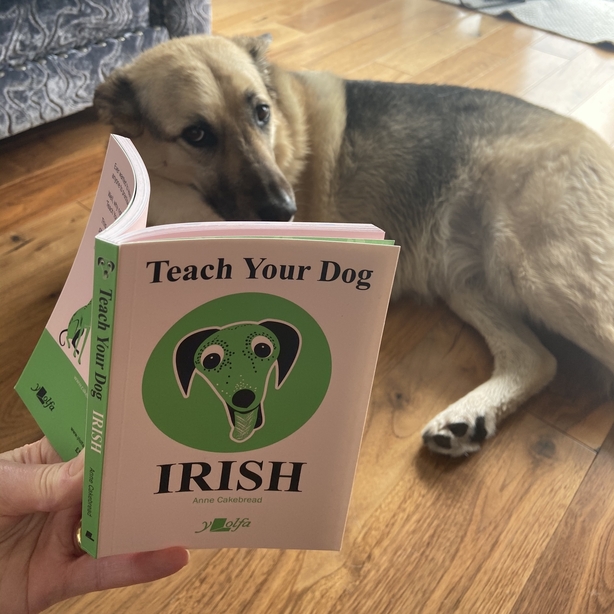 That's one way to pass the time! Image: Marina Lupton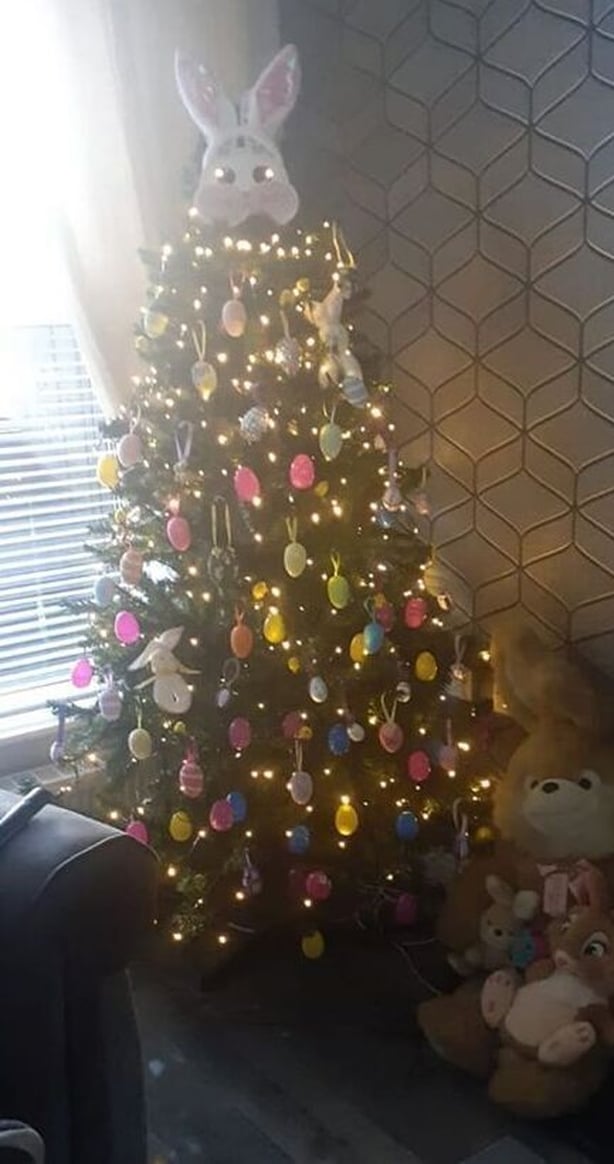 We're only two weeks out from Easter, so it's best to get the tree up! Image: Garaldine McWilliams
Here are the terms and conditions for sending contributions to RTÉ.