The coronavirus pandemic has infected more than 424,000 people and killed at least 18,000 across the world.
More than 108,000 people have recovered so far, mostly in China.
After a months-long lockdown, China's Hubei province, home to more than 50m people, has lifted its tough restrictions on movement.

Huge crowds are using trains and buses as people take their first opportunity to travel.

Hubei's capital city Wuhan - the initial epicentre of the outbreak - will allow residents to leave from 8 April.

At least 19,246 deaths have been recorded since the virus first emerged in December, according to an AFP tally compiled at 1100 GMT Wednesday based on official sources.

More than 427,940 declared cases have been registered in 181 countries and territories.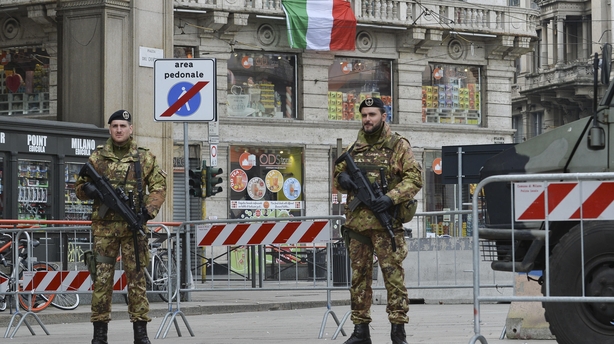 Italy has suffered the most deaths with 6,820, out of 69,176 declared infections.

Spain, overtaking China in the virus toll, has had 3,434 fatalities from 47,610 cases. Mainland China has had 3,281 deaths out of 81,218 cases.
The country's infections rose by 20% to 47,610, and more than 5,000 have recovered.

Next on the list of worst-hit countries is Iran with 2,077 deaths and 27,017 cases, then France with 1,100 deaths and 22,302 cases, and the US with 600 deaths and 55,225 cases.
Politicians are meeting in Germany to approve an enormous aid package drawn up by the government to cushion the economic impact of the coronavirus outbreak.
A vote will take place to allow the government to offer assistance totalling more than €1tn.
As a precaution, members of parliament were spaced widely apart in Berlin's Reichstag building for the session.
The government is breaking with six years of balanced budgets to borrow what finance minister Olaf Scholz called the "gigantic sum" of €156bn to finance the packages and cover an expected shortfall in tax revenue.
Parliament's approval is needed to loosen legal limits on running up debt.
Slovakia has only 216 confirmed coronavirus cases but has tested only 4,200 people so far. The new government wants to increase the number of people tested daily.
Prime Minister Igor Matovic said a government plane with 100,000 badly needed high quality respirators from Turkey has landed, and they will be immediately distributed to hospitals across the country.
In the Vatican, Pope Francis has reaffirmed the need to protect all life, rallying Christians around the world to pray together for those sick with the coronavirus and the medical personnel who are caring for them.
Francis presided over a global prayer in which he begged for God's mercy amid the pandemic.
He said it is imperative to "relaunch this teaching in the context of a pandemic that threatens human life and the global economy".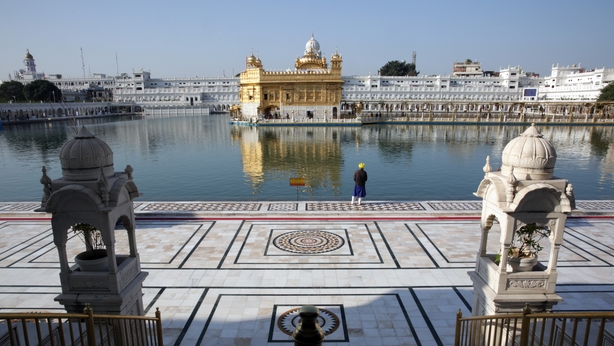 With India's population of 1.3bn under lockdown, some 2.9 bn people are now under orders to stay home.
In five days, the number of confirmed cases of Covid-19 has jumped from about 200 to 519, and experts say the real toll is likely to be much higher because of insufficient testing.
In Egypt, a night-time curfew will begin for two weeks on Wednesday.
Iran will ban intercity travel as of Thursday or Friday.

Panama has declared a nationwide lockdown, while Uruguay has closed its borders to foreigners, with some exceptions.

Britain's parliament will shut for nearly a month after emergency laws to deal with the Covid-19 have been passed.
Russia's President Vladimir Putin has said that the public vote on his constitutional reforms must be postponed due to the coronavirus pandemic, and declared next week a public holiday.
Senegal, Ivory Coast, Sierra Leone, and the Democratic Republic of Congo have all declared states of emergency.
Zimbabwe's hospital doctors and nurses have gone on strike over a lack of protective gear as the coronavirus spreads in a country whose health system has almost collapsed.
It is the latest blow to a system where some patients' families are asked to provide basics such as gloves and clean water.
Cases across Africa are well above 2,400. With Mali, Libya and Guinea-Bissau announcing their first, 46 of the continent's 54 countries have the virus.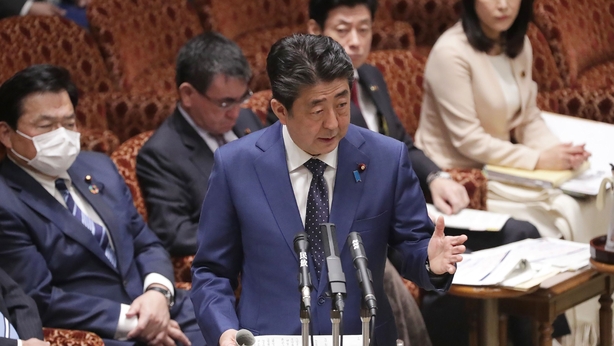 Tokyo has asked its residents to stay home this weekend to slow the spread of the coronavirus after new daily cases in the capital of Japan rose to 41.
Tokyo governor Yuriko Koike said the city is on the verge of an explosive increase in infections and must make the effort to stop them from going out of control.
The 41 confirmed new cases on Wednesday was by far Japan's largest single-day rise since the beginning of the outbreak and comes after daily increases of 16 and 17.
The government in South Korea said it plans to provide coronavirus testing materials to the United States in response to President Donald Trump's request for help.
South Korea had tested around 358,000 people while reporting 9,137 infections and 126 deaths.
In Thailand, Prime Minister Prayuth Chan-ocha says he will take sole charge of the country's battle against Covid-19, warning the outbreak may get much worse.
His government issued a 16-point order for the national state of emergency set for Thursday until April 30 that forbids most foreigners from entering the country and bans rallies and other gatherings in crowded places.
Malaysia has announced it will extend its national lockdown by another two weeks until 14 April.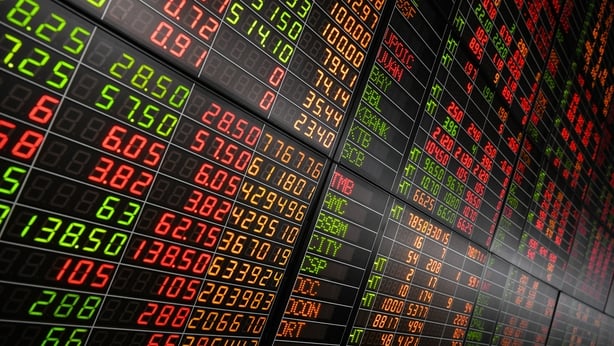 Economic Fallout
EU finance ministers, meeting via remote technology, have failed to agree on crisis measures to help European countries withstand the economic shock of the coronavirus outbreak.
Their leaders will attempt to break the impasse at a summit this week.

After days of tough negotiations, the White House and Senate have agreed a mammoth $2tn stimulus package to help the US economy resist effects of the pandemic.

The Senate and House of Representatives still need to pass the legislation before sending it to President Trump for his signature.
Financial markets continued their wild swings, with Asian benchmarks gaining after Wall Street posted its best day since 1933 on Tuesday in anticipation of the rescue package.