A Co Mayo woman living in the city worst-hit by the coronavirus in Italy has urged the Irish public to abide by stringent new measures in this country.
Ballina native Jacintha McCarthy lives in the city of Bergamo, in Lombardy, with her husband and three young children.
Speaking from her home, Jacintha said life in Bergamo had become "incredibly difficult" over the past few weeks.
As of last night, there were 6,728 confirmed cases of Covid-19 across the province of Bergamo, while the death toll from the disease in Italy as a whole rose by 743 to 6,820. 
"Life here is incredibly oppressive, tense and dreadful. People are dying and getting very sick on a daily basis and it's very upsetting," Jacintha said.
The old walled city is in lockdown after the virus swept through it in days.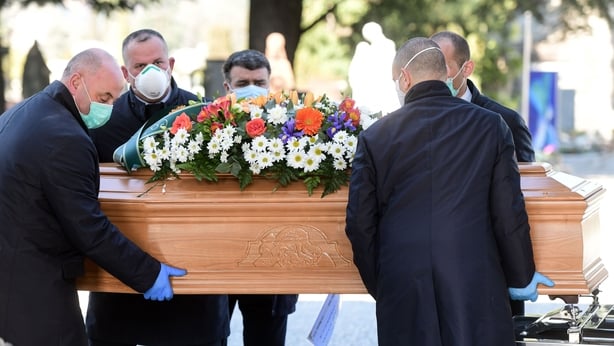 "We have to abide by these rules and regulations. We can't leave our home. Only one person from our family can go to the supermarket or the pharmacy. We need a letter in order to go about our daily business. 
"But we will do all of that, as it's so important that we keep our distance. We are safe inside the four walls of this house.
"We are not safe out on the street. You don't know who you'll bump into. We're suspicious of everybody around us. We don't know who has the virus and how it can be passed along."
Jacintha's three young children have not left the house for five weeks. 
She said: "They haven't seen their friends but they are coping incredibly well. They are so resilient. You are going to see a side of your kids that you would never have thought would be imaginable. They haven't said they're bored once. They're getting on just fine."
However, Jacintha said it would be "heartbreaking" if the Italian situation unfolded in Ireland.
She pleaded with the Irish public to abide by the new strict measures to battle Covid-19.
"We just urge you to please, please, stay apart," she said.
"We've been asked to do one thing and that's to stay at home. Irish people are great when they are called upon to do something, they just do it. This is our chance and this is your chance to do the right thing."