As nations around the world consider tighter restrictions on movement, an Irishman who underwent an enforced lockdown in China has said he is worried some Irish people are not taking virus prevention measures seriously. 
Eoin O'Neill, originally from Arklow, Co Wicklow, was among millions of people in the city of Chongqing who had tight restrictions placed on their movements. 
He has been monitoring Irish social media from China and feels that people are not taking enough precautions.
"I'd rather be here than in Ireland after seeing the crowds of people in Howth. Talk about a petri dish," he said.
"It seems like it is a little bit of a holiday to people. I worry about the people who think it's no bother to go out and congregate," he added.
His apartment building entered lockdown in mid-February, and he was not allowed leave his home until several days ago.
In his apartment block, no resident was allowed leave the building and instead local authorities delivered food and collected waste. 
Elsewhere in the city, slightly more relaxed restrictions allowed one resident per household to go to a shop once every three days based on a ticket system.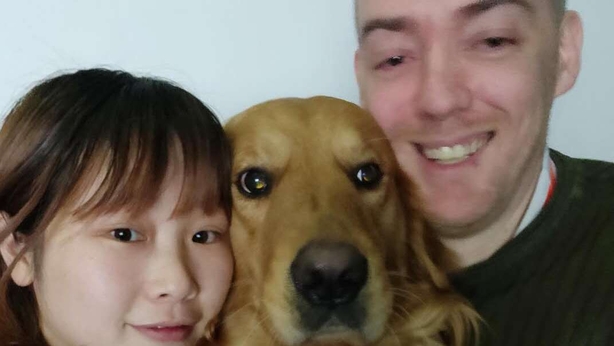 Under the strictly enforced rules, the city found it had no new cases for a consecutive period of 14 days.
"It was very extreme. But it worked. There's no reason to disbelieve why this didn't work," he said.
"All the hospitals seem to be going back to normal and some schools are opening next week," he added.

He said elsewhere in China, authorities were able to track citizens infected with the virus using a system whereby all citizens scanned a personal QR code everywhere they went.
"They know who had it and they could see who they may have come into contact with it," he said. 
Despite the apparent success of the measures in Chongqing, he said the month-long lockdown did grow difficult. 
"It got tough. For a little while I felt like this would be my grave. But that's a million miles away now. It's like a different life," he said.
But Mr O'Neill said it was "amazing" to hear they could finally leave their apartment building again.
"There was so much relief to be getting back to normal. I just feel absolutely brilliant, to be honest with you," he said.
He said he believed Irish people will feel that relief too.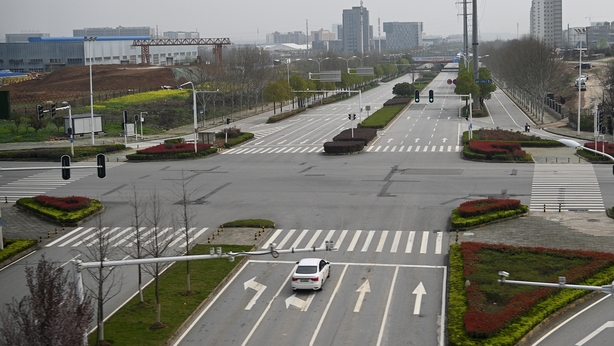 After emerging from lockdown, he said it was still rare to see someone not wearing a mask outdoors, and people are regularly washing their hands.
He said it seems like everyone is returning to their life as it was before the lockdown.
In neighbouring Hubei province, where the virus first emerged, China has announced it will lift a lockdown affecting more than 50 million people
Healthy citizens will be allowed to travel out of the province and Wuhan city will end restrictions on 8 April.
Mr O'Neill's school will reopen in April and he is looking forward to returning to the classroom after doing weeks of online classes.
"It's weird but I can't wait to go back to work. Just to get a sense of normality back," he said.

Chongqing did report one new case on Sunday, which authorities said was imported from abroad.
There has not been a complete lifting of restrictions in the city, as people must sign in when entering certain premises, and consent to a temperature check.
"The pubs are open but they aren't allowed to be packed. They have a limit on how many people can come in," he said.
He said the virus remains fresh in people's minds and they are not going out as much as they used to.
"It's not normal-normal, but it's not far off," he added