An Irish team is leading an international community of engineers, designers and medical professionals who are trying to develop a low-cost, easy-to-assemble ventilator to use in the battle against coronavirus.
The Open Source Ventilator (OSV) Ireland project began a little over a week ago and has quickly expanded to more than 600 members.
"We put a call out to the world saying give us your expertise and send us your ideas. The response has been amazing," said Colin Keogh, a research engineer at UCD and one of the founders of the project.
"People have jumped on board because I think they are inherently good. They want to do something and they want to help solve this global crisis."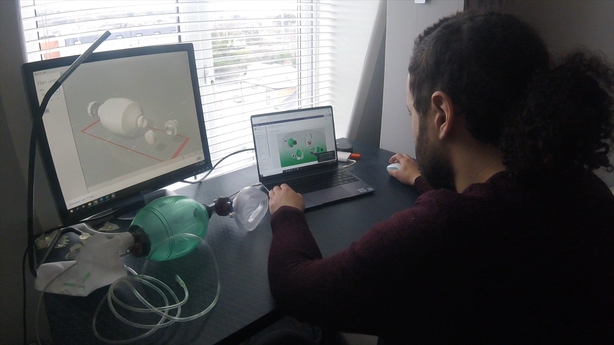 Globally, there are not enough ventilators to cope with the coronavirus pandemic.
The open-source design project hopes to develop a "simple, reliable, safe and easy-to-use" device that can be produced at scale, if required.
The group says it is working closely with frontline healthcare workers and other authorities to ensure designs meet with regulatory approval.
"We received over 1,500 expressions of interest within the first 24 hours from Ireland and around the world. This shows us that we have a passion to work together and are willing to overlook boundaries in order to tackle this shared global crisis," said David Pollard of OSV Ireland.
The group says there has been "rapid progress" on the project.
It hopes to produce prototypes for testing and validating in a medical environment next week.
"What we are looking at developing is an emergency intervention. We are confident we will never have to use these ventilators in Ireland, but we don't know if that will be the case in other countries. We are leading the charge on this, trying to develop solutions as quickly as possible to get the best possible product," added Mr Keogh.
For more information, visit www.opensourceventilator.ie