There is concern in border counties over the difference in approach by authorities to Covid-19, particularly in relation to the closure of schools.
For families like the McGoverns near Milford in Co Donegal, the decision not to close schools in Northern Ireland poses a real difficulty.
Philip crosses the border to teach in Derry while his wife Amanda teaches in Letterkenny. She, and the couple's two children, are off school now but Philip still has to go in.
They say they could not believe it last Thursday when the Taoiseach announced schools would close, that Northern Ireland did not follow suit.
Philip's big concern now is for the safety of his family as he goes back and forth from home in Donegal to school in Derry. His concern is compounded by the fact that they have vulnerable adults in their family, grandparents who live close by.
Philip has colleagues in the same position as him, living in Inishowen in Donegal and travelling to teach in Derry. They, too, are very worried about the situation, for their own families and also for the children they teach across the border, many of whom have underlying conditions.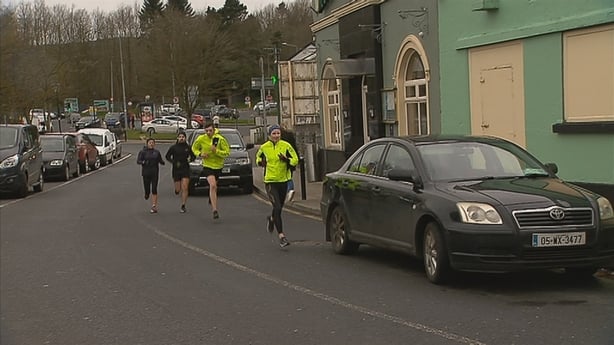 In Lifford, similar concerns were expressed by people used to going the short distance across the bridge into Strabane for school and for work.
For Paul Kelly who works in Donegal but lives in Strabane, the situation is scary. His children go to school in Strabane but he has now decided to take them out of school because he does not want any possibility of them bringing the virus home to vulnerable grandparents or other relatives. 
The call from people like Philip and Paul for an all-island approach to tackling Covid-19 is backed by doctors on the frontline.
Dr Fergal Hickey, consultant at University Hospital Sligo and spokesperson for the Irish Association of Emergency Medicine says it is illogical on a small island like Ireland to have two different approaches.
He agrees with the measures taken in the Republic and says that a co-ordinated approach is needed, like the one used to tackle Foot and Mouth disease.
We did it for animals, he said, we should do it now for humans.