As cancellations and closures increasingly become part of Ireland's response to the coronavirus outbreak, volunteers are continuing to operate services for some of the most vulnerable members of society.
Last night, soup kitchens were operating in Dublin as normal, providing food, clothes and other resources to people experiencing homelessness.
A steady stream of visitors attended the Homeless Street Cafe on Grafton Street from 8pm.
Volunteers, wearing gloves, busied themselves behind tables laden with food and sandwiches.
Organiser Denise Carroll said the decision to keep the service going had not been taken lightly.
"We like to think that we will always be out and we will always show up. But we had to have the conversation and ask ourselves if we were doing the right thing. Is everybody comfortable going out and providing this service?
"We don't want to pass on anything to our service users. We don't want to be accomplices to the virus spreading."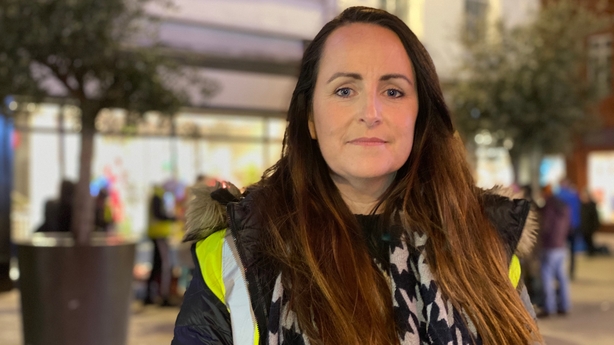 One of the volunteers, Liz Whoriskey, was distributing small bars of soap to service users.
"Unfortunately if we don't come out, there is a certain marginalised group that is vulnerable and needs our help.
"A lot of them are sleeping outdoors in tents or in doorways. If we don't come out, they are at a loss. We have to think about them," she said.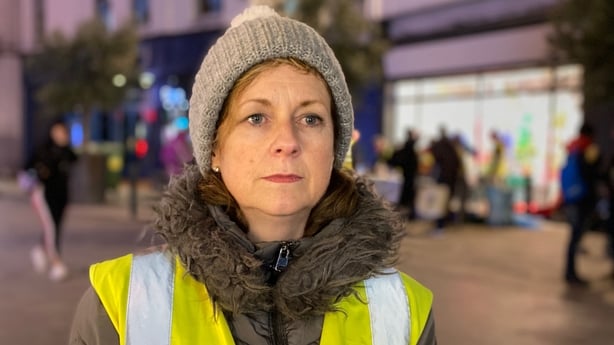 The risk of people contracting infectious diseases is high among rough sleepers, explained Ms Carroll.
"Many of our service users have already suffered chest infections and pneumonia over the winter.
"And when we look at the advice and measures that they should take for coronavirus, such as hand washing or self-isolation, it's absolutely impossible for them.
"I think they are going to have to be assisted in some way to be able to do that. Some of them are immunocompromised, nutritionally imbalanced people. This could destroy them."
The Homeless Street Cafe said it will continue to monitor the coronavirus situation "day by day, week by week".
As the last of tonight's visitors disappear into the darkness, one volunteer says goodnight to a service user with a footshake.
"That's how we do it now," she laughs.