Costumes from some of the most prestigious film productions shot in Ireland have gone on exhibition at the Hunt museum in Limerick.
They are from the Irish Costume Archive project, which has collected and preserved more than 300 costumes from Ireland's film heritage.
The exhibition features 33 costumes from 19 well known film and television productions, all revealed up close with exquisite detail.
Entitled "Best Costume Goes to..." it explores the relationship between actors, costumes, and the growth of the Irish film industry.
The Irish Costume Archive project was founded three years ago by Eimer Ni Mhaoldomhnaigh, a costume designer who has worked with directors Neil Jordan, Jim Sheridan and Ken Loach and costume practitioner Veerle Dehaene - who managed Joan Bergin's costume collection at The Costume Mill in Dublin.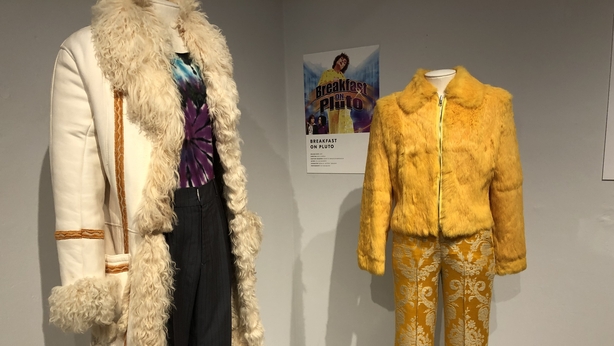 Both were concerned that such costumes had nowhere to go and were being sold, or disposed of, and an integral part of Ireland's film heritage was being lost.
The archive has now amassed over 300 costumes and has found a permanent home at Ardmore studios in Co Wicklow.
The exhibition at the Hunt Museum includes costumes from the three-time Emmy award-winning 'The Tudors', as well as the famous Afghan coat worn by Daniel Day Lewis in the film 'In the name of the Father', the military uniform worn by Liam Neeson in 'Michael Collins' and Brendan Gleeson's imposing black cassock in 'Calvary'.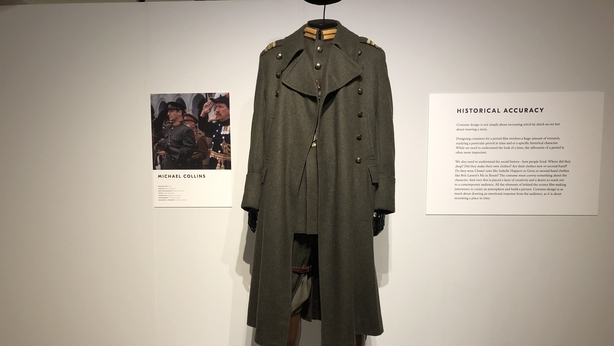 The exhibition also includes costumes from the Oscar winning 'The Favourite', as well as 'The Queen', 'In Bruges', 'Braveheart', 'Breakfast on Pluto', 'Ripper Street' and 'Vikings'.
Ms Dehaene said costume plays a vital part in the actor's characterisation, and very often they do not fully get into character until they get into their costume.
She said it is a collaboration between the actor, director, costume designer and involves a huge amount of historic and social research to establish authenticity and accuracy.
It also involves researching paintings and diaries from the particular period in history to help establish the correct attire and social norms of the times, she added.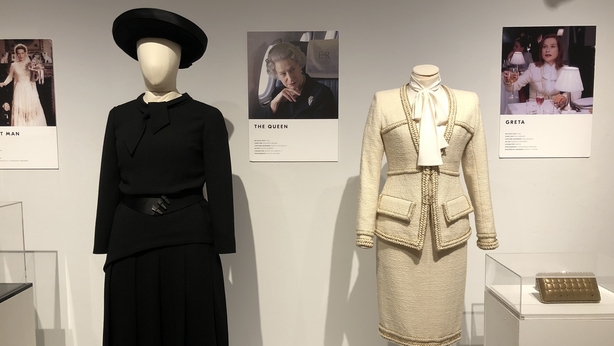 The costumes on display give the audience a chance to see the intricate and skilled work involved, and the appropriate and traditional fabrics used by the costume designer.
The exhibition is also an important part of the Hunt Museum's educational programme, particularly for post primary and transition year students.
Hannah Bloom Teskey, Education Co-ordinator at the Hunt Museum said they are running Costume design workshops to help students appreciate the relationship between character development and costume, and how costume is a tool to help the actor "get into character."
The workshops also look at the whole design process, how the costume is related to the script, the costume plot needed to visualise the film story, and how visits to museums, archives and libraries, help to get a realistic vision of a period in history.
The exhibition runs until 14 April, and is free for children.