Before Taoiseach Leo Varadkar had even formally announced he was seeking the dissolution of the Dáil, election posters were springing up.
Indeed, some posters for the Fine Gael leader himself were spotted in his constituency.
The Taoiseach @LeoVaradkar team putting up posters before the Dáil has been dissolved? #dubw @rtenews @VirginMedia_One @IvanYatesNT @PatKennyNT @RyanTubridyShow pic.twitter.com/dnkq8nvrKF

— Cllr. Paul Donnelly (@PaulDonnellySF) January 14, 2020
Labour candidate Kevin Humphreys was also seen erecting posters in Dublin city centre - but they were removed by workers from Dublin City Council.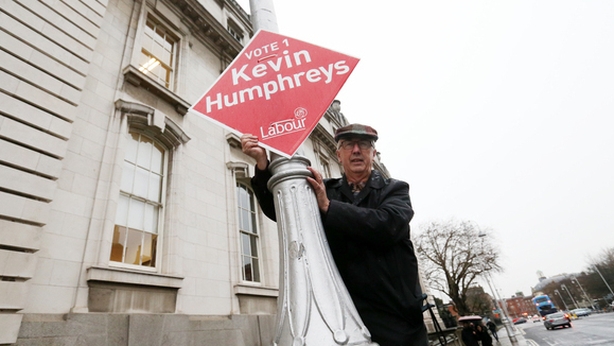 The rules for election posters are covered in section 19 of the Litter Pollution Act 1997 and the Electoral (Amendment) (No. 2) Act 2009.
They stipulate that posters cannot go up before the order is made appointing the polling day, or 30 days prior to the date of the poll.
Posters must be removed within seven days of polling day.
Election or referendum posters put up too early or not taken down on time are subject to an on-the-spot litter fine of €150 per poster.
Posters must include the name and address of both the printer and the publisher.
Failing to include this information on the face of a poster is an offence, punishable by a fine of up to €634.87, or imprisonment for up to three months, or both.
Under the Road Traffic Act 1961, posters may not be erected if they obstruct a traffic sign, could be confused with a traffic sign, or obstruct road users' view of the road.