Britain's Queen Elizabeth, Prince Charles and the Duke of Cambridge have ordered their teams to find a "workable solution" over the future role of Prince Harry and wife Meghan Markle within the Royal Family.
A Buckingham Palace source said the senior royals have asked aides to work "at pace" with the British government and Prince Harry and Meghan and an outcome was expected to take "days, not weeks".
It comes after the couple released a statement yesterday saying they would be "stepping back" as senior royals.
The pair reportedly ignored instructions from Queen Elizabeth not to go public with their announcement.
The Queen and other members of the family were said to be left "hurt" by their decision to issue a personal statement, which outlined their future lives as financially independent royals, who will divide their time between the UK and North America.
But it appears the head of state tried to forestall any announcements after her grandson asked to meet at her private Sandringham estate, the Evening Standard newspaper reported.
The Duke and Duchess of Sussex went ahead and released their personal statement yesterday evening which was a "bolt from the blue" for Buckingham Palace, sources told the PA news agency.
The statement - and a new official Sussexroyal.com website - have thrown up important questions about funding for the couple's round-the-clock security, media access to their royal events and how they will pay for their future lifestyles.
The duke and duchess, who have only recently returned from a six-week stay in Canada with eight-month-old son Archie, said in their statement: "After many months of reflection and internal discussions, we have chosen to make a transition this year in starting to carve out a progressive new role within this institution.
"We intend to step back as 'senior' members of the royal family and work to become financially independent, while continuing to fully support Her Majesty the Queen."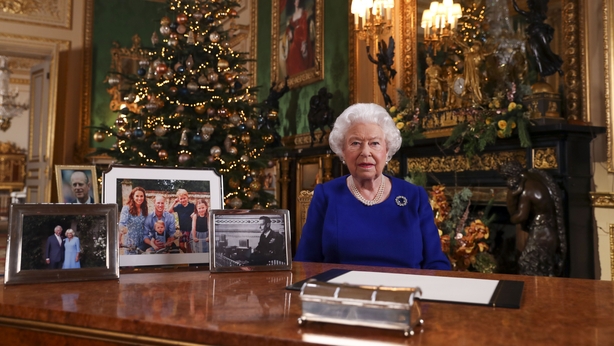 A sequence of events around the announcement was outlined by the newspaper.
It is already known the Queen, Prince of Wales and other senior royals were not consulted about the content of the couple's statement or knew it was to be issued.
But the Evening Standard said Prince Charles and the Duke of Cambridge only received it ten minutes before it was released.
Over the festive period the newspaper stated Charles told his son to come up with a thought out plan for his wish to spend more time in Canada and America, and when he put forward a draft proposal was told time was needed to consider its implications, particularly funding.
The Queen agreed to Harry's request to meet when he returned from Canada, but the duke was told his grandmother would not discuss his proposals before he had talked them through with his father.
Despite the request not to make any announcements the pair published their statement.
Wax figures separated from royal family
Separately, wax figures of the Duke and Duchess of Sussex have been removed from the royal set at Madame Tussauds London.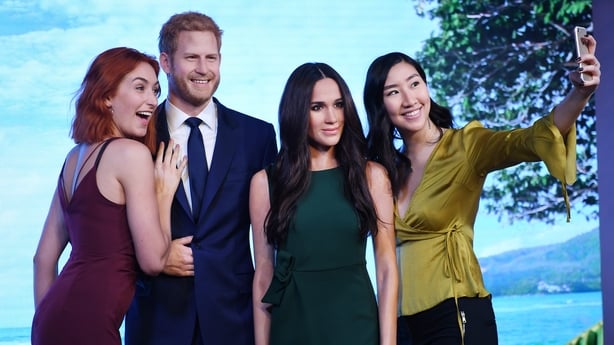 The museum has separated Harry and Meghan from the rest of the royal family following the couple's statement that they are to step back as senior royals.
Wax replicas of the pair previously stood next to the Queen and the Duke of Edinburgh, but have now been moved.
Steve Davies, general manager at the attraction, said: "Alongside the rest of the world we are reacting to the surprising news that the Duke and Duchess of Sussex will be stepping back as senior royals.
"From today Meghan and Harry's figures will no longer appear in our Royal Family set.
"As two of our most popular and well-loved figures they will of course remain an important feature at Madame Tussauds London as we watch to see what the next chapter holds for the them."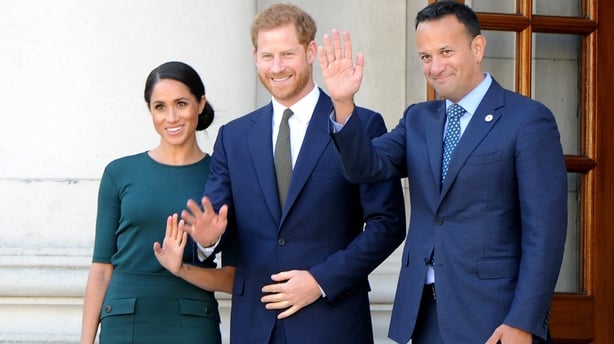 Elsewhere, Taoiseach Leo Varadkar has wished Harry and Meghan well as they step back from royal duties.
When asked about to comment on the story at a post-Cabinet news conference in Dublin, Mr Varadkar described the pair as a lovely couple and said he really enjoyed meeting them in the past.
Mr Varadkar greeted the couple at Government Buildings when they visited Ireland in July 2018.
He said: "I really enjoyed meeting them. Very down to earth.
"I can totally understand given each of their different life experiences why they would like to have more privacy and they would like to be able to raise their family in their way.
"I think any normal person can understand why they have taken the decision they did. I wish them the very best."