Over 235,000 people have fled their homes in a town in northwest Syria, after two weeks of heightened regime and Russian bombardment.
---
 Read more:
Trump calls for end to killing in Syria rebel bastion
---
Trucks carrying mattresses, clothes and household appliances were seen driving families out of southern Idlib province to areas further north.
Regime forces and their Russian allies have heightened bombardment on the southern edge of the final major opposition-held pocket of Syria, since mid-December.
The latest violence in the jihadist-dominated Idlib region has killed hundreds of civilians, despite an August ceasefire deal and international calls for a de-escalation.
Most of the people who have fled the area are from the beleaguered city of Maaret al-Numan, which has been left "almost empty", according to the UN's humanitarian co-ordination agency OCHA.
A spokesperson from OCHA said yesterday that over 80% of those feeling the area are women and children.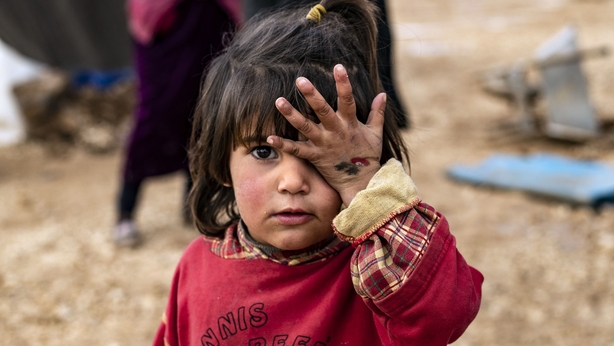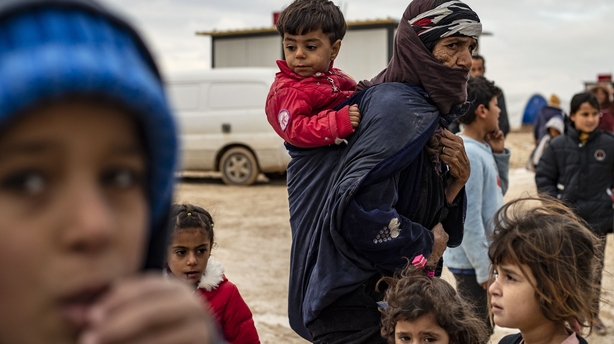 The Idlib region is home to around three million people, including many displaced by years of violence in other parts of Syria.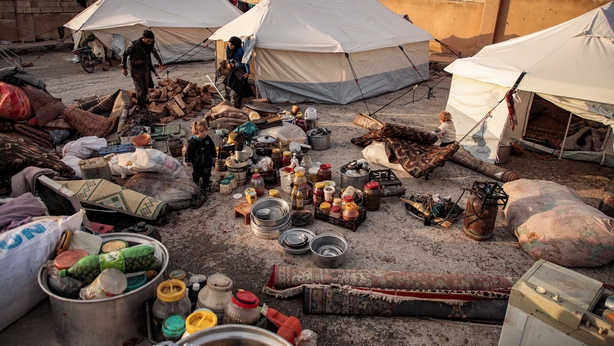 It is dominated by the country's former al-Qaida affiliate, Hayat Tahrir al-Sham, whose chief this week urged jihadists and allied rebels to head to the frontlines and battle "the Russian occupiers" and the regime.
Since 19 December, HTS jihadists and their rebel allies have been locked in fierce battles with regime forces around Maaret al-Numan.
Damascus loyalists have seized dozens of towns and villages from jihadists in clashes that have killed hundreds of fighters on both sides.
The advances have brought them to within 4km/h of Maaret al-Numan, one of Idlib's largest urban centres.
Ongoing battles have further amplified displacement from the area and the nearby town of Saraqeb, according to OCHA.
Those that have been forced to move have had to battle harsh winter temperatures as well as heavy rain fall, flooding squalid camps for the displaced.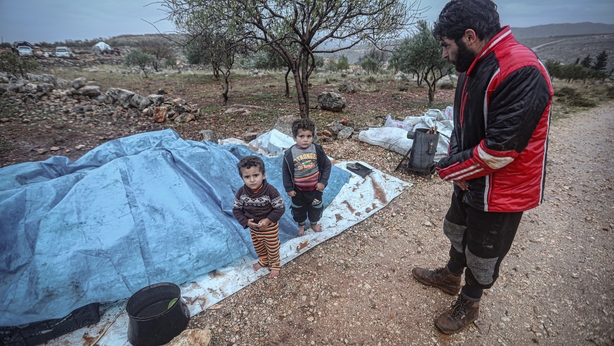 US President Donald Trump tweeted on Thursday, saying that "Russia, Syria, and Iran and killing, or on their way to killing, thousands of innocent civilians in Idlib Province."
He added that Turkey was "working hard to stop this carnage."
Russia, Syria, and Iran are killing, or on their way to killing, thousands of innocent civilians in Idlib Province. Don't do it! Turkey is working hard to stop this carnage.

— Donald J. Trump (@realDonaldTrump) December 26, 2019
The war in Syria has killed more than 370,000 people and displaced millions since it began with anti-government demonstrations brutally crushed by security forces.