Ireland is expected to generate 75,000 tonnes of packaging waste this Christmas.
Repak is encouraging consumers to make a conscious effort to reduce waste and make better efforts to recycle during the festive season and beyond.
The company said the only things that can be recycled are rigid plastics, cardboard, paper, and food and aluminum cans.
They say these should be put in recycling bins clean, loose and dry.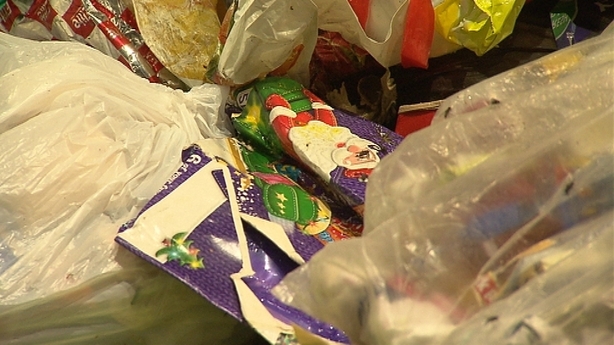 Repak said while Irish people have made vast improvements in their recycling habits over the last two decades, there is still a high level of contaminated material in recycle bins.
They said according to recycling facilities up to 35% of what is in recycling bins is contaminated with items such as nappies, food waste and clothes.
Ireland's expected to generate 75,000 tonnes of packaging waste this Christmas according to @RepakRecycling - and this is just some of it. @rtenews pic.twitter.com/XCUmVB63qb

— Helen Donohue (@Donohuereports) December 27, 2019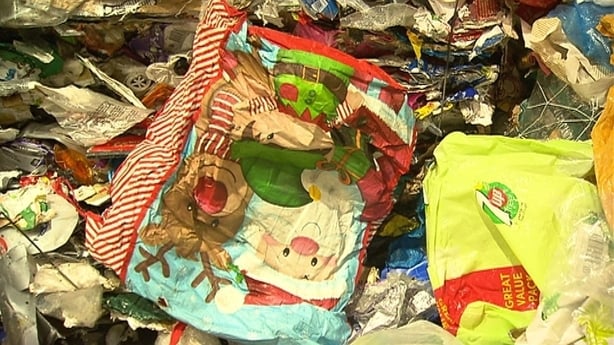 They are also advising people that not all wrapping paper can be recycled, with plastic-based wrapping paper or heavily sellotaped wrapping not suitable for recycling.
Repak is urging people to take the time to find out what is recyclable, saying that we can all play a part in ensuring that waste items are disposed of correctly. They are asking people to visit mywaste.ie for more information.
Repak is encouraging people nationwide to become more aware of their recycling behaviour and how they manage their waste disposal over Christmas.
Its 2018 annual report shows that Ireland's recycling rates are glass at 86% (EU target: 60%), metals at 79% (EU target: 50%), paper at 78% (EU target: 60%), wood at 95% (EU target:15%) and plastic at 33% (EU target: 22.5%).
It says while Ireland currently recycles 33% of all plastics, the figure needs to rise to 50% in 2025 and 55% by 2030 to meet EU targets.