Minister of State at the Department of Justice David Stanton has said the Direct Provision system has been "radically transformed" over the past five years.
Mr Stanton also said he welcomed a new report which recommends reform or replacement of the system.
Speaking on RTÉ's Today with Seán O'Rourke, Mr Stanton said newer centres have state of the art self-catering facilities and said the Government is working hard to improve the situation for people living in direct provision. 
He said that he intends to have a new inspection system put in place, which may include unannounced inspections to centres before January 2021.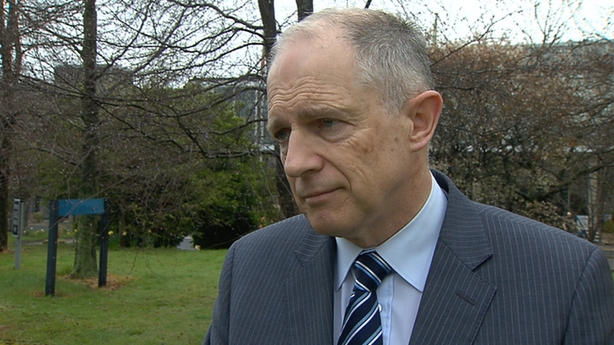 He said asylum decisions are being made faster, allowing people to move out and move on.
Mr Stanton said there is no need for people in Achill island to protest against plans to open a Direct Provision centre there as the government is keen to engage and consult with the community.
He said the Government is very anxious to consult with local people "before we move people in and that is now happening". 
Meanwhile, an Oireachtas Committee on Justice and Equality has described the current system of Direct Provision as flawed and in need of fundamental and ambitious reform - preferably replacement.
Following hearings last summer, the committee has published a report on direct provision and the International Protection Application process. 
The report makes 43 recommendations in total. 
Launching the report, Committee Chairperson Caoimhghín Ó Caoláin has said an expert review of the system is required. 
The committee says a comparative analysis of best practice in other jurisdictions, that may be established in Ireland, is required. 
It also suggests that the nine-month wait time for asylum seekers for access to the labour market should be reduced or removed.