Homeless campaigner Fr Peter McVerry has revealed he "hates" Christmas because of the extra pressures it puts on people.
He said the beginning of December brings "a huge sense of loneliness" for the homeless and he described Christmas Day itself as "the pits".
Speaking as the the Peter McVerry Trust celebrated the 40th anniversary of its under-18 residential service, Fr McVerry said: "I hate Christmas. It's huge pressure time for homeless people. There's a huge financial pressure first of all. They want to buy new clothes because everybody else is buying new clothes.
"If they're able to go home for the day or for a few hours, they want to have a little present for their brothers and sisters because they know they're going to get a little present.
"There's also a huge sense of loneliness at Christmas because it feels like everybody is at home with their families enjoying themselves and pulling crackers and eating plum pudding.
"That's a false image in many cases, but that's the image people have of Christmas. So homeless people feel their "aloneness" much more at Christmas.
"And if you're actually on the streets at Christmas, Christmas day is the pits. There's nothing open. You can't go in anywhere for a cup of tea. There's no public transport.
"The streets are deserted and you feel alone in a very, very intense way," he said.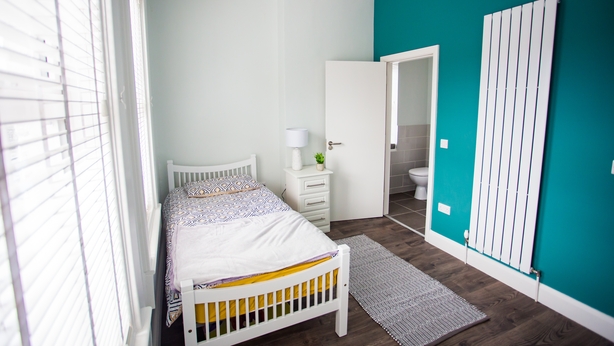 Fr McVerry also said: "So many homeless people tell me they would love to fall asleep on 1 December and wake up on 1 January. I can understand that and I sometimes feel it myself."