Fine Gael has failed to secure any seats in today's four by-elections while the Green Party, Fianna Fáil and Sinn Féin made gains.
Sinn Féin topped the poll in Dublin Mid-West, the Green Party has taken the seat in Dublin Fingal and Fianna Fáil has taken two seats - one in Cork North-Central and the other in Wexford.
We need your consent to load this rte-player contentWe use rte-player to manage extra content that can set cookies on your device and collect data about your activity. Please review their details and accept them to load the content.Manage Preferences

Sinn Féin's Mark Ward was elected in the Dublin Mid-West constituency with 7,669 votes while Fine Gael candidate Emer Higgins came in second with 7,144 votes.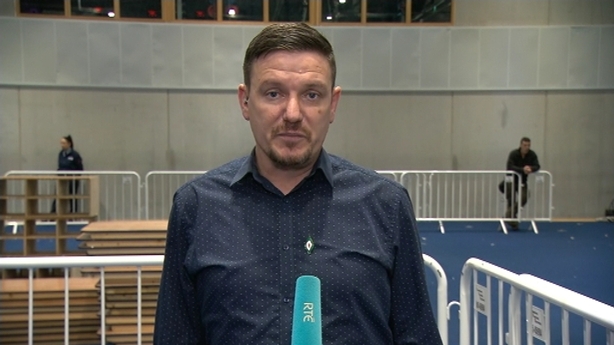 Speaking afterwards, Mr Ward said he will back the no confidence motion in Minister for Housing Eoghan Murphy in the Dáil on Tuesday.
Pádraig O'Sullivan retained the Fianna Fáil seat in Cork North-Central after being deemed elected with 11,633 votes. 
Sinn Féin's Thomas Gould came in second place with 8,044 votes.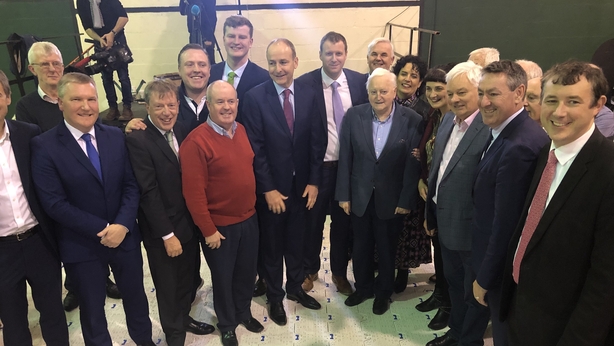 Speaking to reporters after his election Mr O'Sullivan said he knew when this election kicked off he had "big shoes to fill with Billy Kelleher's departure".
"I am delighted we have done the party proud in Cork North Central," said Mr O'Sullivan.
In Wexford, Fianna Fáil's Malcolm Byrne was elected without reaching the quota on the fifth count.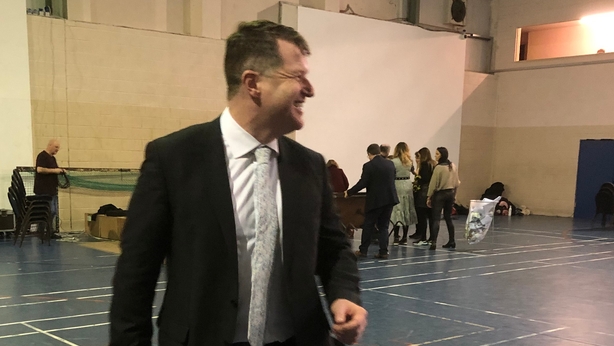 Cllr Byrne was elected after receiving 18,830 votes, short of the 20,035 quota.
Labour's George Lawlor was excluded on the final count after reaching 14,476 votes.
Fine Gael's candidate Verona Murphy was excluded at the fourth count.
Verona Murphy has said she will "absolutely" be running for FG in the next general election, the by-election campaign has been a "trial run" and she has already apologised for her remarks on immigrants. "That's behind us" she told @rtenews

— Conor Kane (@ConorKane0909) November 30, 2019
Speaking after he was elected, Mr Byrne said that "racism and the language of hate and division has no place in Wexford politics".

He said Wexford and Ireland "is better than that".
The four by-elections were carried out to replace TDs who were elected to the European Parliament last May.
Meanwhile in Dublin Fingal the Green Party's Joe O'Brien topped the poll with 12,315 votes.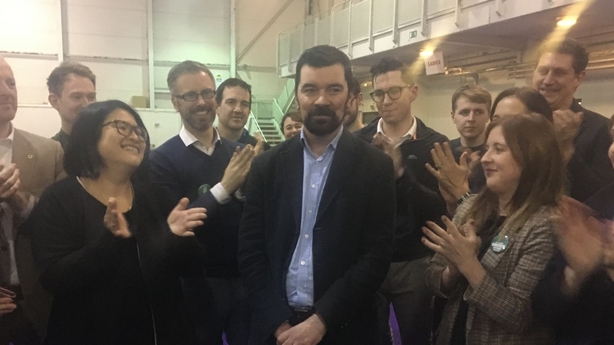 Fianna Fáil's Lorraine Clifford-Lee came in second place with 7,754 votes.
The Labour party's Duncan Smith said he was delighted to get over 15% of the vote.
He was excluded on Count 7, coming third in the constituency where turn-out was just 25%.
Mr Smith did not commit to standing in the next General Election, he said the constituency will regroup after Christmas to see what the best strategy is for 2020.
His 6,300 votes will now be transferred to Green Party Joe O'Brien and Fianna Fáil's Lorraine Clifford-Lee.
One last observation on the 4 by-elections - both @ClareDalyMEP and @FitzgeraldFrncs have been replaced by men, so the number of women in this Dail has been reduced by 2

— Paul Cunningham (@RTENewsPaulC) November 30, 2019
Fine Gael's James Reilly said he was disappointed at his showing in Dublin Fingal. He came in fourth place.
He said there was a low turnout and by-elections can be difficult for government parties.
---
Read more:
Follow live updates
Results by constituency
---
Turnout was quite low in all four by-election areas: Cork North-Central, Dublin Fingal, Wexford and Dublin Mid-West.
Turnout in Wexford was 35.1% while in Cork North-Central 30.2% of voters cast their ballot.
Turnout in the Dublin Mid-West was 26.6%, while in Dublin Fingal turnout was 25.6%.
The TDs that have been elected this evening will make a significant impact on the arithmetic of the Dáil, given the minority administration's slim numbers.
Their first task after taking their seats next Tuesday will be to vote on a no-confidence motion in Minister for Housing Eoghan Murphy.
If the Government was unexpectedly defeated on that motion it would mean a swift return to the campaign trail, this time for a general election.
Additional reporting Mícheál Lehane